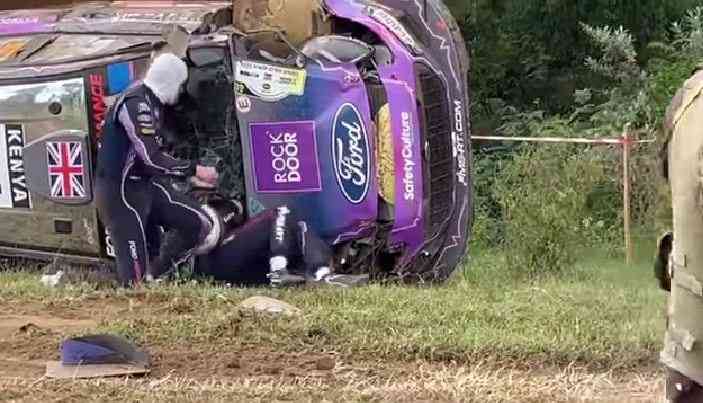 On Saturday, spectators witnessed M-Sport Ford driver Gus Greensmith Puma1 hybrid car rolled several times in Soysambu Conservancy in Naivasha before coming to a halt.
The driver and his navigator Jonas Andersson were trapped inside the car for three minutes.
The fans wanted to offer instant help but were stopped by the marshals who said they could not help the drivers without the clearance of the Stage Controller.
Greensmith eventually broke the windscreen and crawled out with Andersson.
He was furious that safety marshals had just stood, looked and did nothing during the accident.
Perhaps you might be wondering whether the marshal was right or wrong over the decision he made.
According to the new FIA guidelines, all cars at the top level of the World Rally Championship have an electric powertrain feature.
With this comes new precautions for spectators and safety crews in the event of a crash due to the high voltage electrical current the cars can generate.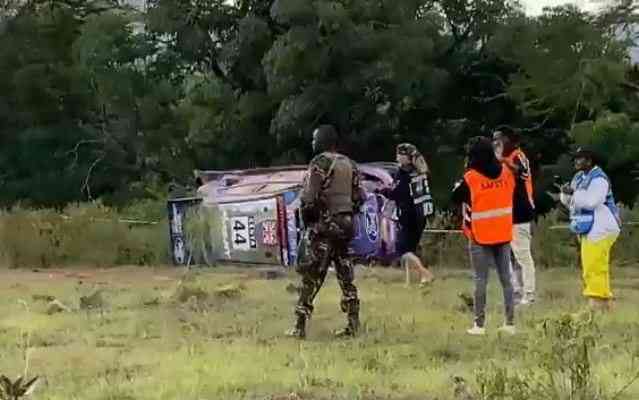 This is the reason you must always look for the green light whenever a rally car is stationary before touching it, as only this means the vehicle is safe.
"A flashing red light, along with an alarm sound means the car is unsafe. No light means it is potentially unsafe. Only touch the car if there is a green light," FIA warns.
"The safety lights are on the windscreen and both side pillars of the cars. Following an accident, a solid green light means it is safe to touch," adds FIA.
"It was really horrible," Greensmith said before retiring from the championship.
Greensmith was the fourth M-Sport Ford driver to suffer bad luck in the Safari Rally after nine-time WRC champion Sebastien Loeb, Craig Breen, and Adrien Fourmaux were all forced out on Friday by mechanical problems but made a return to the championship at the weekend under heavy penalties.
Related Topics