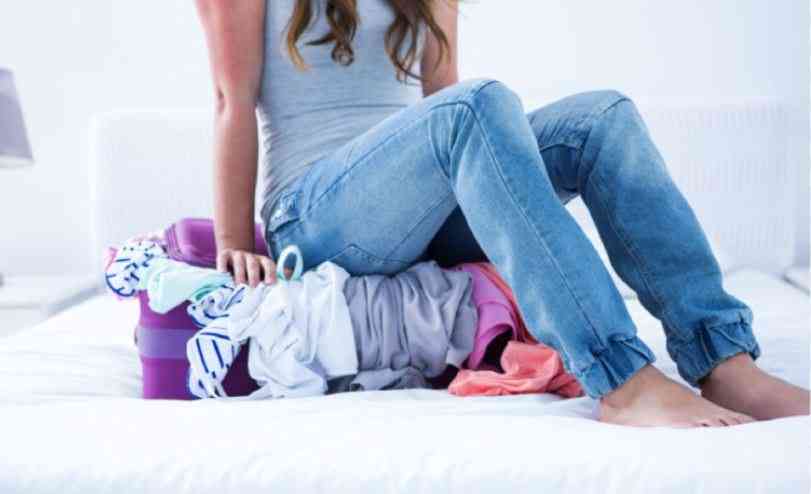 Are you one of those people who travel frequently but have never mastered the art of travelling light? Are you in a dilemma when it comes to choosing your travel wardrobe? Or are you the type that uses every travel opportunity to try out an attire that you do not wear at home and now is your chance to use it?
Many travellers have often found themselves in such dilemma. Travelling light, and with an appropriate wardrobe is possible. Here are some tips to help you stop overpacking.
Plan for what to wear ahead of the travel: This will help you choose an outfit for each day, giving you an idea of what you need as opposed to packing a bunch of mixed-up items, some of which you will end up not using.
Choose a small suitcase: This will prevent you from overpacking. If you pick a big suitcase, chances are that you will fill it up with items that you do not need. This will inconvenience you in many ways such as missing space for your luggage if you are travelling by PSV, or when you have to carry the heavy luggage through airport clearance.
Decide who packs what: If you are travelling with family, plan for who packs what items before the trip. For example, decide who will pack toiletries, and gadgets, among other shareable items to avoid double packing.
Do not pack for assumption's sake: Do not pack anything on the assumption that you will need it if an opportunity arises. For example, if you get an impromptu invite to a dinner party, or an opportunity to go out hiking. If the need arises, take the opportunity to go out shopping. After all, these items will be part of the souvenirs that you take back home, and wonderful memoirs of your trip.
Do not pack items to try them: If you never wear an item at home, do not pack it for trying it out at your destination. Pack items that you feel comfortable, and confident in – not those items that you rarely wear.
Coordinate items: Stick to one neutral colour (white or black) so that you can mix and match tops and bottoms to vary your wear, while still packing minimally.
Golden rule: Only pack items that you can wear with at least two other pieces in your suitcase.
Laundry: If your accommodation is a rental with laundry, this is an added advantage as it means you can minimise packing. This is because it is easy to wash your items during your trip. Check on this provision before you travel.
Related Topics