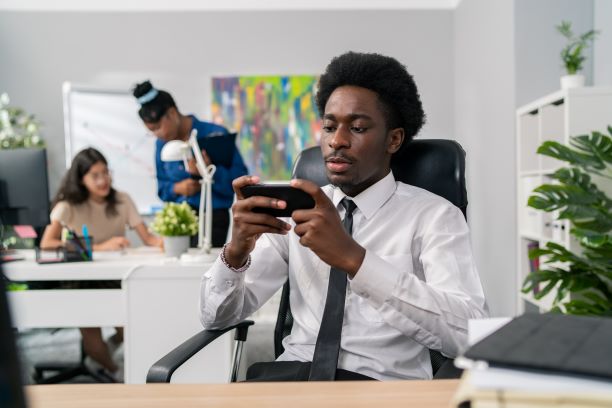 Difficult colleagues come with the territory. Some are known for stealing their teammates' credit, others are the epicentre of the institution's grapevine - they know everything that is going on, and others are the resident bullies.
But one of the most difficult to deal with are the lazy co-workers. When you have a deadline looming, they will come in late and leave early - not because they have a legitimate emergency but because they could not be bothered to give their best.
And yet, somehow, they seem to give everyone else the impression that they are a valuable member of the team.
If you have one or more of these on your team - people who take long lunches, surf the internet all day, don't meet deadlines, what should you do?
Is your concern valid?
Like in life, the workplace is not always fair - it is not your role to police your colleagues. How you handle the behaviour of a lazy co-worker depends on whether it substantially affects your work.
According to Allan Cohen, the author of Influence Without Authority, before you start acting like the office's avenging angel and 'righter' of wrongs, ask yourself the following questions - is this person impeding your ability to achieve your results or your ability to advance in the institution?
However, it is also important to be completely honest with your responses. Sometimes, we have the tendency to over-attribute successes in our careers to ourselves and failures to other people.
If you can cite at least three instances where a failure or negative consequence could be directly attributable to the inaction or laziness of a team member, then you may have a valid concern. But if not, they may not have as big an impact on your role as you think - it could be that you are just irritated that they get paid for doing less than you.
Direct impact
Say you work in a team where part of your input relies on a slacking teammate or direct report. For some people, especially if you do not like confrontational conversations, it might seem easier to pick up the slack.
Or if you get into trouble for not completing one of your roles, you could take the blame and spend the rest of your days being passive aggressive and feeling resentful about something that was not your responsibility. None of these is the right way to handle the situation.
If you can, approach your colleague during a low pressure time period and have a no-blame conversation. Cite specific instances and the negative outcomes that you or the team bore and focus on what you can do in the future as teammates to ensure this does not happen again.
This will give them an opportunity to explain if they are undergoing any extenuating circumstances, or if there was a lack of clarity in how they understood the assignment.
And most importantly, choose conversation instead of confrontation.
Office dynamics
Sadly, there may be office dynamics at play. The slacker could be a favourite of one of the bosses, or a relation of someone senior, or they could just be great at playing office politics. Before you have a conversation with them, understand if there are underlying nuances you need to be aware of.
If your workplace is highly political, you may want to speak with HR or your boss before you have the conversation with the individual lest it is reported as bullying or intimidation.
Do not phrase it as if you are being a tattle tale, rather say you have noticed certain incidences involving your colleague and because it is affecting your output, you would like the opportunity to resolve it with them before you involve someone in authority.
This way, someone else is aware of the conversation and the motivations behind it and it cannot be used against you.
Avoid gossiping or complaining to your colleagues as this could end up coming back to impact negatively on you.
Dos and don'ts
You only have a limited number of hours in a work day - do you focus on and micromanage a slacker or do you find ways to accomplish your goals in spite of them?
This is a very personal decision, and it requires for you to be honest with yourself about what is realistic, given all the factors that you cannot control.
Susan David, the founder of McLean Institute of Coaching, famously said, 'You have certain options - marginalise them, remove them, redirect them or incorporate them.'
Life may not be fair, but you can use this situation as an opportunity to distinguish yourself as a leader and as a resilient professional.
Related Topics