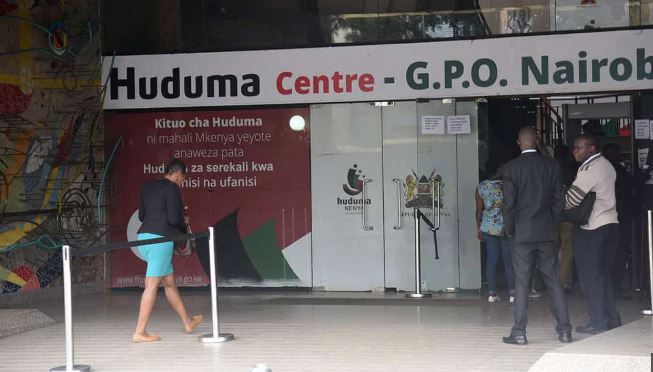 Long gone are the days when Kenyans could simply walk into any Huduma centre and get the services they required at any time of the day.
Since Covid-19 hit the country in March 2020, the government has taken the necessary measures to curb the spread of the virus.
Now, for you to receive any service at the Huduma centre, it's mandatory to book an appointment first. However, it's easy for some to forget, especially if it's the first time they need to visit Huduma after the booking system was rolled out.
If you walk at the Huduma centre, GPO, you'll find several Kenyans stranded outside after being denied entry. Reason? They don't have an appointment.
To avoid wasting time and getting disappointed when you visit any Huduma centre, follow these steps on how to book an appointment.
Visit
appointment.hudumakenya.go.ke
. Select 'Book Appointment' on the menu. Fill in the details as it is in your National ID and Phone number. You'll be required to register if you don't have an account. You will receive the username and activation code via SMS. Log in and proceed to book your appointment. Since the other fields will be populated, you'll only be required to select the service centre, i.e., GPO Huduma centre, the service required, appointment date and time, and lastly, the county of residence. After filling in the details, proceed to save the appointment.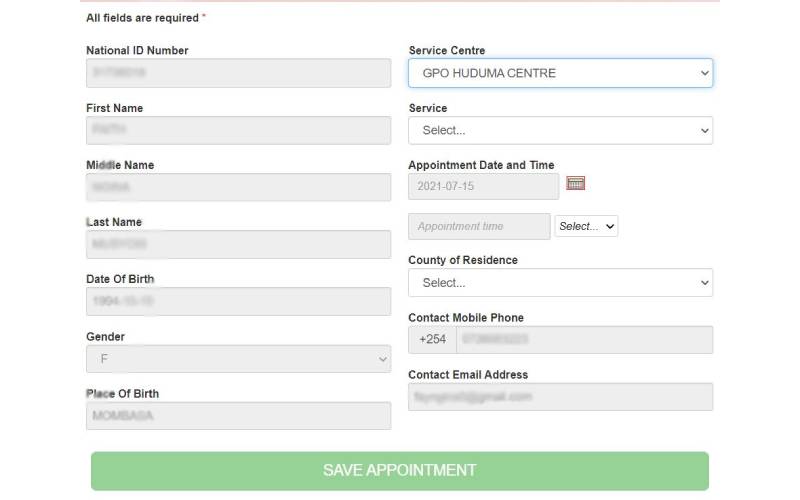 Things to note
Once you've booked the appointment, ensure you arrive on the specific date and time you selected, otherwise you'll still be denied entry. On the day of your visit, you'll be required to show the manning officer your appointment. This can either be through the message you'll receive on your phone showing the exact time and date, or you can print out the appointment.
Related Topics