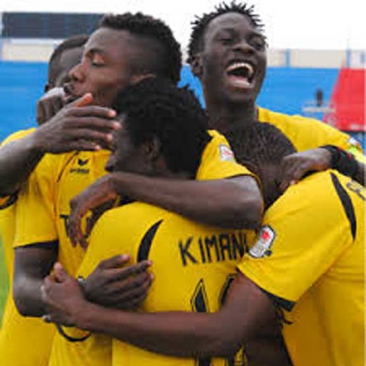 Former KPL champions, Tusker FC, may have to make certain changes if they are to beat Gor Mahia next season.
After failing to live to expectations, the club, which boasts of producing the 2015 top scorer in Jesse Were, must think hard on how to approach the league in future.
These are some of the things the team needs to iron out before the next campaign:
1. Tabia mbaya: Cases of indiscipline have been reported extensively in this team. Most players' commitment to the team is questionable. Duncan Ochieng for instance has never been the same since he moved from Sofapaka FC. Kevin Kimani, Brian Osumba, Humphrey Mieno, Abdallah Juma, Emmanuel Ngama and Noah Wafula have had below par performances. Foreigners like Stephen Ousu and Matar Nyan are not Tusker material.
2. Find and follow new leader
Jesse Were scores goals, but he is no longer in a position to lead his team on the pitch. Never the shouting type of captain, he is more likely to be waiting to tap in goals than argue with the ref over a booking. He isn't even leading by example these days going by the reports coming from the national team coach Bobby Williamson about his disciplinary record.
Tusker lost two natural leaders over the past year. Boniface Oluoch's inexplicable replacement with Faroukh Shikhalo in the first leg left the team short of a personality that made a difference in the dressing room as much as on the pitch. Khalid Aucho's move to K'Ogalo left the midfield short of someone capable of shouting and getting them organised.
3. Bring some experience to the bench
With the exit of coach Kimanzi, Tusker needs experienced coaching staff from the head coach to his deputy, assisted by a goalkeeping, attacking and defensive coach with all the leaks at the back.
Tusker needs someone with experience at the top level, with a big personality to handle a big club with big players.
4. Sort out the boardroom
Tusker marketing team and by extension the management, have been running the club from afar for years. Given the scarcity of their appearances at Ruaraka grounds, it is fair to say they are not exactly mad about soccer. That in itself isn't really an issue, but their reluctance to place the right people on the ground at Tusker FC. Chairman Stephen Musyoki can use his business acumen to make business decisions for the club in line with the company. The rest of the board's background is not in football, and it's difficult to see how they can use their non-footballing experience to help lead Tusker through this difficult time.
Why not front former midfield maestro Paul Onyera, who's a senior manager at the club, to sit on the board?
5. Sort out transfer, wage policy
Tusker missed the signatures of exceptional players like Meddy Kagere and Michael Olunga due to their reluctance to break their wage policy. Heck, they also lost Boniface Oluoch and Khalid Aucho! Jesse Were, the leading KPL scorer on a Sh60,000 salary is definitely going to move once his contract expires at the end of the season. Surprisingly, he hasn't been offered a contract extension.
Only those inside the club know the true workings of those running Tusker FC, but it is clearly not working. Targets are missed, others aren't identified and foreign players like Matar Nyan find themselves with fake working permits.
Getting one football director who's very useful might be the best way for Tusker to get transfers nailed properly. It might even be handy when making major strategic decisions like the club's future targets, financial goals and marketing goals.
Related Topics