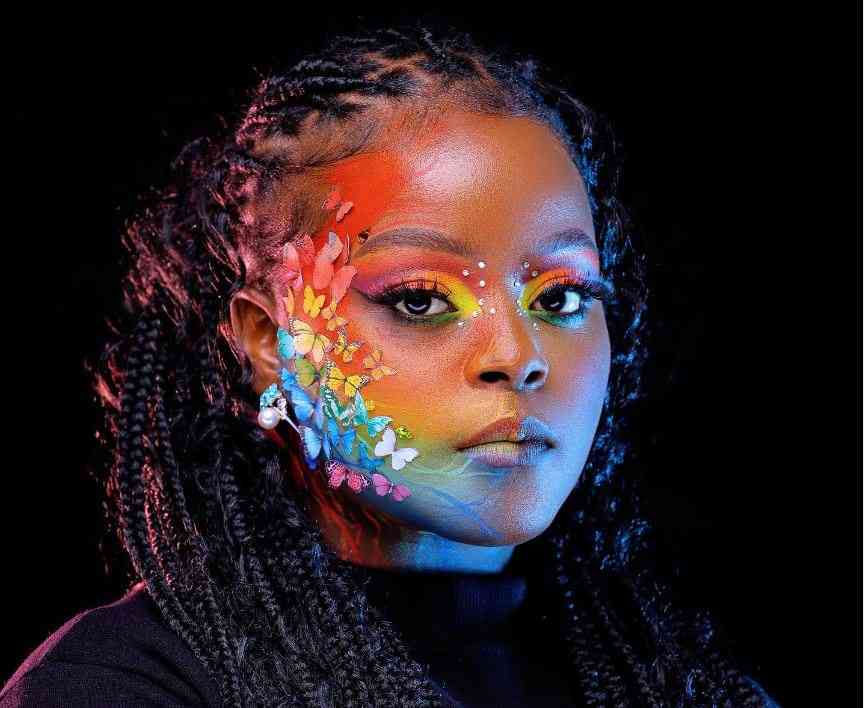 On Wednesday, the 2022 Pulse Music Video Awards (PMVA) in a glitzy affair, unveiled this year's nominees in the most coveted regional award show.
Now the ball is all in your hands as you get to vote for your favourite so far. While heavyweights and pretty known names in the industry dominated the list, a particular crowd stood out. Quiet as they not many knew their faces.
They are not your day to day entertainers as they all are trying to get a footing in the industry. They are all bundled up in the 'New Artist of the Year' category.
The year has been pretty much opening up to artistes and some have gone over and beyond to make sure they shine and stamp their authority while leaving an irreplaceable indelible mark due to their artistry.
Well, after a rigorous judging affair, the list didn't solely dictate who will blow up and become megastars of tomorrow but they are pretty much the it. We introduce to you the new acts that you may not have come across yet but are shifting the industry's dynamics in a big way. So Pulsers, open your minds and come meet your new favourite artistes.
Veryl Mkali Wao
Veryl akinyi professionally known as Veryl Mkali Wao is a Kenyan lyrical emcee, Hip Hop artist, recording, performing artist and a deejay.
Her debut album, shadow of death, was a social commentary of the dark side of being a femcee in kenya and all the challenges these female rappers face on daily endeavors.
She was recently among the finalists of the TUSKER NEXTERS competition. She later did a celebrity pairing with Mejja and Kamwana on Dala Wa. But the song that got her the nod was Vzomba. Vzomba is a feel good song that brings out the urban dance style from the original dance called Kizomba.
Her hard work, consistency and growth is evident as she keeps breaking barriers and placing herself as one of the illest femcees.
Bridget Blue
She recently bagged her Afrimma nomination for the best songwriter and, weeks later, PMVA came calling.
Bridget Kendi is a singer, songwriter and a professional make-up artist. She is currently signed under DigitOne Music Group.
Her single that got her the nod is 'Colours' off of her album going by the same name. According to the description of the album, it says this is a depiction of who Bridget Blue is as an artist and as a person. It portrays the different sides of her in real life and as a singer through the different styles and feels of the songs. Just like how colours are different but together they work to make a beautiful rainbow, these different sides of Bridget work together to make her who she is.​
Shifuu
Shifuu is a little-known local Afropop recording artiste who confesses that musical instruments have always mystified and completed him in a way that only nature can understand.
Early this year, controversial socialite Amber Ray started her own record label, Rich Badness, and the first signee was Shifuu. The immediately dropped a jam, Monica, which got them the nomination. His first musical blueprint was nothing but magical. Monica is a timeless jam whose basis is on love.
Shifuu's style is unmatched because he possesses this rare ability to stick to culture, yet be relatable to the outside world as well. Unlike creatives who have a specific genre dominance, he brings Afro vibes, can rap and sneak in some sleek Amapiano. He announced that he will be bringing a new soulful sound to fans with his long-awaited single and his sophomore piece of work set to be released next week.
Ray 002
Ray 002 is a talented young artist from the coastal region. He is signed under The Maliza Umaskini Label. His song Sawa that got him the nomination has a pinch of bongo style and brings out his best side.
Other notable names that prominently featured in the category include Bad Man J and Odi wa Muranga for their collaboration in Arosto. And lastly we have Mtemi with his dancehall themed song Holiday.
Related Topics