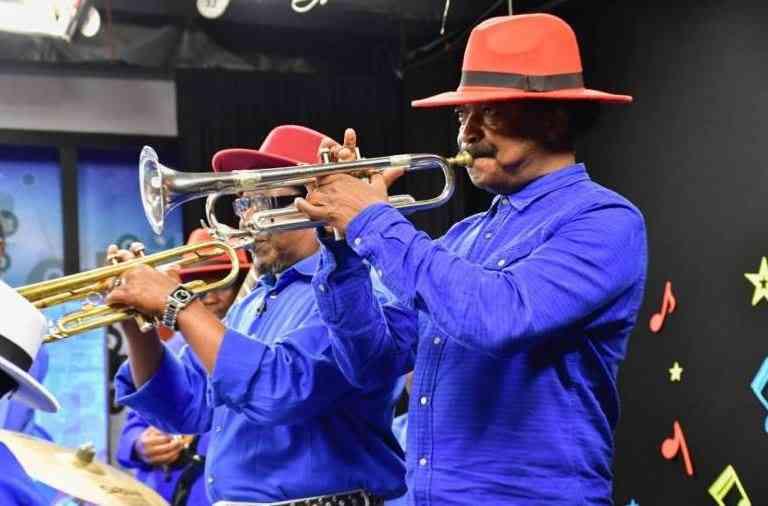 Band leader and founding father of Les Wanyika, Sijali Zuwa, has called for dialogue following the closure of various Nairobi bars.
In a letter dated 3rd October, the County liquor board threatened to revoke the liquor license of 43 clubs in Nairobi for noise pollution. This move, he says, will hurt musicians and DJs who have been suffering a downturn following the just concluded election.
"We were actually finalizing details for our 44th anniversary celebration when we got the news of the closures," he explains. "These entertainment spots have fed our families for three generations, and it's where young musicians also come up. Everything is inter connected, so let's not destroy one thing to build another."
Zuwa argues that they are perhaps one of the biggest music export from Kenya, and they wouldn't have reached this far without the support of bar owners. Playing their first ever gig at Garden Square bar and restaurant on 25th November in 1978, the band's legacy lives on 44 years later.
Their biggest hit, Sina Makosa, was a real-life experience that happened in a bar, while their other hit, "Kasuku" was also a tribute to Armstrong kasuku, who owned Garden Square, a hot joint back in the day.
The Kenya National Chamber of Commerce and Industry (KNCCI) President Richard Ngatia has echoed their sentiments, putting a stop to the closures until the dialogue has been given a chance.
In a statement, Ngatia noted that he had secured a deal with Nairobi City County Alcoholic Drinks Control and Licencing Board to temporarily halt the directive from taking from being enforced.
"There is a saying that I. Swahili that when two bulls fight it's the grass that suffers," he added. "As senior musicians we speak for all those who are starting out, as we did 44 years ago. Let's nurture talent and be sensitive how we apply the law. Young musicians have been home now for more than two years, let's be sensitive even as we apply the law."
Related Topics