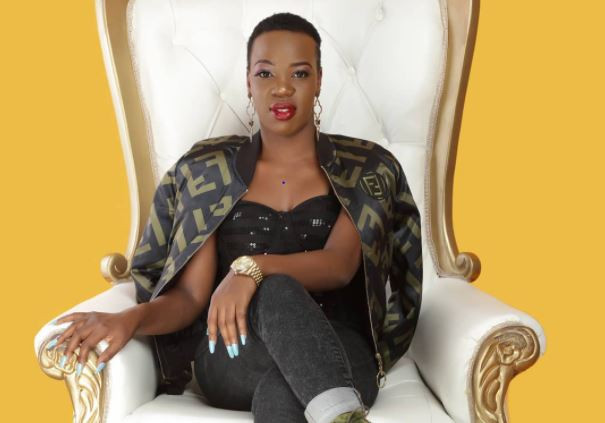 Singer Ruth Matete has advised women against shooting their shots at men stating that the act goes against Bible teachings.
Sharing her two cents during a recent interview on the Lupaso channel, the mother of one said that she was single and not searching.
According to the pastor, men are tasked with searching and pursuing women, not the other way round.
"I am very single. There is a difference between single and very single, I am very single. When it comes to searching, no… I want to be searched. The Bible says a man shall…. not a woman, we cannot change that," said Matete.
Extending her advice to her fans, the Tusker Project Fame winner warned women against taking matters into their own hands and shooting their shot at the men they like. Instead, they should consider going on their knees and praying for God's intervention so that the man they want can notice them.
"This story of shooting your shot because you like a man, don't do that. You'd rather go on your knees and pray that God opens the eyes of that man you want, let him come to you. So I am waiting for a man to come to me and tell me he wants me," she said.
For the voice coach, however, any suitor with potential and interest might get a green light since her age does not allow her to be too picky.
Ruth clarified that she is only interested in older men as they are more focused and know what a relationship entails.
"At my age you think I will start saying, 'let me think about it?' No, my response is when is the wedding? But on a serious note, I had given myself two years before I go back to the dating scene, so shoot your shot. I don't want someone young, I want someone older.
"I'm not a child, I'll be 37 next year, that's three years to 40. I want someone who knows why we are coming together. Of course, we are not getting married immediately, we need to know each other first and maybe get married later. And no I don't mean very old people. Old people leave me alone," she added.
The Damu Yako singer expressed her desire to expand her family, stating that her daughter needed more siblings. However, considering the challenges of finding a partner, Ruth said she was willing to undergo a medical procedure to get children.
"In three years' time, I will be 40, Wueh!! And I still want to give Tolu a brother and a sister. Someone needs to find me we do this thing we finish. Or is there a medical procedure to help me get twins? I would wish to finish that chapter by 40. Is it possible or I'm I watching a lot of movies? Meet. Fall in love. Date. Engagement. Wedding. Pregnant. Babies," she said.
Related Topics