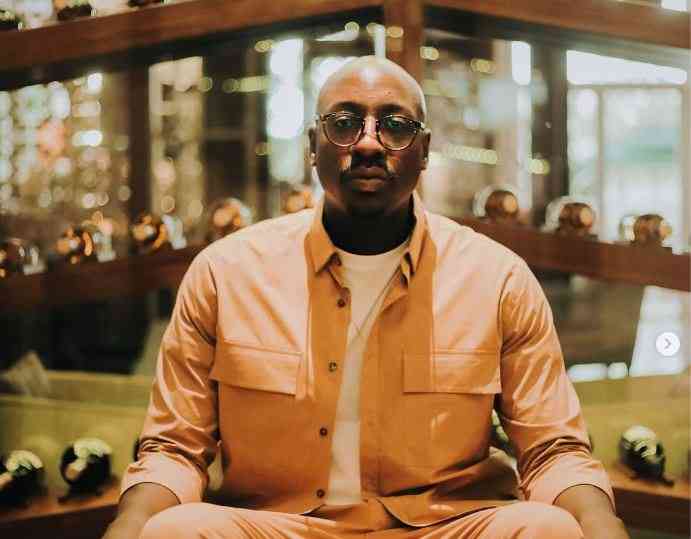 Sauti Sol lead singer Bien Baraza has urged more men to consider undergoing vasectomy – an elective surgical male contraception procedure - instead of subjecting their women to life-threatening effects of contraceptives.
During an interview with comedian Dr. Ofweneke on TV47, the celebrated singer explained that he is willing to undergo the procedure once he and his wife, Chiki, have expanded their family.
"If I had kids yes, but I don't have kids now but when I eventually have kids, two or one I don't see why not. I'd rather you as a man do it so that your woman doesn't have to be on a contraceptive that gives her hormonal imbalance, weight change, cramps… the list is endless. Vasectomy is a painless procedure that you heal from in a week," he said.
Addressing contraceptives in a previous episode of Bald Box session, Rugby player Dennis Ombachi explained that male contraceptives had not been given enough awareness, hence why more and more men shy away from the idea.
"I think when it comes to vasectomy maybe we still lack information about it. Just like the way we were all scared of Covid-19 in the first few years and got to know more about it, the same should be done with vasectomy," said Ombachi.
According to Bien, the decision to undergo vasectomy will solely be his decision, not because of pressure from his partner.
"My wife really doesn't have a say about it. This is my body and whatever I decide to do is my choice. After we have two children, which for me is just enough," he added.
Touching on his marriage life, the bubbly singer explained that his marriage is still a work in progress and has no solid advice on making any relationship work.
He, however, stated that for two people to be together, they need to understand that they are in it to experience each other and not own one other.
"Well marriage for me has no formula, I'm also trying to figure mine out. Marriage is about the two of you finding each other and making sure you are together in this journey of life. It's about experiencing each other and not own one another," he said.
Regarding his relationship with his wife, Bien explained that Chiki was allowed to have as many guy friends as she wanted, just as he is allowed to have female friends. In addition, Bien stated that being married does not mean they both need to cancel all their friends from the opposite sex.
"My wife has guy friend and they usually come home. I mean they are not my friends, they are her friends. Likewise I have female friends who come to visit. Now that I'm married you want me to cancel all the females in my life? That is impossible, I need to maintain and carry on with my friendships as before marriage. I need feminine energy so that I can even be able to compose songs," he said.
Related Topics