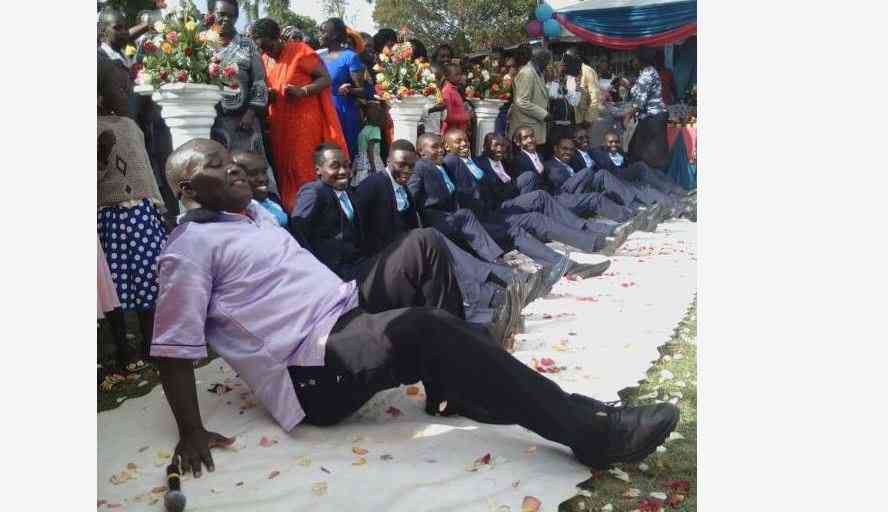 After a long lay-off from the effects of Covid-19, Friends of Lake Nakuru singers are back at it.
The pandemic left the 10-member group, which has specialised in Acapella and band music jobless for two years. But now, the band made up of five men and five women says it is time to recover lost ground.
Band leader Joseph Odhiambo said it is time to reorganise the group after the long dry spell and the team is ready to rumble again.
"It has been tough for us for that period as we have been out of touch with our fans but we are determined to make a formidable comeback now that the economy is picking up," said Odhiambo.
They are not new to globetrotting, thanks to their place in the entertainment industry and environmental conservation efforts. While in Nakuru, the band entertains tourists and guests in lodges within Lake Nakuru National Park. They also perform in charity shows, and churches and in promotional events like road shows and cultural exchanges.
All its members are professional singers who earn a living from this work.
"We are always invited to perform on public occasions which include wedding and birthday parties, besides entertaining guests and dignitaries on special occasions," said the band leader.
The band was formed in 1995 by Odhiambo and some members who were choir members of several parastatal organisations in Nakuru town.
Bass singer and guitarist Caleb 'Jumbe' Ochieng' was honoured by the late President Daniel Arap Moi for his entertainment exploits in the 1980s and 1990s when he was a member of the Kenya Posts and Telecommunication Corporation choir. They have also performed in Mexico and Switzerland. The trip to Mexico in October 2003, allowed them to visit 21 Mexican cities in three weeks.
"Every October in Mexico is characterised by entertainment festivals and county governments take their time to invite established entertainment groups from all over the world to tour their cities," said Odhiambo.
Some of band members are singer Haxleen Chunguli, soloists Caleb Otieno and Fredrick Were, trainer and composer Caleb Ochieng and singers Rose Njambi and Phyllis Memba. Other are altos Caroline Lwanga and Damaris Lwanga, tenors Fred Were and Alice Oranga.
"Togetherness is the magnet that has kept the group intact over the years, owing to a better understanding between us as we treat each with respect and decorum," said Odhiambo.
Odhiambo said excellence is key to their business and leads them in attracting big audiences. On challenges facing them, he said piracy and lack of sponsorship on international tours are the biggest setbacks.
Related Topics