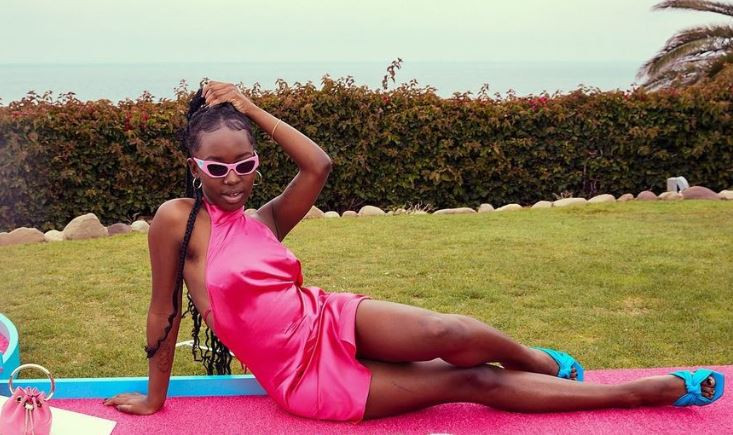 Kenyan comedienne Elsa Majimbo has achieved most of what people dream of in just two years. From eating potato chips in bed doing comedy skits to gracing the Forbes 30 under 30 cover, Elsa's meteoric rise to stardom shows you can achieve anything by being yourself.
The comic, model, author, and chess champion recently signed up with IMG Models and WME to build her portfolio through global editorial coverage of beauty, lifestyle, and fashion endorsements.
IMG Models is an international modeling agency headquartered in New York City and has worked with famous models including Bella Hadid, Gigi Hadid, Hailey Bieber, and actress Millie Bobby Brown.
William Morris Endeavor (WME) is the longest-running talent agency mainly representing artistes across every entertainment sector.
Speaking of her Hollywood agency signings in a statement, Majimbo said, "Joining IMG Models and WME makes sense, because it's only natural for icons to work together."
Majimbo, a 15-time chess champion with five national championship wins, shared the news with her 2.5million Instagram followers, saying she hoped they (IMG and WME) "are better at fashion than they are at chess!"
Besides her fashion magazine covers, including the Teen Vogue magazine, the 20-year-old internet sensation collaborated with Maison Valentino to create a book, The Alphabet for Kids & Adults.
Elsa's recent awards include an E! People's Choice Award, the GQ Entertainer of the Year Award, a Harvard Vanguard Trophy, a Forbes Entertainer Award, and a YouTube Streamy.
During an interview at the 2022 Forbes 30 Under 30 Summit Africa in Gaborone, Botswana, Majimbo said, "Growing up, I always knew I would be iconic. I didn't know how I would do it, but I knew it would be done."
View this post on Instagram
Majimbo, who grew up in Nairobi, Kenya, and the first member of her family to attend university, said she dropped out of college following her newfound fame.
"When I went viral, the first thing I did was send an email and quit. It was absolutely delusional, but I believed I could succeed. I was like, 'You know what? I'm going to be a superstar,'" said Majimbo.
In 2021, Majimbo relocated to Los Angeles to pursue her career in comedy, complete with huge endorsement deals like those with Fenty and Logitech.
Related Topics