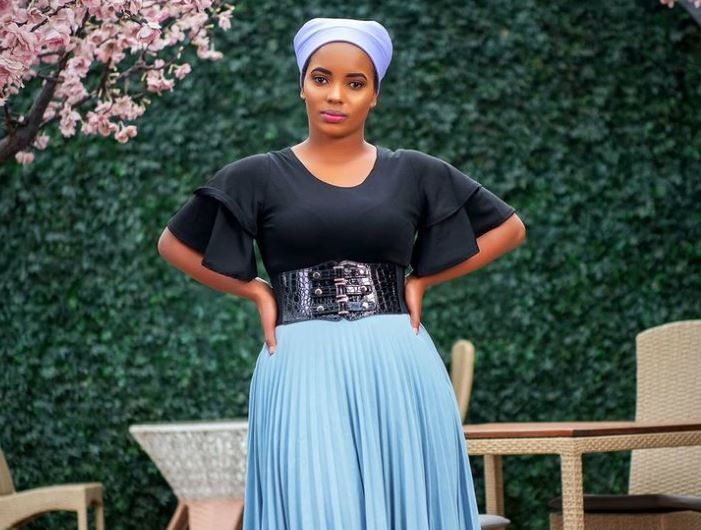 Akorino model Peris Wairimu, popularly known as Pesh, is expecting her first child.
Pesh shared the news with her fans on Instagram after posting a simple photoshoot alongside her husband, Dan Magenda.
The social media influencer was fully dressed in white and held her baby bump with the caption, "From the moment I found out I was pregnant, I knew this would be the best journey of my life."
View this post on Instagram
Fans were quick to congratulate the couple in the comment section as they embarked on their new journey.
Pesh and her husband got married in October 2021 in a colourful wedding ceremony.
Enjoyment at my wedding ❤️ pic.twitter.com/5VpOzjyfYY

— Pesh (@PeshKenya) October 29, 2021
In a previous interview, while talking about dating in her religion, Pesh, who is also an IT specialist, said women were not allowed to date to preserve their purity.
Before meeting Dan, the model said the men interested in her were not born-again nor read for a long-term relationship.
"You see, in our church for the ladies it's all about preserving our purity. We are not allowed to date and this is what most men want. Once a man shows interest in you, and you like him, you have to notify the church immediately," said Pesh.
In addition, Pesh said once you start dating, the courtship "has to last not beyond six months and you are not allowed to have sex. During this time, you get to meet each other's family and dowry is paid. Once the courtship period is done, you wed."
Related Topics