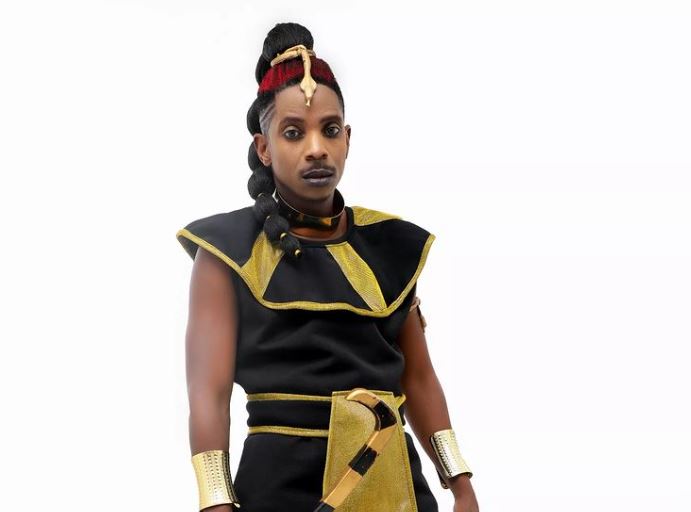 Comedian Eric Omondi is claiming that he has mastered a way of popularizing his own agendas among netizens. Speaking in an interview, the 35-year-old revealed that one way he handles all the negativity and criticism thrown at him is by finding a smart way to make it work for him.
According to him, his mastery of getting Kenyans to talk whenever he wants is not going to fade off anytime soon. He is confident that Kenyans will always fall for his ways.
"You call it kipindi but I know if I want Kenyans to talk now, I know the buttons to press and it will never change. Hata ukiwaambia they'll still fall for it," he said.
Narrating further on how he handles negativity, Eric added that he actually thrives in it. According to him, negativity is good and most beneficial to his career. In fact, he said that when he does not get pressure from social media, it gets to him and inspires him to even work harder or go the extreme mile.
"I rarely have social media pressure. When I don't get pressure from social media then I have pressure. It's like it becomes so silent and then I am not OK," he said, insisting that somewhat, he does not mind negativity at all. "Negative is good, have you ever seen a wedding event aired during news time? The only thing you'll see is road accidents and people only talk about negative stuff."
His sentiments come barely a week after he revealed that he spent over Sh400,000 to purchase just two pairs of shoes. He revealed that he actually gifted himself two pairs of tattered sneakers by Balenciaga, which have been trending for a while due to their extremely worn out, marked up, and dirtied look and feel.
"I've just shown people one pair only. I bought those ones at Ksh 213 thousand shillings. I have the grey ones as well... yes, I bought two pairs. I just spent over 400k on shoes," he said.
Eric feels that the shoes are statement pieces and are worth every penny. He further added that the creativeness behind the shoes is what pushed him to go for the two pairs.
"I bought them because they're unique, artistic and creative, such an amazing statement piece, hakuna viatu zingine kama hizo. Kwanza these ones I'll wear them everywhere, you'll never see me without them. I do not think I will be wearing any other pair in a long time," he said.
Related Topics