Mumias East MP Peter Salasya is on the hunt for a prayerful woman. Speaking to Standard Digital on Saturday, the youthful lawmaker said he is not in a rush but there are certain attributes his partner must have.
Asked whether he had met any 'potentials' during his short stay in Nairobi, Salasya was bullish that he is exposed enough and would not fall for the charm of Nairobi lasses.
"I am an exposed man. I managed to convince many people to vote for me so I believe I am intelligent. I am strong.
"I am looking for a young prayerful woman. She should be focused and supportive. Presentable too…if you are able to speak to people in the village, you are the one," he said.
Salasya also said he learnt a number of lessons during the recently concluded election, key among them being consistency.
Having been dismissed by many as a 'mad man', the former university student leader surprised many by getting 12,140 votes against ANC's David Wamatsi who garnered 9,043 votes.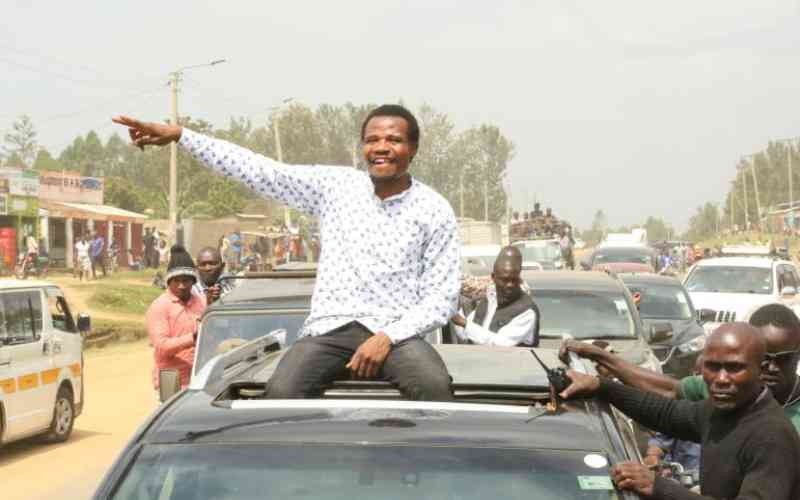 "Determination and consistency is key if you want things to work out for you. Winning the election was like a dream. I never thought I stood a chance because I was just hanging onto hope.
"What people do not know is that I am very prayerful. And I am serious when it comes to serious things," said Salasya.
In a previous interview with The Standard, the MP said he did not have money to print posters during campaigns so he resorted to painting his name on poles and walls.
"I am looking for a very prayerful woman," Mumias East MP Peter Salasia says pic.twitter.com/6LDo2lN8Nm

— The Standard Digital (@StandardKenya) October 1, 2022
He later rallied bodaboda riders to push his agenda in marketplaces and funerals and his efforts bore fruit.
"I was told that one would need between Sh20 to Sh30 million to mount a serious campaign. There was no way I could raise that amount just like I could not buy the talk of stepping out of the race for lack of money. I bought some paint and with the help of volunteers painted virtually all stones in the constituency with my name," says Salasya.
The prayerful Salasya said he had the conviction that he was chosen by God and hoped the people would believe in his vision.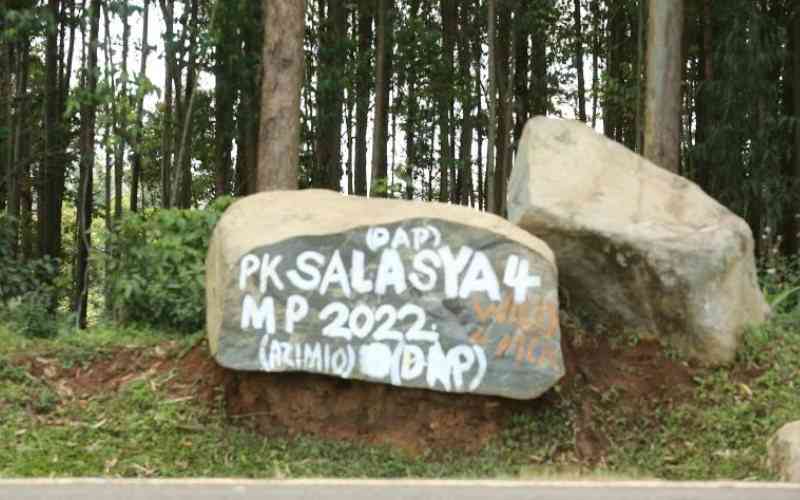 Related Topics