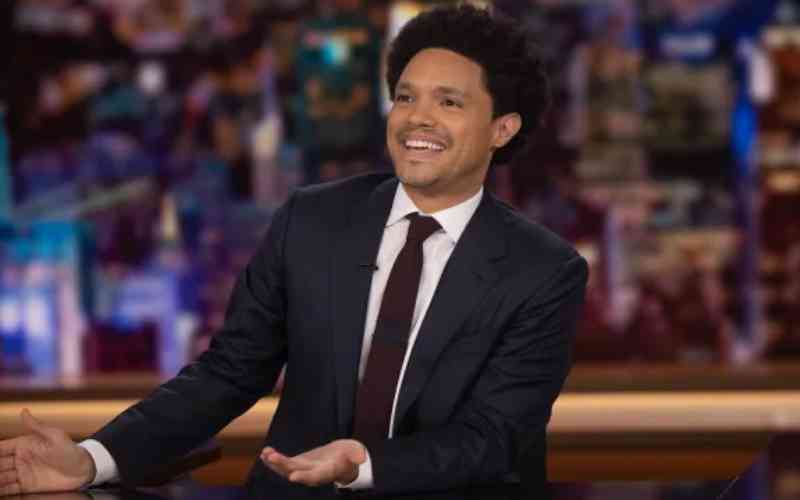 South African comedian and writer Trevor Noah has announced that he will be stepping down as The Daily Show host.
Through a video statement shared on Twitter, Noah, who had been the host of the satirical program for seven years, said his time was up but was grateful for the experience.
Looking back at his journey, the comedian said he was living a dream by working with some of the most talented people in the business and was thankful to all those who gave him a platform to grow.
"It's been wild. I remember when we first started and so many people didn't believe in us. It was a crazy bet to make. What a journey it has been.
"I found myself thinking throughout the time of everything we've gone through. The Trump presidency, the pandemic, just the journey, more pandemic and I realize that after the seven years, my time is up," he said.
Taking over from Jon Stewart in 2015, Noah was relatively unknown in the US but grew to be one of the most-loved faces on TV around the world.
"I never dreamed that I would be here. I sort of feel like 'Charlie and the Chocolate Factory. I came here for a tour of what the previous show was and then the next thing you know I was handed the keys," he said.
Describing the experience as one of his greatest challenges, Noah said he loves making people laugh, even on their worst days.
Hinting at his decision to leave the show, the comedian highlighted his desire to be 'out there' learning different languages and experiencing different cultures.
"I spent two years in my apartment, not on the road, and when I got back out there, I realized there's another part of my life out there that I want to carry on exploring.
"I miss learning other languages. I miss going to other countries and putting on shows," Noah said.
Adding: "Don't worry, I'm not disappearing. If I owe you money, I'll still pay you."
Related Topics