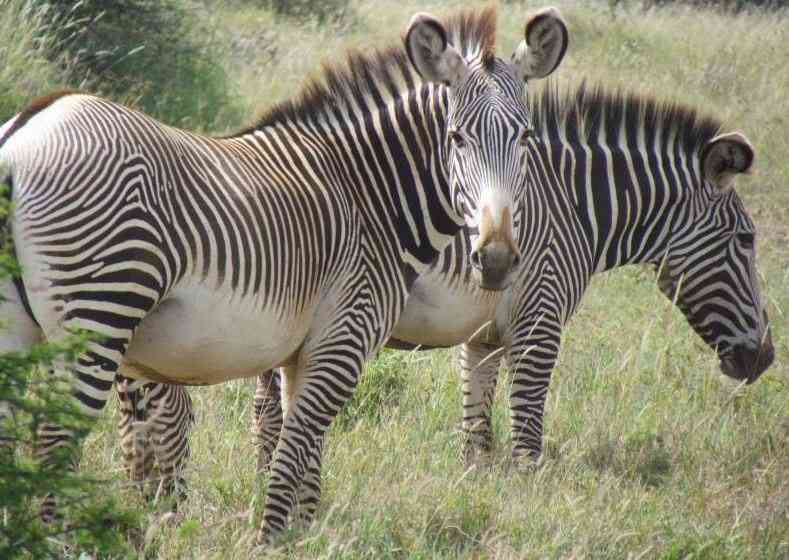 Scientists from the Wildlife Research and Training Institute in Naivasha are warning that the rare Grevy's zebras in Northern Kenya are facing starvation due to the prolonged drought.
Also facing the food threat are the Somali giraffes and several browsers in the semi-arid area as the ongoing drought continues to take its toll on both human and livestock.
The National Drought and Management Authority says over 4.1 million Kenyans have been affected by the drought while millions of animals are facing starvation.
According to the research institute, tens of animals, mainly the very old and young, had already succumbed to the drought forcing the government to introduce various mitigation measures.
Kenya has 486 Grevy's zebras, the highest number in the region followed by Ethiopia at 150.
"We have lost some rare species like the Grevy's, Somali giraffes, the old and very young elephants to the drought and hence the proposals for provision of supplements," said WRTI director Patrick Omondi.
Speaking at the institute, he termed climate change as one of the major challenges currently facing the conservation of wildlife and their habitats.
On his part, KWS Director-General Brigadier (Rtd) John Waweru said they were keen to reduce the number of deaths in the parks due to the ongoing drought.
"Apart from drought in our parks, the issue of over-population of some species is a major challenge and thus the need to address this," he said.
Related Topics