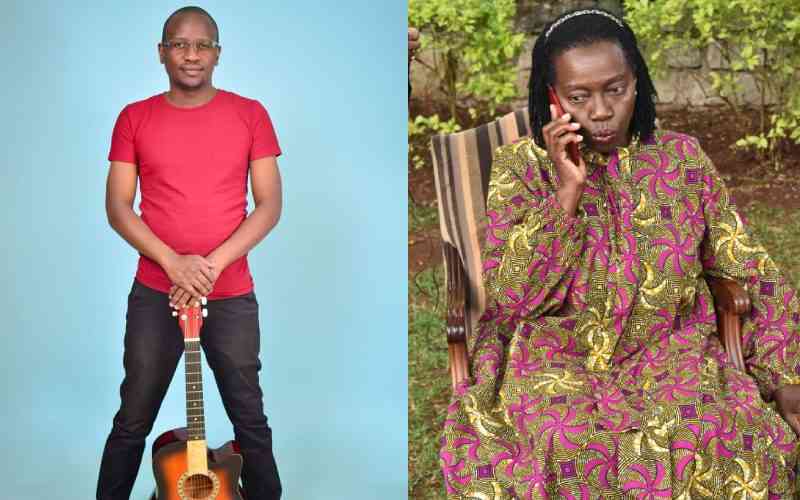 Vicky Okoth, a Kenyan musician who describes himself as a Genge/Hip Hop artiste, has declared his undying love for Azimio la Umoja presidential running mate Martha Karua.
Okoth, 38, who has already dropped a song, Martha Karua Will You Marry Me to convey his message, said he is serious about Karua and would want to settle down with her.
Speaking to Standard Entertainment, the 'Nimechanganyikiwa' singer said he is smitten by the Iron Lady and is crazy about her demeanor.
"What I feel for Karua is real. She presents herself as a very decent woman. Her fashion sense, her poise, her public speaking skills.
"She has command. You cannot compare her to slay queens with long artificial nails that are a hindrance when it comes to performing daily chores at home," he said.
Okoth, who deferred his studies at Maseno University in his first year, said he took up music to make ends meet and has been passionate to speak his mind through lyrics.
With over 50 songs under his belt, he says that he once did a song for the Orange camp during the referendum but the returns were so little that he opted to change tack.
"In 2005 I did a song on the constitutional referendum dubbed Nimechanganyikiwa and I presented it to both camps, Chungwa and Ndizi.
"I took it to the Yes camp but it was rejected since I had mentioned a number of leaders in the opposing camp. Taking it to the No side did not bear any fruit and it was at that point that I decided to never take part in an electoral process," he said.
However, he admits he made a u-turn after Karua was announced as Raila Odinga's running mate, and she is the sole reason why he will vote.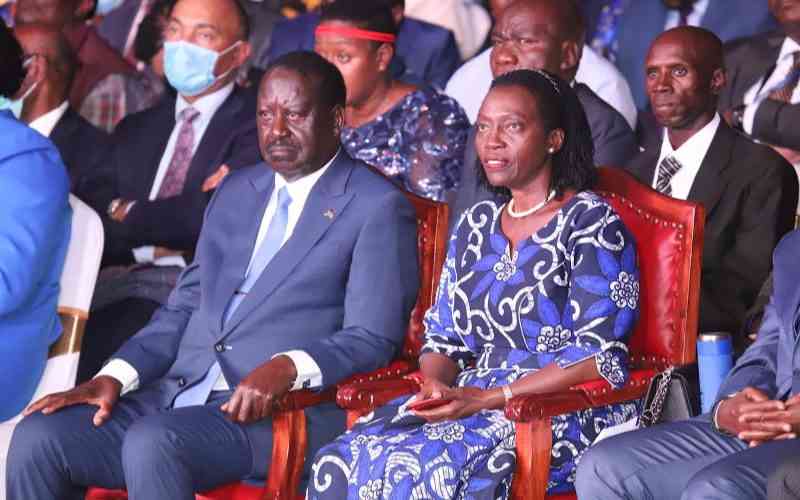 "I have never met Karua but I would love to. I will vote because of her and the fact that I am single at the moment means I am willing to be her man," he remarked.
Asked whether dating an older woman would be an issue, Okoth said love knows no bounds.
"We often see young women getting married to older men…we should also normalize the reverse. There is nothing wrong with marrying a woman older than you provided there is love," said Okoth.
Related Topics