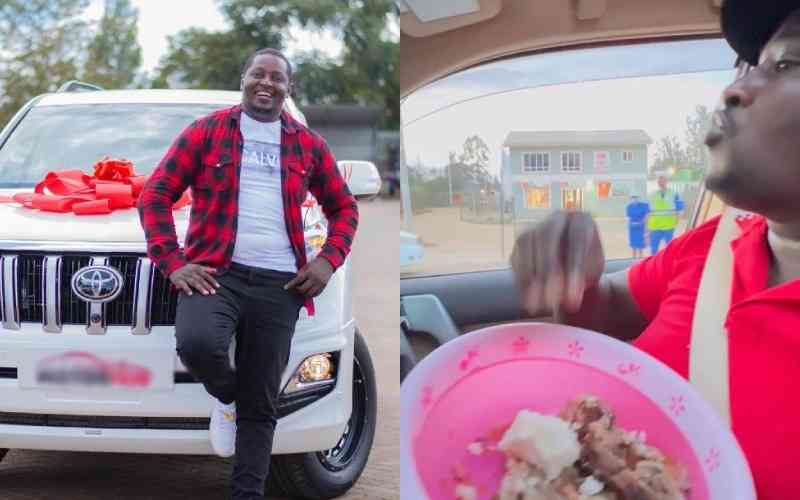 Comedian and content creator Terence Creative has apologized for a viral video where he was recorded eating while driving.
In the video, that has since been pulled down, Terence was seen holding a plate of food in his left hand as he jammed to 'Usiniseme' by Ali Kiba.
His followers were far from pleased by the stunt and asked him to park by the roadside and eat before proceeding with his journey.
Many also told him he was putting the lives of those inside the car at risk, describing it as reckless behavior.
A few hours later, Terence pulled down the video and apologized for his actions, promising to be an ambassador of safe driving.
"Following my previous post that I had shared of me EATING & DRIVING, I wish to ask for your apology and ask you not to emulate this behavior as it may put you to danger and risk the life of the people on board.
"My apologies for that and keep safe…I promise to be an ambassador and advocate of safe driving as indicated by the laws of Kenya and those of NTSA," he wrote in part.
The father of three also clarified that there were no minors on board when the video was recorded and no one was harmed.
"I wish to clarify no minors were on board during this shooting [sic]…we were in a snarl-up driving at 30kpm, however, this doesn't justify my act. Once again I apologise for that stunt," he wrote.
Related Topics