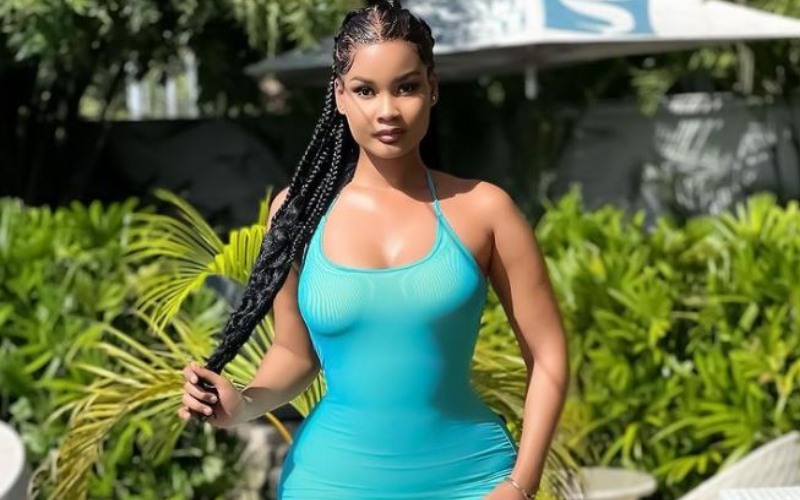 Tanzanian socialite Hamisa Mobetto has revealed that no one can afford her when it comes to live performances.
She also lamented how some promoters and event organisers fail to appreciate entertainers, frustrating them whenever they ask for what is rightfully theirs.
"So how do you request an artiste to come and do a show, and then when they share their rate card, you claim they are too expensive and dismiss them saying that you can get other artistes. Why don't you go to those other artistes at first?" she said.
Hamisa added that the back and forth is too much and that is why she opted to do music as a hobby.
"I don't like the back and forth at all, that's why I decided to pursue my musical career as a hobby. This way, I don't have time to worry about being paid to perform because I know they can't afford me, we will end up just arguing," she said.
Love Life
In recent months, Hamisa's love life has been under the microscope after word went round that she could be in a romantic relationship with American rapper Rick Ross. Fueling the rumors, Hamisa shared video clips that captured her and Rick Ross having a night out full of fun a while back in Dubai.
In the shared video clips, Hamisa and Rick Ross were seen warming up to each other in a way that suggested the two could be in a romantic relationship.
"Daddy and mommy @richforever & @hamisamobetto. We are happy guys... what a morning," read a post from Hamisa's personal assistant.
Prior to the night out in Dubai, Rick Ross had revealed that there is a connection between him and Hamisa. According to him, Hamisa is a hard-working business lady who deserves to be supported in all ways.
"She is such a beautiful person, beautiful spirit and she is a huge entrepreneur and I want to help her take it to the next level because she is doing a great job and I'm proud of her," said Rick Ross.
Related Topics