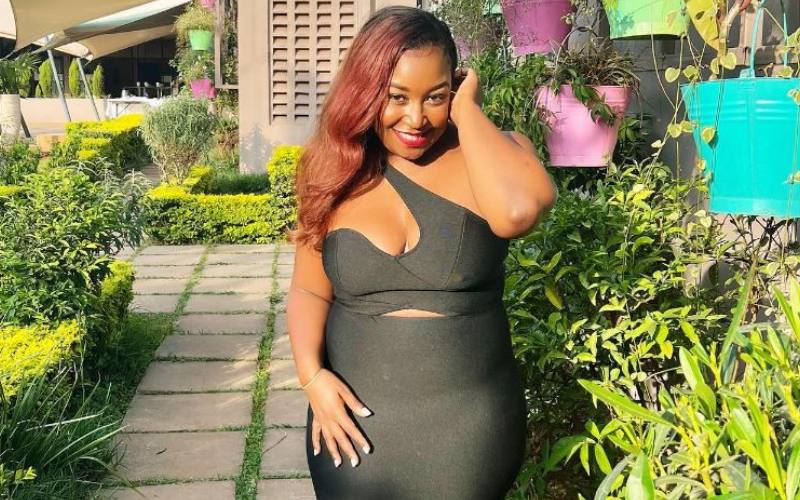 Former news anchor Betty Kyallo is hopeful to find love as she turns 33. The content creator, whose birthday is next week, opted to celebrate it a few days earlier because, why not.
Through her instastories, she documented how she spent her day in the company of friends and family, capping it off with a party at a city club.
Asked by her sister Mercy Kyallo about her plans as she turns a year older, the former KTN News anchor stated that she intends to continue enjoying life and hopes to find love.
"I am going to continue living life with a big spoon…making a lot of money and searching for love."
Mercy wished her well in her endeavor by saying, "I hope you find it," to which Betty responded, "I hope so too."
In an interview with Billy Miya in 2021, Betty revealed that she was open to starting over again and getting married but stated that she was not in a hurry.
She highlighted a number of things she would do differently, adding that she would prefer a simpler ceremony at the Attorney General's office this time instead of feeding a multitude.
"Especially now I don't want a big wedding. Just me and him at the AG's office, we have our rice at the next restaurant, go home and 'start life'. Honeymoon is fine but this thing of feeding 5,000 people at your wedding, is crazy. When things go wrong in your marriage, you will look for these 5,000 people and they will be nowhere to be seen," she continued.
The mother of one went on to explain that she probably rushed into marriage without psychologically preparing for it.
"The thing about marriage, at that time I was young, I didn't want marriage as such and I didn't see its meaning. But right now, I have grown as a woman, I understand myself and I now know what I want. I'm ready to mend my ways so that I also get my ring. But now I'm not in a hurry, whoever God will send my way is who I will settle with."
Related Topics