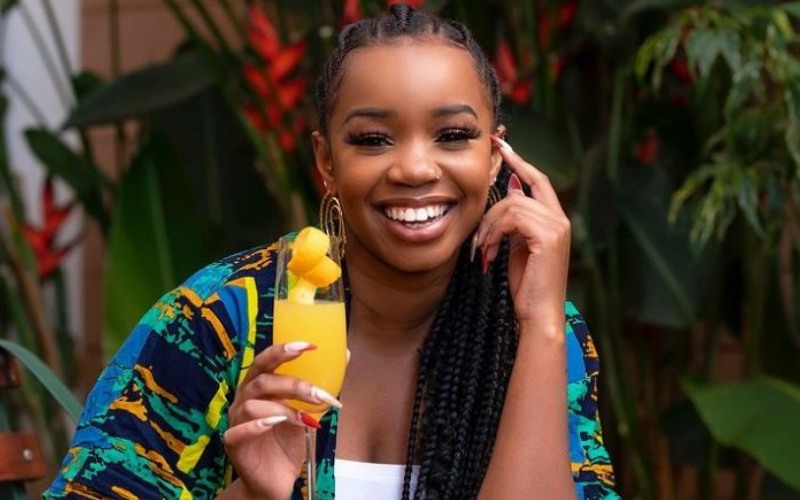 Popular content creator Joanna Kinuthia has expressed joy at moving out of her parents' house where she has been living all her life.
Opening up on the experience on her social media page, the makeup guru described her parents as strict, saying she never had the chance to fully enjoy her youth.
Because of her parents' strict nature, Joanna explained that she was forced to commute to and from Limuru to Strathmore University throughout her campus life.
"Do you guys know my parents are strict? Ever since I moved out of home, the freedom has been overwhelming really. I stayed home even in University, commuting all the way from Limuru to Strathmore University so I can't say I really had the university experience," she wrote.
Rejoicing over her newfound freedom, the Joanna K cosmetics founder revealed that she can now go out whenever she pleases without feeling the need or pressure to check in with her parents.
"So I am enjoying this time like nothing. Getting litty like a t*tty on a Wednesday and not having to be worried about checking with my parents," she added.
Moving out
Moving out for Joanna has not been a smooth journey as many would think. Sometime in 2019, the social media influencer made the decision to move out of her parents' house, a choice that lasted barely a week.
Sharing her experience on YouTube, Joanna explained that she came to the realization that she was not ready to live away from home and was only in love with the idea of having her own place and not actually being alone.
"I got a new place and I paid my two months deposit rent and in August I started buying things that I was going to furnish the place with and come 2nd of September I moved in. My whole family helped me move in with all my new stuff.
"I had not actually thought of the fact that I would actually live on my own. It just sounds so weird guys. First thing is I made the decision to move out of home too quickly and was so In love with the idea of living by myself until I got there and I was like wait… And then I made the decision to move back home too quickly. Mind you guys I moved on the 2nd September and today is the 18th I packed up my stuff and I moved back in," she said.
The YouTuber moved out a second time in 2021 and has evidently enjoyed every moment.
Another bitter-sweet moment for Joanna was when her parents moved from their Limuru home to their new family home. For her, the house is where she built her brand and will miss all the memories made there.
"At first I was really sad guys because honestly, I have grown up in Limuru, the house that we live in now, like I have grown up there and a lot of things have happened to me there. Also, I don't do well with change, I really don't. Change is really hard for me. I'm really really excited for my parents, I am happy for them," she said at the time.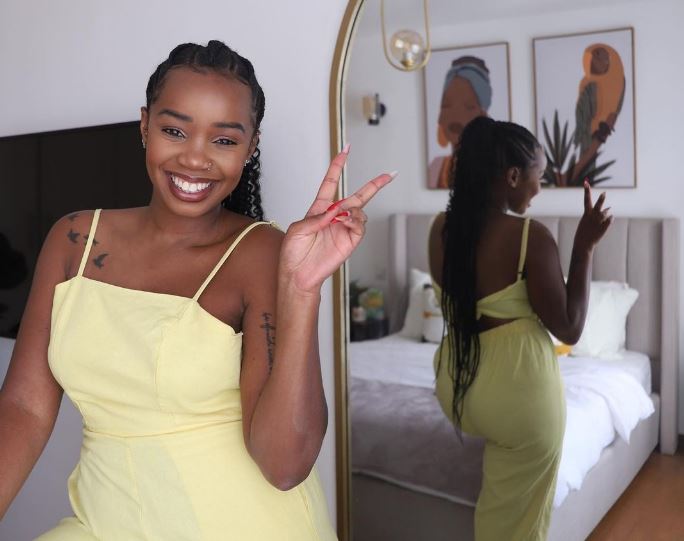 Related Topics