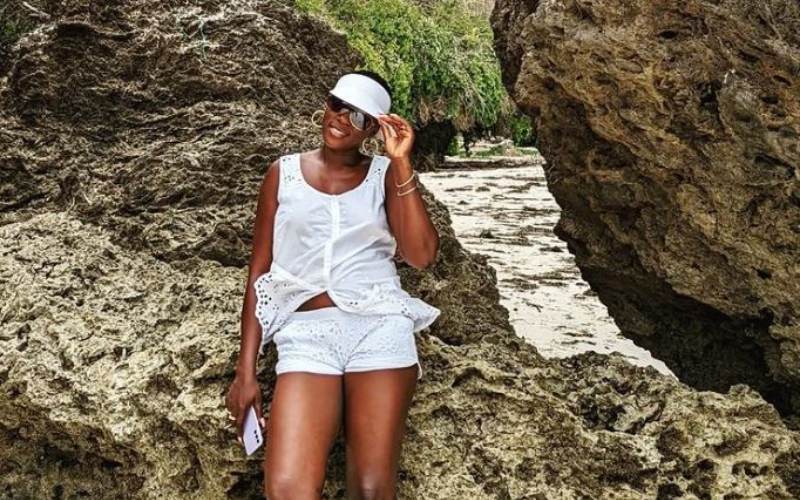 Kenyan singer Akothee has revealed that she has blocked around 500 Instagram users since the year began. According to the mother of five, blocking the 'keyboard warriors' helps her refrain from exchanging words with them hence prioritizing her peace of mind
"Oooh for your information I have blocked more than 5oo accounts since 2022. This is the only way to protect you since you can't unfollow! I have no time to argue. Maybe you are paid to argue! I need time for better things. This page is mine.
"We have no time to argue in 2022. And any new account created will not access this page. Makes me so happy. Go and make noise far away," she wrote.
In a separate post, Akothee described Kenyans as 'chronic bullies'. This is after she was compared to Beyonce during a performance some years back under the caption 'expectation versus reality'.
In her explanation, Kenyans should learn to embrace her for her who she is without comparing her to other musicians adding that they have to make peace with who she is.
"If bullying was a coffin! Kenyans would be exporting coffins. They want Beyonce but Akothee ndio Yuko! Ahhhhh kenyaaaaaaa ! Kenyaaaaaaa! It's high time you embrace and protect the queen! World tour again! Hail your queen, Madamboss," wrote Akothee.
Despite the frequent backlash, the Lotto crooner remains unfazed by naysayers' comments and has on several occasions stood her ground.
"The only Kenyan sweetheart that Kenyans hate to love! Always trending for all bad reasons! You can't ignore THE BOSS MADAM. Oya you All know my homes! Come for me."
About a week ago the businesswoman made social media headlines after she was accused of withholding an ex-employee's pay.
Akothee maintained that she would not pay the said money explaining that the videographer did not deliver as per their agreement.
"Generation Z nothing comes easy, you get paid for your value not your time! Continue serving tea. I am the one that knows the pain of looking for money. SILIPI NGOO! Whoever doesn't work should not eat. The bible says."
In a post that has since been deleted the Akothee Foundation CEO gave a breakdown of her experience with the employee identified as Brenda stating that she often came up with excuses whenever she (Akothee) asked for footage.
"I called Brenda while in the US to ask for the videos, and she said she is working on them on a friend's laptop, hers had issues. 17th November, I came back to Kenya, Brenda shot the homecoming and the same night I was admitted for a week at Karen hospital! When I asked her about the videos, boom… LAPTOP CRUSHED!! On serving tea, she said she deleted them. Who is to be paid?" read part of her post.
Related Topics