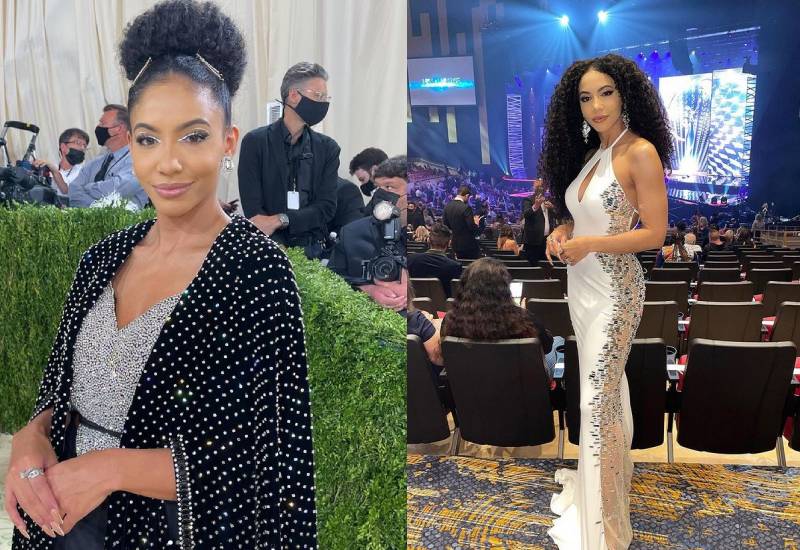 Former Miss USA Cheslie Kryst has died at the age of 30 following a fall from a high-rise Manhattan building.
The beauty queen, who lived on the 9th floor of the building reportedly passed away by suicide after being last seen on a 29th floor terrace. The tragic incident was confirmed by the New York City Police Department.
"The 2019 pageant winner and 30-year-old lawyer jumped from her luxury 60-story Orion building at 350 W. 42nd St. around 7:15 a.m. and was found dead in the street below," the New York Post reported.
Kryst's family released a statement on Sunday, calling her an embodiment of love and service, while asking for privacy.
"In devastation and great sorrow, we share the passing of our beloved Cheslie, her great light was one that inspired others around the world with her beauty and strength. She cared, she loved, she laughed and she shined," the family's statement read in part.
It added: "Cheslie embodied love and served others, whether through her work as an attorney fighting for social justice, as Miss USA and as a host on Extra. But most importantly, as a daughter, sister, friend, mentor and colleague – we know her impact will live on."
Entertainment news site Extra TV, for who she was a Correspondent also shared a statement following the beauty queen's death.
"Our hearts are broken. Cheslie was not just a vital part of our show, she was a beloved part of our Extra family and touched the entire staff. Our deepest condolences to all her family and friends," the statement read in part.
The Miss Universe organisation also mourned her demise, releasing a statement calling her one of "the kindest people".
"The Miss Universe and Miss USA Organizations are devastated to learn about the loss of Miss USA 2019 Cheslie Kryst. She was one of the brightest, warmest, and most kind people we have ever had the privilege of knowing, and she lit up every room she entered," the group wrote on social media.
Miss Universe 2018 Catriona Gray wrote: " I can't believe the news. Rest in peace angel. The world will miss your light."
As Miss USA, Kryst represented the US at Miss Universe and emerged in the top ten.
The Hollywood Reporter notes that the former Miss USA pageant queen made several TV appearances over the years, "among them being featured as a panelist on Black Girl Beauty and as a guest on The Kelly Clarkson Show and Live With Kelly and Ryan."
"Kryst had modeled for Express and served as an ambassador for the retail company. She was also on the National Board of Directors for Big Brothers Big Sisters of America. Kryst held a law degree and an MBA from Wake Forest University and had practiced as an attorney," The Hollywood Reporter wrote.
Hours before her passing away, Kryst posted a picture of herself along with the caption, "May this day bring you rest and peace."
Related Topics