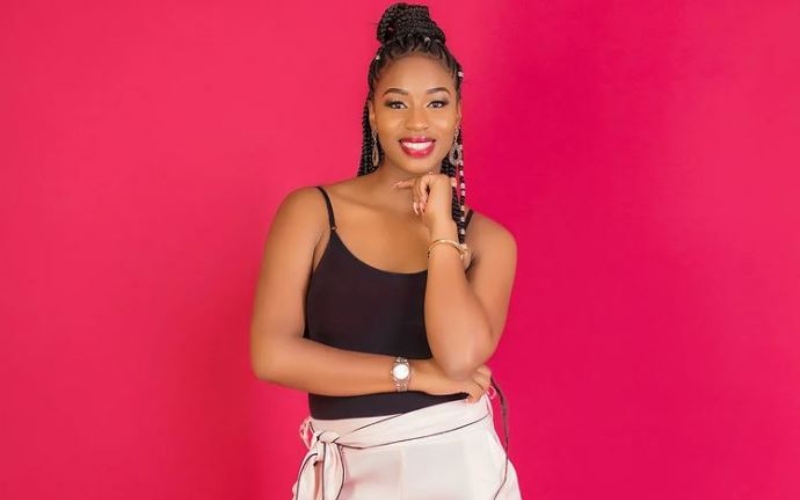 Content creator Diana Marua on Tuesday, January 27, 2022, took to social media to announce that her YouTube channel with over 600k subscribers had been hacked and later deleted.
Although heartbroken by the action, Diana promised her fans that she would regain access to her channel sooner than later thanks to the help of her management, Ngomma VAS and Youtube.
True to her words, the upcoming singer has been granted access to the channel which had its name changed to ARK Investment but now reads Diana Bahati again.
"Some good news! My YouTube channel is almost back. Unfortunately, the hacker had deleted several videos and changed the name to ARK INVEST which used my channel to post content that violates YouTube guidelines and immediately I was flagged off as a user and deleted I want to thank the @youtube team for your quick intervention and efforts to make sure I do not lose my content and subscribers. Thank you NGOMMA VAS and my fans for your prayers," she wrote.
Diana went on to explain that she might have lost some of her uploaded content and comments but is grateful to finally have access to her channel.
"If you scroll through the already restored videos you will notice I have lost thousands of comments which I hope will be back soon. We are in the process of getting the channel back to my official brand name Diana Bahati. Again, thank you all for your encouraging and kind words, the enemy might delay us but can't deny us of our God-given blessings. Will keep you posted. I love you all," she added.
Although Diana's plight might have been genuine, a section of online users accused her of clout chasing to gain traction for her upcoming musical project.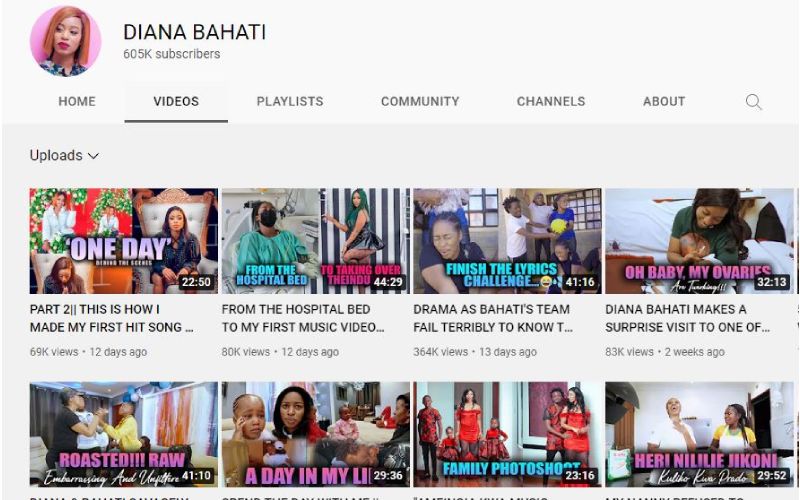 Hacker's dilemma
In recent months, a number of celebrities and content creators have fallen victim to hackers and lost some of their content.
Songstress Tanasha Donna recently fell victim after hackers attempted to access her YouTube channel, leading to its suspension.
"We are working toward getting back my YouTube ASAP. Someone tried to hack it so YouTube suspended the channel. However, it is being resolved as we speak," explained Tanasha after fans noticed her channel was nowhere to be found.
Kenyan musician Kelechi Africana too found himself in a similar situation not too long ago after his YouTube account was hacked and all its content deleted.
The devastated singer reached out to his fans for help to regain access to the channel and eventually did.
"Hey morning ...I'm sorry for those who have tried accessing my songs and they have been unable to. My account has been hacked. I've tried recovering it but google can't recognize all my devices... Can someone help please?" he added." he wrote.
Related Topics