Sailors Gang, a Kenyan Gengetone group was the fastest-rising music group in the country three years ago, today they are teaching point.
The Sailors found themselves back in the news when a member, Miracle Boy, went ham on fans over what he said was selective amnesia over their woes. He decried lack of support when the group was facing challenges.
With hit songs like Pekejeng, Chunduku, Wamlambez and Wainame, they appealed to a wide youthful audience as they sealed major performance deals and won awards.
Come 2020, word got out that the group of young stars had fallen out with their manager.
For an upcoming artiste, learning the ropes of the industry is one of the major headaches.
Learning the basics of the industry is not that basic either. Creating and promoting your music, securing gigs, getting airplay and collecting royalties sounds like a lot of work. Indeed, it is.
This is where record labels and artistes' managers come in handy. They help one achieve the above milestones without too much trouble, but as progressive and promising that sounds, the push and pull between record labels or managers and their signed talents is not new.
One such story that caught the attention of fans is that between the Sailors and their former manager Mwalimu Rachel.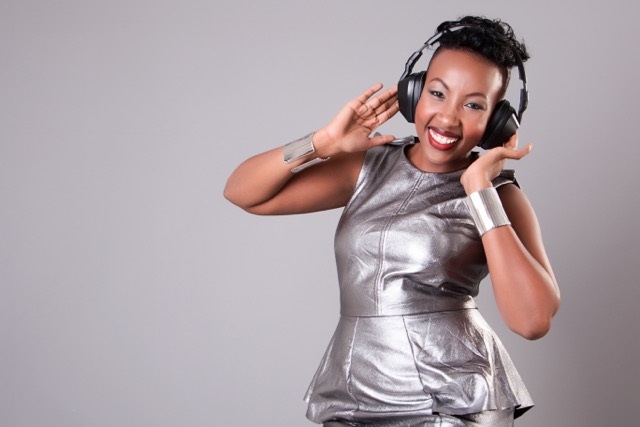 They accused the latter of shortchanging them and allegedly asking for more than Sh1 million in exchange for YouTube Login credentials.
This saw an agitated Mwalimu Rachel take to social media with her side of the story. From her side, the Sailors reached out to her to become their manager, something she didn't hesitate doing and since they had no YouTube channel, the plan was to air their content through Mwalimu Rachel's channel.
The story goes that things got twisted when an unnamed record label approached her about signing the Sailors.
However, while negotiations were still ongoing, it is claimed that the Sailors through Miracle Baby, approached the record company and signed a deal with them, without Mwalimu Rachel's knowledge.
Things got thick when the record label requested for their YouTube login credentials, which their former manager would not surrender.
"I can't go into deep details because the matter is in court. On Twitter, it's easy to say anything because no one will ask you for proof, but in court you have to come with facts," says Mwalimu Rachel says of the allegations, not divulging much about the whole saga.
"To Sailors, I am like a mother and despite all they have done to me I still believe in them and wish them well. If I was to tell my side of the story and bring out receipts and screenshots it would damage their reputation.
"However, as a mother figure, I can't destroy something that I built even though it means having my name being dragged through the mud. I have a much bigger responsibility to the industry so even though I have evidence, I can't use it to defend myself," she says.
What about the YouTube login fight?
"I never asked for any money from Sailors, they signed a contract with a different record label behind my back then their new record label came asking for logins. It's not fair for a record company to poach my artiste from me and expect me to hand over digital assets that I spent money on without compensation. Showbiz is full of conmen who grab talents from legitimate managers only to mess them up later," says Mwalimu Rachael.
Other artistes, like in the case of Beryl Owano, who left her former manager after citing 'irreconcilable differences' had an agreement by a word of mouth. And when things didn't work out as expected she simply walked out. This is one of the problems that young artistes find themselves in.
"We call this a 'gentleman's agreement' and it is the most dangerous 'agreement' one can have in any business dealings. The undefined issues are many and it leaves parties to do a lot of guesswork when dealing with each other. And when a dispute arises, it becomes a very messy affair, be it in mediation or even in litigation," advises Liz Lenjo, Intellectual Property and Entertainment Lawyer. She is also the founder of MyIP Legal Studio.
"A written agreement is highly recommended, that way each parties rights and obligations are defined and agreed upon from the get-go, and it is much easier to demonstrate a breach in an agreement and get compensated accordingly where the need arises," adds Lenjo.
"Music is a business like any other and a manager is an integral part of the brand. A manager can make or break a brand so I would advise the artiste to take their time and choose wisely. You would rather be without a manager than be in the hands of rogues," advises Agnes Nonsizi, a talent manager, lead publicist and co-founder of Terrazzo New Media.
Sometimes artistes only focus on making a name and money, not keen on the end product and the longevity, neither the intricacies of the contracts they sign. This does not only happen with local management labels but even the world over.
"Most artistes focus on the wrong things; fame and money. They do not think about the long-term results. Also, because they like to do things by themselves, with no team to advise them, they get blinded by gimmicks or short term goals," says Lenjo.
This has been a common scenario in the industry.
When Xtatic got signed to an international record label, everyone was excited, but things did not work as expected.
The rate at which she was releasing content almost had her fans forget about her. She would later attribute it to the failure of her management to get her enough shows for much needed exposure. By the time of going to press she was unreachable.
In recent scenarios, we have seen managers pull down songs from Youtube.
Fierce femcee Ssaru cried foul when her then-manager pulled down her YouTube channel asking for Sh1.5m so as to part with the login credentials.
One wonders why such happenings keep recurring. Most often than not, artistes don't get the help of lawyers before signing contracts.
"An IP lawyer is crucial in any artiste or creative entrepreneur's life. A lot can be 'hidden' in fine print. A contract is a legal document and legal jargon is most likely involved. Further, you need an IP lawyer to help you safeguard your past, present and future as far as your craft is concerned.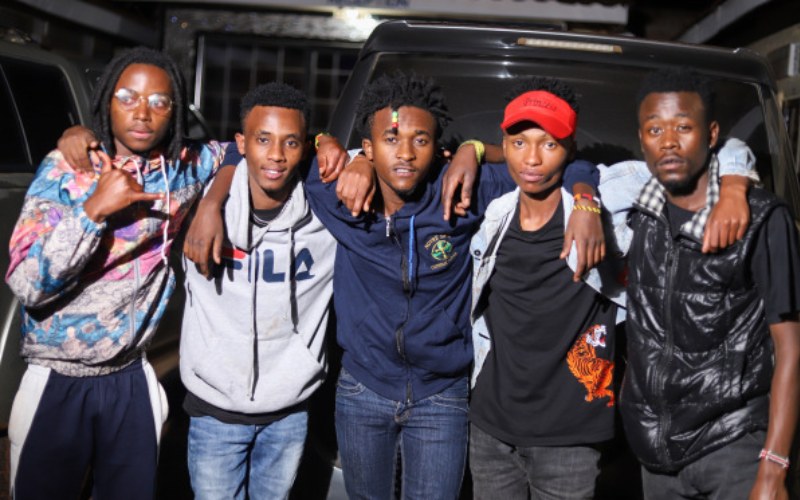 "An IP lawyer will give you insights because of the foresight they must cultivate to give an opinion on the contract and what terms may likely be oppressive and negotiate for them to be omitted or amended," advises Lenjo.
This might sound as an expensive venture, which she refutes: "Protective lawyering is cheaper than defensive lawyering. I would advocate that an artiste sees an IP lawyer before they start their careers."
"Most differences between artistes and managers happen when there are no clear Terms of Engagement and a contract binding the both parties at the beginning of the job," says Nonsizi.
"Artistes must first educate themselves about copyright and related rights, then employ the use of split sheets when recording in studio, as well agreements with production companies or labels, depending on the arrangement envisioned," advises Lenjo.
"They must also register their copyright and ensure where work is jointly owned, they do so collectively with a third party's assistance, preferably an IP lawyer. Also, they must keep tabs on all the agreements they sign and the parties they engage with as far as their songs are concerned," she adds.
"The factors to consider are many. However, as an artiste, you must know your rights and rights of those you are working with; know the rights you can assign/ transfer or license, what you cannot assign or transfer, and the nature of business relationships and the legal rights that come with those relationships. Also, an artiste must have a plan for their career. With all these in mind they can successfully negotiate a lucrative contract, with the help of an IP lawyer of course," says Lenjo.
Related Topics