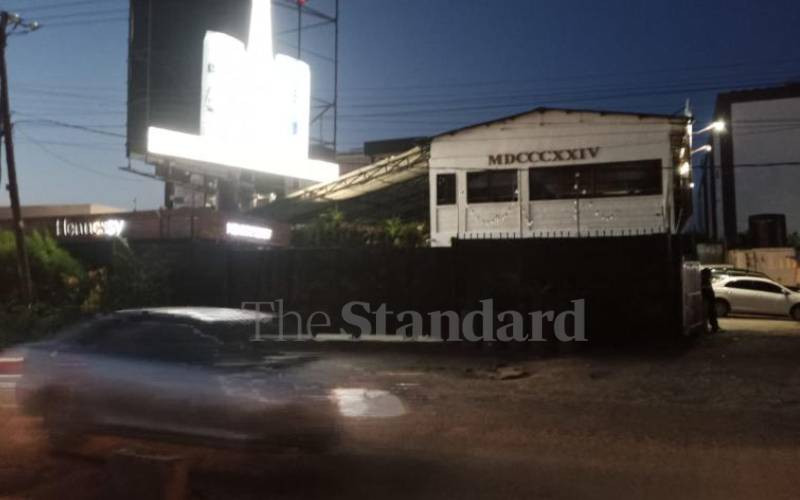 About 40 clubs operating in residential areas in Nairobi will be closed after they failed to reduce noise levels, according to a Nairobi County Government report.
The report says that the county government gave them one week to install soundproofing and/or reduce sound levels to end sound pollution in residential areas.
"As you may be aware, the Nairobi City County Government's Directorate of Environment, Water, and Sanitation is tasked with ensuring that the quality of air with respect to noise in the City of Nairobi is measured and monitored and that interventions that seek to reduce noise pollution are established," says the committee's report obtained by The Standard.
Among those facing closure is Egesa in Embakasi, which is the loudest in the city, playing music at 89.4 decibels. It's followed by Quiver (Thika Road) and Club (Lang'ata), both playing music at 85.5 decibels, respectively.
The report said that Kilimani - once perceived as a high-end estate - had 25 joints that violated the noise levels by playing loud music. They include Red House, Cigars and Booze, City Ranch, Onyx, Gucci Bar, Amazon Park, Cliques, Oaks and Corks and several miraa kiosks.
"No nightclub licenses will be issued or renewed for premises operating within residential areas. Those already issued are hereby cancelled, and the establishments may continue operating as restaurants only," acting County Secretary Jairus Musumba said in a letter to club owners. "Henceforth, nightclub licenses will be issued to premises only within the Central Business District and specified streets in other non-residential areas."
Michael Muthami, the chair of Pubs, Entertainment and Restaurants Association of Kenya (Perak) termed the declarations made by Governor Johnson Sakaja as "roadside declarations," which are meant to destroy the bar and alcohol industry in Kenya.
"The right process was not followed to close down the establishments since we have bodies that are in charge of the sector. In addition, we have been meeting Nairobi's Deputy Governor, James Muchiri, and Sakaja has never attended any of our meetings," Muthami said in a statement, adding that the move will affect 400 clubs in Nairobi.
"This will affect so many people, including permanent and casual labourers who will lose their jobs. It will also affect sex workers. There is no difference between this order and the night curfew."
He also said that 60,000 people employed in the sector are likely to lose their jobs, resulting in a loss of close to Sh22 billion in taxes to the State considering that Nairobi has 12,000 licensed bars or 30 per cent of all the bars in Kenya.
Muthami said the closure of the nightspots would have a ripple effect on the economy, affecting other sectors. "Most of the clubs mentioned have soundproofing and others are inside malls."
Meanwhile, National Authority for Campaign against Alcohol and Drug Abuse (Nacada) has supported the crackdown on noisy bars and nightclubs in residential areas.
"The authority supports the directive from the county government and reiterates its commitment to work with the National Police Service and other stakeholders in ensuring that it is enforced," said Nacada chief executive, Victor Okioma, in a statement.
In November 2018, High Court Judge Justice Chacha Mwita ruled that it was illegal for bars to operate near schools and residential areas.
Related Topics