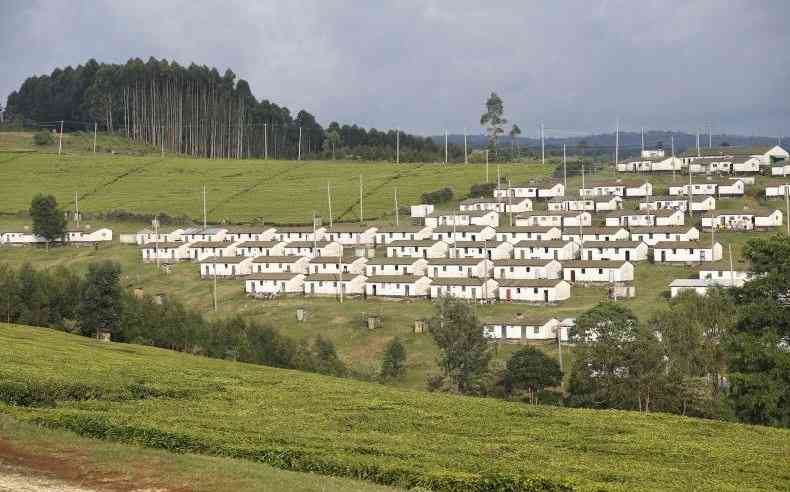 The journey to Kericho started after 9am, leaving a lot of time for a relaxing drive while enjoying the amazing sceneries.
Though all my destinations and stopovers during this trip were amazing and spectacular, Kericho and its hectares of majestic wonder of the famous tea estates, beautiful sceneries, spectacular landscapes, and fresh air, had me completely taken aback. It justifies the saying that Kenya is a land of contrasts.
The geography of this district located on the western escarpment of the Great Rift Valley, has proven very captivating.
I learn from guide Joseph Moturi, that Kericho is home to Kenya's biggest water catchment area – the Mau Forest (covering 273,300 hectares), which was recently faced with immense destruction due to human activities and encroachment.
Mau Forest is home to endemic bird species like Jackson's Francolin, Hartlaub's Turaco and Hunter's Cisticola.
Kericho is also the centre of Kenya's large tea estate industry.
The green carpet-like farmlands are dotted with high-view point spots that allow you to stand still and take in the breathtaking views.
As far as the eye can see, the hilly countryside is bright green with tea plantations.
Kericho is the centre of Kenya's largest tea industry, and to stamp this, the square, a special place found in the town, has been nicknamed "Chai Square".
The square is home to tea stalls that sell different flavours of Kericho teas in a well-defined environment. Some of the largest and oldest tea companies like James Finlay, Unilever Kenya, and Williamson have their base here.
Located in the highlands of the west of the Rift Valley, the town stands at the edge of the Mau Forest. Kericho has a warm temperate climate that makes it an ideal location for agriculture; hence, the large-scale cultivation of tea.
The town is strategical – along Kenya's western tourism circuit with access to Lake Victoria, the Maasai Mara National Reserve, and Ruma National Park.
Another highlight of Kericho's key attraction is a Sikh temple, Africa's largest Gurudwara (Sikh place of worship). The temple is a monument dedicated to the memory of Sant Baba Puran Singh Ji of Kericho for his humble work.
He founded the international charitable organisation of Guru Nanak Nishkam Sewak Jathat, (GNNSJ) a charitable institution that promotes, and upholds the spirit, and practice of selfless service.
The temple is located where the founder of GNNSJ had his residence and workshop (1927-1974). The Gurdwara was completed in 2000. The complex is one of the biggest Gurdwara buildings in Africa. The temple is gazetted as a place of spiritual significance.
Kericho town is established along a busy highway connecting Nyanza and the Western provinces of Nairobi. The town is a major transit point for passengers and cargo to Uganda.
Related Topics