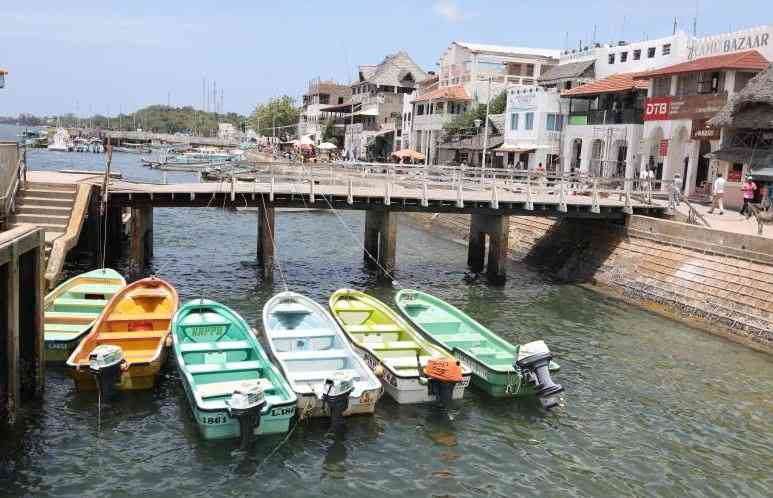 Seeing the narrow streets of Lamu in a picture, one might be forgiven for thinking they might feel claustrophobic.
If you find yourself on the ground, however, the feeling is completely different. It is an immersion into architectural and cultural history. The old and new live side by side. This Unesco World Heritage site is one of the best known, but it is not the only one.
Besides being known for its spectacular natural beauty, and unique wildlife (the great migration included), Kenya also has seven Unesco World Heritage sites, making it second only to South Africa, which has 10.
Four of these sites are natural, and three are cultural sites. The four natural sites are Lamu Old town, Fort Jesus, Sacred Mijikenda Kaya Forests, and Thimlich Ohinga Archeological.
The three natural sites include Mount Kenya National Park, Lake Turkana National Park, and the Kenya Lake System in the Great Rift Valley (Lake Bogoria, Lake Nakuru, and Lake Elementaita).
Other 17 sites were earmarked as a tentative list at the hands of the State Party for consideration for nomination.
If you are an ardent traveller, whether a local or international, part of the experiences and adventures might have been a visit to a World Heritage Site.
Have you ever wondered how these sites end up on the prestigious list of Unesco, and the process to go through to be named so?
The naming is not an automatic occurrence. For starters, the honour of naming a site a World Heritage Site is the noble duty of the United Nations Educational, Scientific, and Cultural Organization (Unesco).
To declare a site a World Heritage Site, Unesco works with a local host organisation (Kenya National Commission for Unesco, known by the acronym KNATCOM). The purpose of this declaration is the purposes of preservation of World Heritage Sites due to their universal value to humanity and the current and future generations.
According to the International Council on Monuments and Sites, a proposed site has to undergo five steps to qualify to be under World Heritage Site.
"A site has to go through these steps to be considered for prestigious recognition after meeting key cultural and natural criteria developed by Unesco for heritage sites," says Dr Evangeline Njoka, Secretary General KNATCOM.
She says her office works closely with the enlisting body to fast-track the process before an official announcement is made after the site qualifies to be enlisted.
The benefits of being recognised as a World Heritage Site create greater awareness that leads to a general rise in the level of protection, and conservation given to heritage properties.
A country may also receive financial assistance, and expert advice from the World Heritage Committee to support activities for the preservation of its sites.
To become a World Heritage Site, there is a process to be followed, starting from nomination for consideration and going through vetting by advisory bodies and the World Heritage Committee.
Related Topics