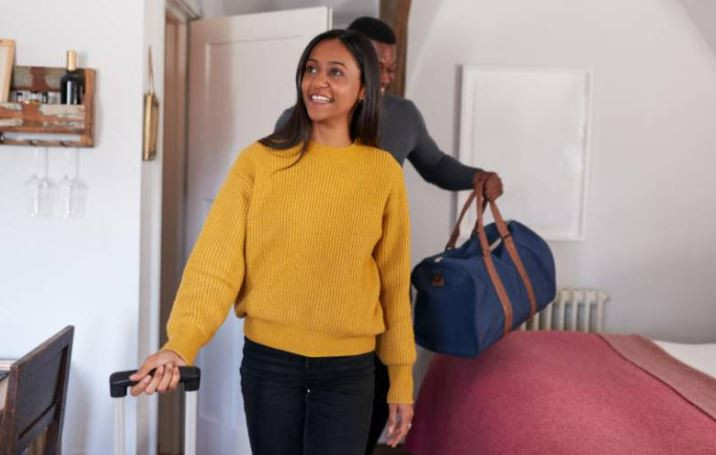 While travel is about letting up, exploring new cultures, and leaving one's comfort zone, a healthy prescription of caution can go a long way towards staying safe.
Never take your security for granted. Common sense dictates that you get aware of your surroundings, be calm, and be quick in decision-making. Foregoing such simple guidelines could lead you to big trouble.
Pickpocketing: Be alert when in crowded spaces, especially popular tourist joints. Avoid peak seasons as this is the time when crimes such as pickpocketing are on a high. Always use good judgment if you find yourself in such a situation.
Clothing: It is advisable to wear clothing with zipped pockets or those that can button up. Better still, use a money belt. Avoid using attractive handbags that may draw attention. Carry your bag close to your heart. Do not put your money or wallet in your jeans' pocket as it can easily be accessed. Be extra cautious in crowded spaces, public transport, and markets.
Be on guard: Be on guard if a stranger suddenly approaches you asking for something. Scan your surroundings first before responding, and secure your phone, bag, and other valuables that you might be carrying. You could lose your valuables to someone grabbing you from behind while paying attention to what the stranger is saying.
Getting lost: Be cautious especially when walking in unfamiliar spaces. Keep your guard on all the time, and listen to your heart and mind. If it feels uncomfortable, get out of that space and try not to panic. Be discreet when using a mobile phone (Google maps) to trace your location.
Outdoor activities: Before you engage in outdoor activities, always research to find out about safety, and security issues. If you are staying at a hotel or resort, discuss this with the management. Also, talk to fellow guests to share experiences. This will help you in planning your outdoor activities.
Use of smartphone: Be careful how you use your mobile device or smartphone in public spaces. If using a smartphone, always have interactive maps and GPS capabilities as opposed to using a map or a guidebook. Checking for places and locations on your smartphone is less obvious than consulting a map or guidebook.
Related Topics