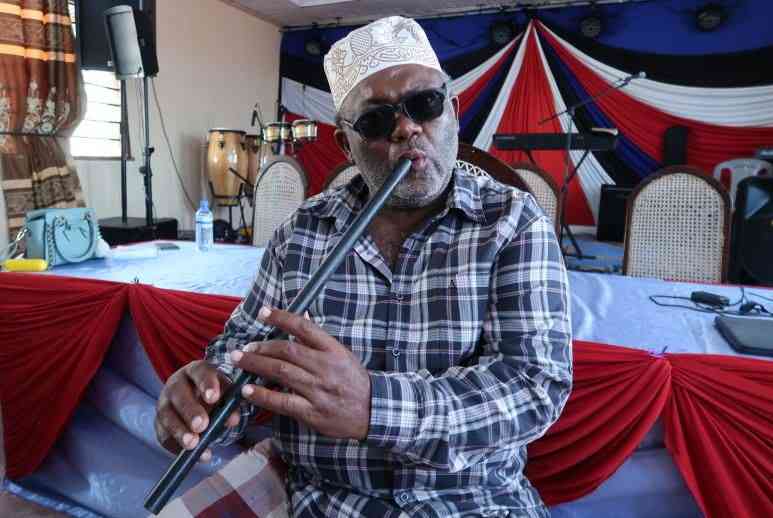 The most famous phrase from Kiswahili has to be 'hakuna matata'. Thanks to the film Lion King, a lot of people in the world who don't speak Kiswahili know what it means.
It has been the go-to African language in films, unofficially recognised as the language of Africa, and many of its words have made it into the English language, such as 'safari', the popular game known as 'jenga'.
"Kiswahili is a language of pleasure. If you want to entice a person commercially, developmentally, and romantically, the best language is Kiswahili," Tourism CS, Najib Balala said last week, during the celebration of the World Kiswahili Language Day.
The language has been getting a lot of attention.
It is among the 10 most widely spoken languages in the world, with around 200 million speakers in the world. In February, The African Union officially adopted it as an official working language and it was the first African language to be recognised by the United Nations.
What was the genesis of this language that has caused such a buzz? It all started on the East African Coast.
"Kiswahili has had literature written about it from as early as the 15th century and before. Actually, in the 12th century, somebody proclaimed that he found people along the East African coast speaking a Bantu language. It is that Bantu language that was Kiswahili, even though the original name then was 'Kingozi'," says Henry Indindi, a Kiswahili expert and lecturer at Laikipia University.
He explains that Arabs referred to it as a language of the coast. The coast is 'sahil' in Arabic, and that is how the name Kiswahili was born.
"Then we had the Arab colonisation where the Sultan of Zanzibar was ruling an entire belt of the coastal strip, with the headquarters in Zanzibar. The other dialects there did not contribute much to the standard Kiswahili (Kiswahili sanifu) that we have today because standard Kiswahili was picked from Zanzibari dialect of Kiunguja," he explains.
"It was that which was used for the standardisation of Kiswahili when Inter-Territorial Language Committee (for Swahili) was formed in 1930."
Indindi explains that there have also been contributions to the language from Kiswahili native speakers who wrote and documented things in Kiswahili.
"We have poets, for instance, Muyaka wa Muhaji, who composed Kiswahili poems early in the 19th century - in 1818 and such early years," he says.
After standardisation, the language grew faster because the schooling system supported it, and religion also supported it. Missionaries who spread Christianity and Islam would do it in Kiswahili, with Ludwig Krapf becoming the first person to translate the New Testament of the Bible to Swahili.
"Then came the era of Tanzanian poet Shaaban Robert, who wrote deeper and simpler poems in Kiswahili. He wrote books and novels within the East African setting but written in Kiswahili, unlike earlier where literature was translated from Arab, French and so forth by the missionaries," he says.
In schools, Kiswahili started being taught in primary schools in 1964 but was not examinable at the national level, and high schools could decide whether to teach it or not, as Dr Hamisi Babusa, a lecturer of Kiswahili and Language Education at Kenyatta University, explains.
"In 1985 it became examinable both in primary and high school, with the advent of the 8-4-4 system," he says.
It made the news when the late President Jomo Kenyatta first addressed the parliament in Kiswahili. In 1969, he made a proposal to have Kiswahili used in parliament, and a constitutional amendment made Kiswahili a language of parliamentary debate in 1974, according to a paper by Nathan Oyori Ogechi. It also became the national language then.
"It was during President Moi's tenure (1978-2002) that the use of Kiswahili in parliament was enhanced when he nominated some MPs who were only able to communicate in Kiswahili but spoke no English (e.g. Hon. Mulu Mutisya, Hon. Kariuki Chotara, Hon. Ezekiel Barng'etuny)," reads the paper.
Ogechi further explains that the influential elite (especially in the Kenyatta government) were sharply opposed to the use of Kiswahili, such as then attorney general, Charles Njonjo.
"Nearly every MP has his own way of speaking Swahili and to use it here would make the House like the Tower of Babel where nobody would understand whatever the other said," Njonjo told Parliament then.
Others such as Swahili speaker, Cabinet minister Robert Matano, lobbied for its recognition. In 2012, with the promulgation of the new constitution, Kiswahili became an official language.
The misconception that Njonjo made, that Kiswahili is an Arabic dialect, is a common one even today, but Swahili scholars are quick to correct it. Sixteen to 20 per cent of the words are borrowed from Arabic, but that does not make it Arabic, according to scholars, and the phenomenon of borrowed words is not unique to Kiswahili.
Other words in it come from Portuguese, Hindi, Persian, German, and in modern times, English. Indindi explains that Kiswahili is a Bantu language, both in structure and in the percentage of the vocabulary.
"No language is complete in itself. Languages depend on each other. English, for instance, has borrowed a lot from other languages. Kiswahili is a Bantu language, both in structure and in most of the vocabulary." he says.
A common concern is that Sheng, a constantly changing mixture of languages based on Kiswahili and with brand new words, spoken by the youth, is corrupting the language, but both Indindi and Dr Babusa say that it is not a threat to the language. It has been spoken since the 1950s, evolving with every generation.
"In sociolinguistics, people use the language according to their communication needs. So when they talk to their fellow youth they use sheng, but when they are in an official setting they use official language," says Dr Babusa.
Today Kiswahili is an official language in Kenya and Tanzania, and now Uganda. It is spoken in the Democratic Republic of Congo, South Sudan, Somalia, the Comoros Islands, Burundi, Rwanda, Northern Zambia, Malawi, and Mozambique, and even in Oman and Yemen in the Middle East.
South Africa's parliament was in June this year lobbied to add Kiswahili to its 11 official languages. It is now being taught in schools.
It is also taught a subject in schools in Botswana, while is Namibia planning to introduce the same.
It is an official working language of the East African Community (EAC); it is a working language of the South African Development Community (SADC)
Dr Babusa says that it is a win for the continent that the African Union has adopted it as a working language.
"People usually unite when they are speaking the same language. So you can imagine if the whole of Africa is speaking the same language, that's unity, and maybe in future, we can become one continent that is very powerful as the United States of Africa. You never know," he says.
Related Topics