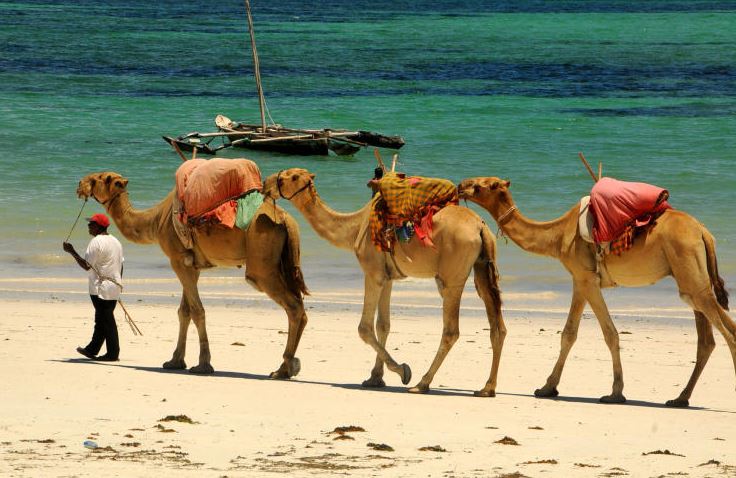 There is no doubt that with the pandemic, global travel will never be the same again. Most countries such as Kenya that heavily rely on tourism to boost their coffers will have to go back to the drawing board and reset their travel itineraries in view of the new reality, including curating new travel experiences.
The global travel and tourism sector has already had to undergo a lot of changes over the last two years, trying to find a way to rise again. But what is undeniable is that, even when a semblance of normality returns (no one knows when), travel will not be the same as pre-pandemic.
We look at five key factors that will affect domestic and global travel in 2022.
Covid passports become key
This conversation has been bubbling for months as governments, international travel bodies and other stakeholders look for a way to harmonise travel once again.
And as trends go, as the numbers of the vaccinated grow, this will likely be the biggest change in the travel sector, whether local or international.
No nation wants to take the flak for a higher infection rate or death toll. Going forward, countries will demand proof of vaccination through what is now termed as the 'Covid Passport'.
Whatever form this 'passport' takes, it will be no different from the Yellow Fever certificate required of travellers within the tropics and without which, a travel visa cannot be issued in a number of foreign missions worldwide.
The Covid certificate will be required in addition to further proof of a negative Covid test result.
According to the International Air Travel Association (IATA), the industry may have lost $95 billion in cash in 2021, not to mention heavier losses a year earlier. Airlines, states IATA, are eager to onboard mobile apps or any other technology that makes proof of vaccination for travellers easier.
Already, governments are setting up barriers to public life for the unvaccinated. While most world governments are not making it illegal not to be vaccinated, getting around everyday life will be come increasingly difficult for the unvaccinated.
Kenya, for instance, has already said people will require proof of vaccination to go into public spaces.
Rise and rise of domestic travel
For decades, leisure travel was seen as the preserve of foreigners. Kenyans complained that hospitality establishments were tailored to cater for this group of travellers and that prices and services were out of reach for them.
Covid-19 happened and shattered those stereotypes. In the past two years, a trend has emerged where locals have patronised high-end establishments, beating the negative perceptions that local tourist destinations are for rich and foreign clientele.
To encourage more domestic travel, the Ministry of Tourism in a 2020 tourism policy brief even mulled at a proposal to give a one-week nationwide holiday for the working population during the August and December school holidays.
Local hoteliers are upbeat about the support from the local market, with Kenyans getting to enjoy experiences they would not have tried in the past such as whale watching and deep-sea fishing in Watamu.
"The support from the domestic market has been fantastic," says Ross Evans, chief executive at Hemingways Group. We hope this continues to grow even as other countries open up for Kenyans to visit and more international tourists can return to Kenya."
Evans says local players in the hospitality and travel market have had to make adjustments to accommodate the locals' purchasing power.
"We have adjusted to suit different preferences in terms of food and beverages and guest experiences and have offered special rates to encourage the domestic market. However, the gap between domestic market rates and international market rates is closing, which shows the strength of the growing Kenyan and African markets," says Evans.
Personalised itineraries take root
Another trend that will gain currency this year will be the curating of personalised travel itineraries.
With Covid-19 raging in many countries, local travel enthusiasts have been avoiding the mass tourism hotspots in favour of more private excursions.
Since the onset of the pandemic, Charity Katago-Kamau, director at Riverwood Communications and a tourism and travel enthusiast, has teamed up with her friends in visiting unique tourism hotspots, a move she says has given her more control in addition to keeping her and her family safe.
She says individualised travel plans will make people feel safer and in control of whom, they expose themselves to.
"The secluded packages are more private and make me feel in control of my travels. I usually choose to stay in a home or a private house with people who know and relate with each other, unlike a hotel where you meet total strangers," she says.
Together with her group, Katago has been to private beach holidays in quieter areas of Watamu and Kilifi as well as upcountry safaris in Nanyuki and Meru.
safari off the beaten path
Social media pages are currently awash with fliers rooting for excursions to the northern part of Kenya that were no go zones before the pandemic.
Every week, tour vans leave the city for the northern circuit that includes a tour of Lake Turkana, the Chalbi Desert, and Lake Paradise in Marsabit.
"Before the pandemic, all we heard was Masai Mara, Amboseli or Tsavo. Now we are showcasing another part of Kenya that many only get to hear of from negative media reports," says Sarah Elema of Chalbi Desert Safaris.
"How many know you can do rock sliding in a place called Ngurunit in Samburu? And how about spending a day with the El Molo, Kenya's smallest tribe? You can also ditch your bed and experience a night in a Gabra manyatta or sleep under the stars. There is more than hunger and insecurity in Northern Kenya."
How foreign travel will bounce back
Despite the then raging Delta variant of the Covid-19, international travel had shown signs of recovery in the second half of 2021.
However, the Omicron variant, first detected in South Africa, put a spanner in the works with countries going back to the drawing board and instituting another round of travel restrictions.
A number of countries in Southern Africa were immediately put on the infamous 'Red List'.
This happened as the countries, known as top safari destinations, were gearing up for increased travel due to the December holidays.
Once again, a rebound in global travel will depend on how nations ramp up their vaccination programmes and suppress the rising cases.
Travellers to and from Kenya, for example, will have to be tech-savvy in order to navigate the labyrinth of health documents contained in various apps, QR codes and online health forms. This will be in addition to the existing health protocols, such as masking up.
Related Topics