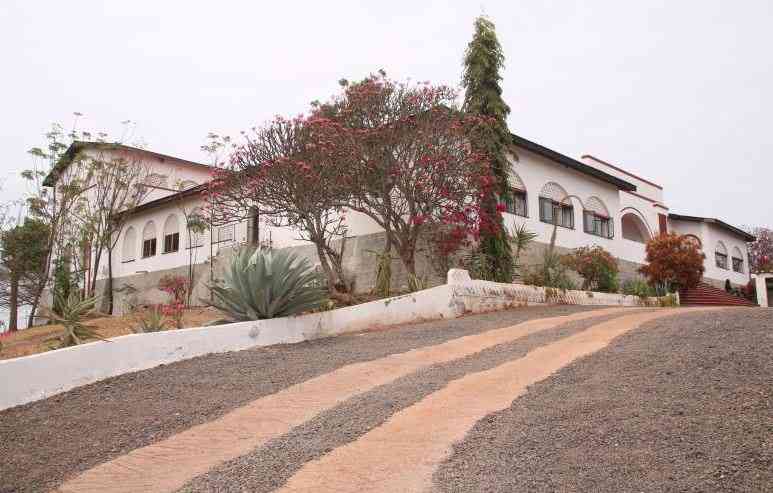 There is myth, folklore, legend, fairy tales, and fables, and then there is reality. You are bound to experience these in your travels, or you will have heard about them in your history lessons.
I was in Taita Taveta on an assignment when my host Joyce Mbataru said would take me deep into the interior of this historically famous county – close to the border with Tanzania.
This is home to the famous Grogan Castle built in the 1930s by Ewart Grogan for "the love of his life", and how he too, trekked from Cape Town in South Africa to Cairo, Egypt to prove to his father-in-law that he was worthy of the hand of his daughter.
Finally, I was done with my assignment, and the next day, a Saturday I woke up at 5.30 am to capture a sunrise (like sunsets, sunrises are therapeutic too).
Soon on the Voi-Mwatete-Olili Highway, designed on a flat landscape, so you drive for kilometres "in a straight line". You must be careful not to over speed to avoid either hitting livestock or wildlife.
Minutes later, we take a detour at Mwatate town and drive through the Mwatate Sisal historical plantations on our way to Kisigau Wildlife Conservancy for a game drive.
We are here to experience fast-hand how the current drought has caused great human-wildlife conflict. We find out that the ongoing drought is causing major conflict between man and animals as each strives to "conquer" the drought in the best way possible.
After two hours of the game drive, we capture elephants in huge numbers, giraffes, zebras, antelopes, buffalos, dik-dik, and a variety of bird species struggling to look for food and water.
Later, we take the Kisigau-Lake Jipe rough road on our way to Grogan Castle.
"Imagine being in a historic early 20th-century Castle right at our destination," I whisper to driver Kwame, who misses a bump, sending us almost hitting the roof of the car. Never distract a driver, I remind myself.
After an hour's drive, suddenly we can see "the castle" on the horizon. It is perched on a hill.
Adjacent to the parking is a magnificent staircase leading to a spectacular fortress-like white building.
I make a swift 360-degree turn, and I am met by the most beautiful panorama that includes Kilimanjaro, Tanzania's Pare, and an overlapping mountain range. At the furthest east corner, is Lake Jipe.
The house has nothing in appearance to show that it is 20th century English building.
We are ushered into a courtyard overlooking a beautiful swimming pool by James Maka, Grogan Castle's general manager. Later, Basil Criticos (the owner of the castle) and his wife Barbara join us, signalling the beginning of a story-telling session that brought alive all the stories about Grogan.
Critocos, who turns out to be an enthusiastic storyteller, is himself an extraordinary person, who left his country many decades ago and fell in love with Kenya, a country he calls "motherland".
The former MP and farmer specifically fell in love with Taveta. He later got ownership of the castle, which he renovated, and turned into a boutique hotel in memory of Grogan, and so that the castle can revive its ancient splendour.
The storytelling session included the story of how in 1900, a 24-year-old Cambridge University Briton, Ewart left Britain for a mission to Africa. Later, he fell in love with a woman, and because his future father-in-law did not think he was man enough for his daughter Gertrude, young Grogan trekked from Cape Town to Cairo to prove he was.
Of course, there are many myths, fairy tales, and folklore about Grogan, some of which include how he traversed Africa on his journeys and encountered wildlife, some of which were vicious, unknown tropical fevers, and many other adventures. He even wrote a diary and a book (a copy is safely protected at the castle's library).
Grogan later married the love of his life, Gertrude, and lived with her for 40 years until her death. He built Gertrude Hospital in her memory.
However, his works and obsession with the construction industry did not end with these two. The energetic Grogan also designed the port of Mombasa, several hotels, and buildings.
Grogan, downtown Nairobi, is also attributed to Grogan. He also owned coffee plantations and was part of establishing the Standard newspaper.
Today, if Grogan were to return to the land of the living, he would be awed by what has become of his "Castle for my queen".
The citadel has been restored from the spirit of the past and is equipped with every modern comfort – air conditioning, WiFi, and a spectacular swimming pool, constructed with great creativity, carved out of a rock with a hill overlooking Africa.
A walk through the rooms of the Castle pushes my imagination, as my mind is transferred to what these rooms might have looked like in the 1930s.
The castle has seven rooms, including a special one that belonged to the late Grogan. All the rooms have their original furniture and have been laid out differently.
As we come to the end of the tour and storytelling session, we get back to the staircase and take several pictures and videos in memory of this visit.
I take one final sweeping view of the desirable location – an unspoilt nature at the foot of the hill that embodies perfect peace, while at the same time having a breath of history cloaked in adventure and splendour.
A few kilometres away from the Grogan Castle is the home to the only cemetery in Africa where the fallen of two enemy nations are buried together, all victims of the First World War – the bloodiest battle between the British and German armies.
Related Topics