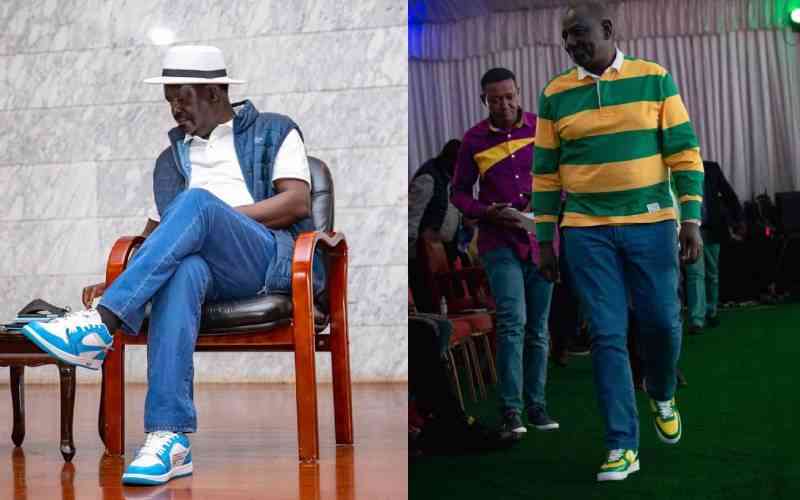 For the two leading presidential candidates, Raila Odinga and William Ruto, the youth vote seems to be their biggest target, if their fashion choices are anything to go by. Polo shirts and trendy sneakers are their go-to fashion choices.
In a meeting with young people from the Mount Kenya region last October, Raila wore a white short-sleeved polo T-shirt, a pair of blue jeans, and a navy-blue puffer jacket. A white fedora hat crowned his attire.
And for his 77th birthday this year, the Azimio party leader had on a pair of black Air Max Nike shoes that he said would help him run faster to win the elections this year.
These are deliberate fashion choices, perhaps to substitute the image of an elderly politician with a fashionable, energetic leader to appeal to youthful voters.
And when the Kenya Kwanza presidential candidate Ruto met with youth groups at the Nyayo Stadium, ahead of his party manifesto launch recently, he stepped out in a long-sleeved yellow and green polo T-shirt paired with green and yellow Nike Dunk low sneakers in his party colours.
It is a political season, and fashion is just another arrow in the quiver of politicians.
As political campaigns enter the home stretch this month, ahead of the August 9 polls, nothing is left to chance as top contenders try to connect with voters.
"Are there enough undecided or independent voters who will simply judge the merits of the candidate based on how they appear?" poses Derek Bbanga, an image consultant. He proceeds to answer his own question: "If yes, then the public image becomes even more crucial."
Recent trackers estimate one in every five registered voters is yet to decide on their presidential candidate of choice.
Bbanga, says clothing is a form of communication and politicians are conscious of the power of their image. Consequently, he explains, politicians have increasingly turned to casual wear to illustrate that they are ordinary folks who wear regular clothes—away from designer suits that are the fare of their business wear.
Raila Odinga leads the Azimio la Umoja One Kenya brigade, with former Justice Minister Martha Karua as his running mate, while William Ruto leads the Kenya Kwanza Alliance, with Mathira MP Rigathi Gachagua as his running mate.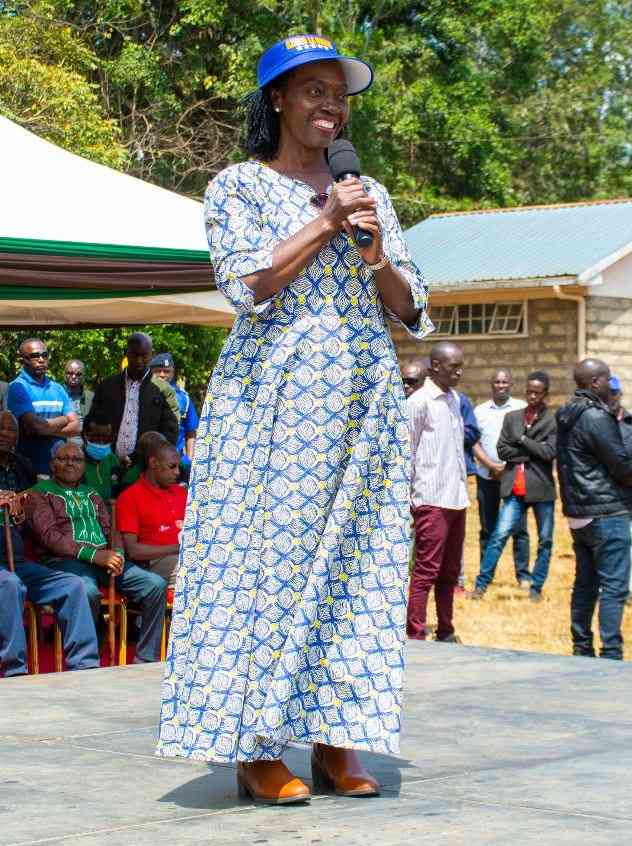 Resplendent in Ankara print dresses, Karua portrays energy and vigour. She is also adept at integrating her regular wear with accessories that emphasise her connection with different groups.
For instance, when Karua campaigned in North Eastern Province counties, which are predominantly Muslim, she covered her head in a hijab, as she did when she was formally endorsed by the caucus of Islamic leaders.
She has been remarkable on the campaign trail with her long, colourful vitenge dresses, cultivating the honorific moniker "mama."
"Her recent media appearances have seen her decked in mostly kaftans and modest dresses which are relatable to many because in her we see our mothers, we see our aunts, we see our favourite Mama Mboga since this is what most will typically wear," offers Winnie Odande, a fashion designer.
Odande explains that Karua's style has been consistent throughout her public life profile. But what's unique now is her ability to fuse the old and the new.
For Achie Otigo, another designer, Karua's fashion is a representation of her journey in politics over the years. "I feel like over the years Martha has been redefining what leadership is to her and with that comes the need to have a closet that mirrors her state of mind. Her current vitenges are cut to give a "First Lady" vibe and we are here for it," adds Otigo.
Maryne Keseri of Afrikeseri Collections, who revamped Ruto's wardrobe, says the goal is to help him stand out in a crowd. Plain vitenge shirts are amazing but they are common and unlikely to leave a mark, she says.
Then there is Roots Party's George Wajackoyah in durags and rugged jeans.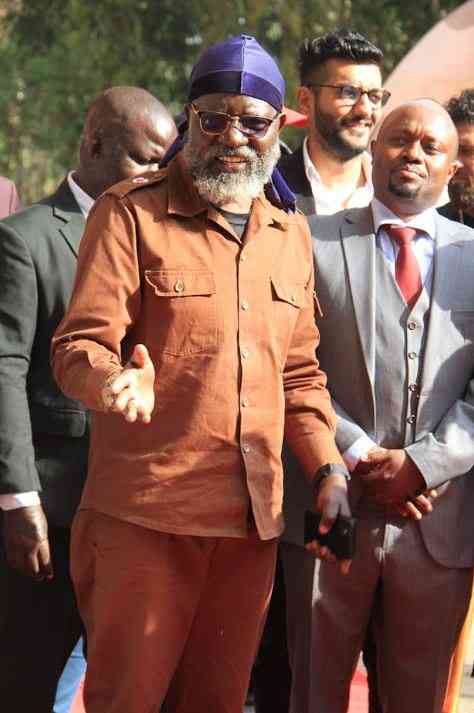 An estimated 75 per cent of Kenya's population is under the age of 35 and a good chunk of them will be eligible to vote in next month's polls.
However, Odande argues that switching to casual with the sole purpose of appealing to the youth is unwise and an obvious lack of strategy.
"We know who they (the politicians) are and how they carry themselves on a day-to-day basis. An overnight shift doesn't change the facts. They need to come as they are," says Odande.
What both Odande and Otigo agree with is that politicians dressing in locally made products is a boon for the textile and fashion industry.
Related Topics