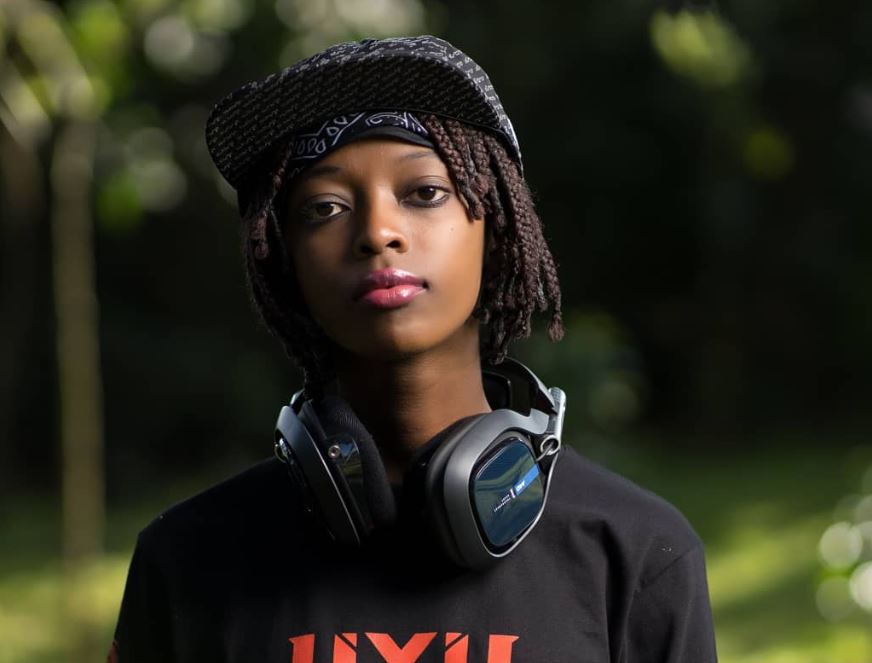 Her life is all about Esports. Currently signed to UYU, a sports organisation in North America, this 23-year-old gamer and content creator is making real cash and enjoying life while at it.
And well, as much as gaming has always been her passion since she was small, Sylvia Gathoni aka Queen Arrow describes gaming as a form of escapism. She is happy the game has evolved, with more people now venturing and understanding Esports.
Even though the Tekken 7 specialist has done gaming for as long as she can recall, Queen Arrow started her professional Esports career in 2017. She says it has been a thrilling journey.
"I did not set out to be a professional Esports athlete. I started playing professionally, because I thought it was fun. The fact that I came in fourth place at my first ever tournament gave me the drive to continue competing at the highest levels," she says.
Queen Arrow's first tournament was Mortal Kombat at the East Africa Gaming Convention, where she competed against a more experienced player and her coming in fourth gave her a good milestone. It was just the beginning of her journey, a good take-off that solidified her name as one of the promising gamers in the region. Soon, she transitioned from playing Mortal Kombat to her current specialty, Tekken.
That transition was difficult because Mortal Kombat is a 2D game and Tekken, 3D. Tekken is complex and technical. She had to learn proper fundamental Tekken, which entails movement, punishment, character knowledge and frame data. Tekken is a game that rewards legacy gameplay, meaning those who have played earlier iterations of the game will have an easier time at it.
"It was frustrating, and at some point, I felt like I did not know what I was doing. Eventually, I started to concentrate and get solidified. Playing catch-up was also frustrating as the more experienced players were gaining more from the constant practice. Despite the challenges, playing Tekken is something that has redefined my Esports career," says Queen Arrow.
The gamer had to source game knowledge from YouTube videos of more experienced players. This is because Tekken does not have a tutorial mode.
The term addiction has always been related to gaming, something Queen Arrow terms disingenuous, saying, "Are we going to tell people to stop working in the name of preventing addiction?"
View this post on Instagram
In mitigating the issue of addiction she says it is all about one prioritising what is important to them.
"As a law student and a gamer, I try to achieve a good balance by planning well. I always remind myself of the magnitude of the sacrifice my parents made to put me through school and also what it has taken me to reach where I am. That keeps me focused," says Queen Arrow.
"The truth is that inclusivity and diversity of women is ailing the industry. Gaming is a male-dominated space. However, something can be done to ensure a safe space for women and other minorities interested in pursuing this field. Women have gone through harassment and sexism. I think it is time we start asking the dominant demographic what they are doing to prevent these incidences," she says.
In every profession, there is a breaking point. Queen Arrow cites two instances where she questioned her career. The first instance was the Tekken learning phase.
"During tournaments, when you force yourself to go for practice and reexamine where you went wrong during a match, it forces you to confront your insecurities and shortcomings as a player, and doing that takes courage."
The second was a sexual harassment experience in 2021, an experience she terms painful as it made her feel like an outsider.
"It was something that had been going on for a while, and it made me question why I was there," she says.
Apart from physical encounters, the athlete says that most trolling and online harassment happen to those in first shooter games because it is something that has been normalised, but needs to be looked into.
She adds there's more to gaming than just sitting down and playing. "At the end of the day, as much as I am playing video games professionally, I still need to treat my body and mind as a temple. It is easier said than done."
Queen Arrow was listed under Forbes Africa 30 under 30 Class of 2022, terming the blessing an affirmation of Esports acknowledgement. She was the first female Esports athlete in Kenya to debut on the list, and she received plenty of what she terms genuine love and engaging following.
"It is a huge honour, especially for something as competitive as Forbes," says Queen Arrow.
Related Topics