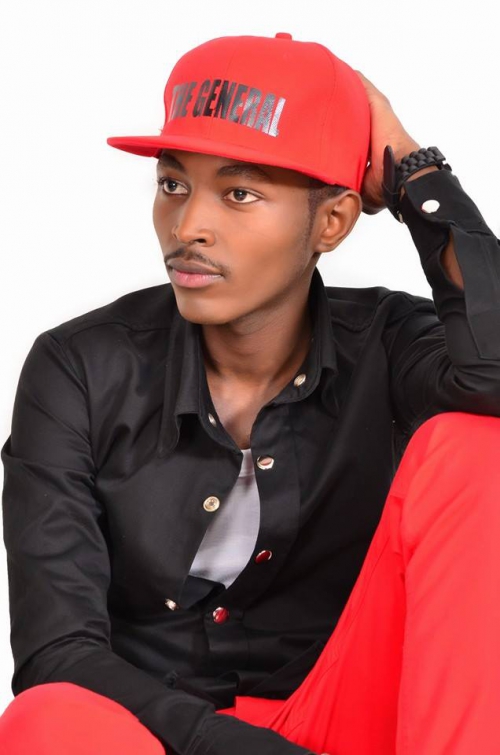 Not quite the kid, Hopekid has conquered so much
By Sheila Kimani (@sheilakimm)
Often, dreams are a reflection of one's reality; no wonder his hit song "Like a Dream" narrated just how much his life had been like! Having discovered his passion for music back in primary school, Simon Peter a.k.a Hopekid started off writing music as he didn't have enough capital to sustain his passion little did he know that this would steer him to become an award winning artiste.
Born and raised in Kayole, Hopekid was the last born ultimately becoming the 'kid' within the family. He attended Dawabu Primary school in Kayole where he started song writing and presenting to his fellow school mates. Seeing as he was quite talented in regards to music at a tender age, parents and friends encouraged him to keep pursuing his passions. It was during this time that he met "Span One" a producer from back in the day who offered to make him beats for his first music "JC Alitenda".
His secondary school life at Race Course also unleashed his creative side as he took part in drama festivals with mashairi and kept his love for music going strong. He then went ahead to Buruburu Institute of Fine Arts where he polished his fashion and designing skills. From then on, he purposed to make and customize his own outfits when he became a big musical brand.
Initially starting out with Gospel Hip hop, then going on to do Zouk music, Hopekid was trying to find him footing in the Kenyan music scene when he met Mr. Googz from the famous hit "Wasee tumetoka Githurai".
Thanks to his experience, Mr. Googz mentored Hopekid into making dancehall music even teaching him the Jamaican Patois language. This came in handy as Hopekid delved into music making hits like "Holiday" "Delilah" and recently "Smile" in which he featured fellow artiste "Benachi".
With self made unique and fashionable outfits as part of his branding, Hopekid insists that besides being a hit maker, he is quite the fashion designer and hardly will you ever find him wearing foreign brands. "Foreign brands could do without local customers, but local fashion brands need the locals to thrive. That's why I always keep my style fresh and local." Hopekid affirmed.
Having been nominated in the "Groove Male artiste of the year" category and with so much more to look forward to, Hopekid is an inspiration to many upcoming artistes thus becoming our MCM today.
Related Topics