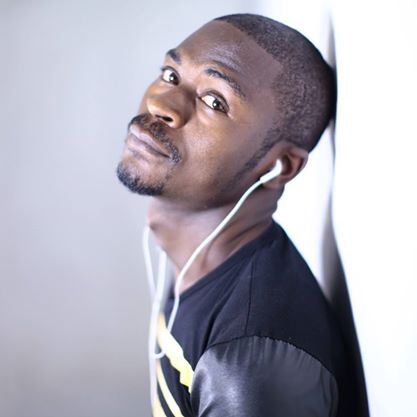 By Sheila Kimani (@sheilakimm)
Quite the laid-back gospel artiste, Benson Ongachi a.k.a Benachi made his mark in the Kenyan gospel industry owing to his 'Mwanake' collabo with the late Kaberere who was his spiritual mentor. Rarely was he ever caught up in the industry drama, until recently when he had to come out and clear his name in regards to his friendship with singer 'Akothee'.
Raised in Makongeni estate, Benachi attended St John's Primary school then attended Butere High School as his family relocated to Butere in Western Kenya. In school he was a musical genius, and got to work as a percussionist for most of the school's functions.
"Percussions were my first love. If I had not been a musician, I would probably be a music producer." Benachi told SDE.
Fortunately two other boys; Eliud and Anto and from his High School shared in his musical vision and together they formed the 'Gospel Brothers' musical trio which went ahead to record an album.
Sadly, while their music was popular in Western Kenya, it hardly made it to the mainstream Nairobi market as they lacked funds to spread their music. This led to the breakup of the trio, forcing Benachi to keep trying out music on his own.
Life in the countryside was proving to be difficult so Benachi moved to Nairobi as he sought to find his footing in the gospel industry. It was during this time that he recorded his first single "Hutoniacha" with assistance from well wishers, then went on to record "Dawa".
Fortunately, he met Kaberere within the gospel circles and together, they worked on "Mwanake" which sprung Benachi to the limelight. Sadly Kaberere passed on leaving the mantle to Benachi who recently won a Groove Award.
He recently worked with Hopekid on their new song "Smile" which they currently promoting.
"I worked hard to get where I am musically, but I also realized that when you are at the top, more eyes get focused on you. That Akothee story was simply out to tarnish my brand and I have learnt lessons from it." Benachi said.
"However I would advice artistes trying to make it in the industry to put in work and stay patient because when it's your time, no one will stop you." He added.
With a major award to his name, and having conquered odds to get where he is at today, Benachi is one to look out for, making him our MCM.
Related Topics