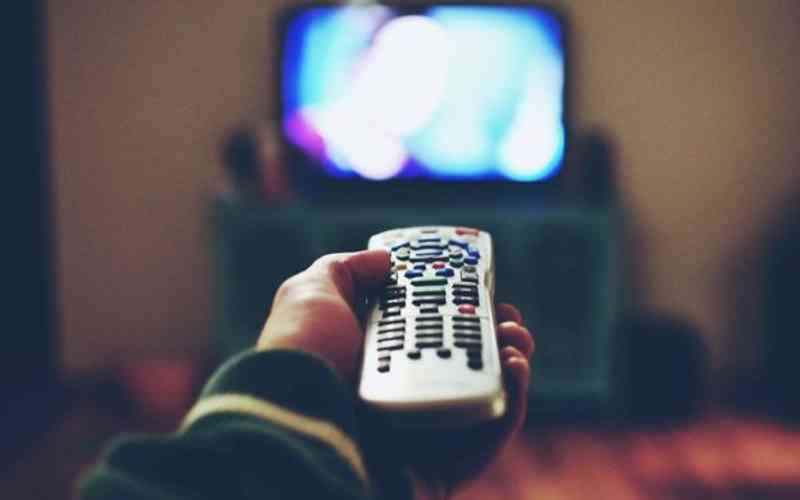 2022 has been a good year for the Kenyan film industry, with a number of standout acts. There has been an increase of Kenyan films on streaming platforms and independent films making news. We narrowed down five films to put on your watching list.
Click Click Bang
This film by Philit Productions will take you on a thrilling ride. The film is supposedly based on the life of Abel Mutua's childhood friend who had a promising career in football but turned to a life of crime instead.
In the film Kev, a super talented footballer's dream comes crashing down, he is left with no choice but to join the criminal world. In the process of trying to win the battle, he loses the war. It also delves into the sensitive matter of police and their links to the criminal world.
The makers disclosed that more than 2,500 people had paid Sh1,000 each to watch the movie on its release days between July 15 to 17.
The cast includes Jacky Vike, Dennis Mugo (OJ), Basil Mungai, Nyakundi Isaboke, Shigwan Shiku, Idah Alisha and Amina Hussein.
Kamptupe
Released on July 22, this is rapper King Kaka's debut film, which he wrote, directed and released under Kaka Empire Films.
The picture tells the story of a government worker who is robbed of his laptop after entering the wrong neighborhood to relocate a relative.
The laptop has sensitive information which in the wrong hands would leave the country in shambles. The twists and turns in this movie will have you on the edge of your seat.
The star-studded cast includes Jimmi Gathu, Stanley Obienji, Kelvin Musili, Femi One and Joyce Maina. It is voiced by Jeff Koinange.
Country Queen
This Netflix family drama series is the first Netflix series to be produced in Kenya. Produced by Kamau Wandun'gu the series is Shot in English, Swahili and a mix of other local languages, Country Queen centers on the character of Akisa Musyoka, an ambitious Nairobi event planner who returns to her village, where she confronts her past and a mining company that threatens to destroy her home.
The film explores the themes of corruption, urban-rural disparity and women's role in society.
The six-part series features Melissa Kiplagat, Melvin Alusa, Blessing Lung'aho, Nini Wacera, Mumbi Kaigwa, Muthoni Gathecha, Sheila Munyiva, Brian Kisau, Nyokabi Macharia, Joel Otukho, Eddy Kimani and more.
Bangarang
The film is inspired by true events of the post-election violence in Kisumu Kenya that led to the death of the six-month-old Baby Pendo.
Otile, a poor boda boda rider is jobless ten years after graduating with a second-class honours degree in automotive engineering. When election violence erupts after disputed Kenyan presidential elections, Otile leads other rioters in the streets of Kisumu.
To him, this is the only opportunity he can vent his anger against the government's bad leadership, which he blames for his joblessness. One of those days as he is on the streets, anti-riot police give chase, and Otile finds himself in Dan's house. The police trace him there and beat everyone in the house including Dan's six-month-old child, Baby Joy, who dies. Otile goes into exile, afraid of being falsely implicated by the police for Baby Joy's death.
Robbie Odongo the director talked about why he wanted to make this movie saying, "I was working at Aga Khan hospital where Baby Pendo was brought after the incident. She was taken to the ICU ward and when I came back to work the following day, she had passed on. That hurt me. It was unimaginable how an innocent life had been taken simply because of post-election violence."
Poacher
Poacher is a short film directed by Tom Whitworth. The film received wide international attention after its release on Netflix. It also became the first ever Kenyan film to be released via Netflix.
Poacher tells the story of a desperate farmer who runs into trouble after stealing a stash of blood ivory from a gang of international terrorists. It was filmed over six days in the Tsavo West National Park and highlights the plight that goes on trying to protect our wildlife.
The show won an Award for Best Short Film at the 8th Kalasha TV and Film Awards. The cast includes Brian Ogola, Davina Leonard, Lenny Juma, Shiviske Shivisi and Olwenya Maina.
Related Topics