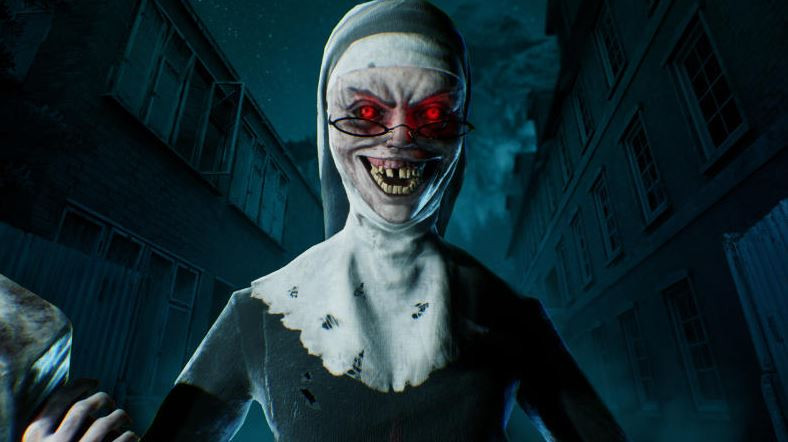 It is not yet Halloween but how about we set that mood as early as now? Sometimes we all like letting our dark side out and there is no better way to get scared than immersing yourself in horror games.
This particular gene is filled with terror and suspense that not only has your anxiety hit the roof with dark ominous gameplay but also with an immersive story that keeps you on the edge of your seat.
As graphic technology continues to improve, so too does the potential for ever-more terrifying gaming experiences. Many games will scare you off and if this is your genre, some 2022 must-play horror gaming experiences are here for you.
Evil Nun: The Broken Mask
As the title suggests, Sister Madeline is an evil nun in this horror game designed with puzzles, scenes and graphics that will for sure get your blood boiling. Sister Madeline, a hammer-wielding nun punishes children and therefore you need to escape from her school soonest possible. This happens in a religious summer camp that promises to be the ideal place to make friends and spend the summer, but as soon as you arrive there, you realise it is a hoax. You are locked in a dilapidated school guarded by an evil nun. You will have to solve all kinds of puzzles to complete the game and put an end to this nightmare.
Ravenous Devils
This is a horror cooking simulator where the secret ingredient is a crime. In this scenario, you get to manage a tailor shop and a corpse-cooking business in the city. All you have to do is manage the tailor shop, wait for the arrival of clients looking for new suits and dresses, kill them when the moment is right, and throw them down the trap door, leading to the kitchen. You ultimately steal their outfits before making a buffet of their bodies.
MADiSON
This is a first-person psychological horror game, featuring disturbing gameplay and an unsettling and compelling narrative. The storyline follows Luca, who wakes up locked in a dark room, with his hands covered in blood. You get to endure the brute torture of MADiSON, a demon that has forced him to continue a gory ritual started decades ago, making him commit abominable acts. Here you ought to exercise utter caution so you do not raise unnecessary attention.
Martha is Dead
This first-person psychological thriller, set in 1944 Italy, has been described as a deeply disturbing video game and not for everyone. The game blurs the lines between reality, superstition and the tragedy of war. As conflict intensifies between German and Allied forces, the desecrated body of a woman is found drowned… Martha. She is dead, and her twin sister Giulia, the young daughter of a German soldier, must alone deal with the acute trauma of loss and the fallout from her murder. The hunt for the truth is shrouded by mysterious folklore and the extreme horror of war that draws ever close but she chooses to find out the truth nevertheless.
Scorn
This is an atmospheric first-person horror adventure game set to be released next month. The game is designed around the idea of "being thrown into the world". You are isolated and lost inside this dream-like world. You get to control a humanoid, in this alien field with odd creatures and living techno-organic structures composed of machines, flesh, and bones.
The Quarry
This game stems from a summer camp where a party quickly turns for the worst. A bunch of teenagers having fun are attacked by blood-drenched locals which turns into a life-or-death situation. Played from the third-person perspective, you get to control the teenagers as you fight. Your decisions decide whether they live or die. Although the game lasts about 10 hours, the early deaths of certain characters may shorten it.
The Callisto Protocol
This game will be officially available and is a survival horror game. The game is narrative-driven and follows Jacob Lee, a victim of fate thrown into a maximum-security penitentiary located on Jupiter's moon, Callisto. Other inmates transform into monstrous creatures throwing the prison into chaos. To survive, you must battle your way to safety, while uncovering the dark and disturbing secrets buried beneath the surface of Callisto.
Related Topics