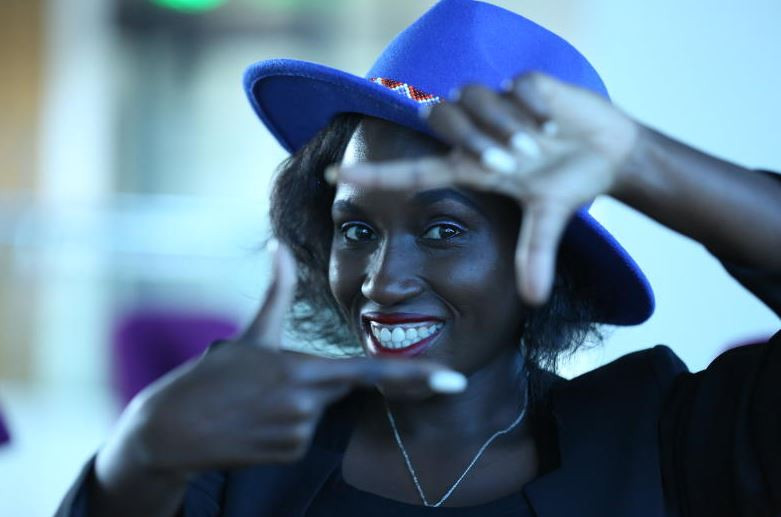 You may notice that there are more popular Kenyan faces on your screen each time you turn on a video subscription service.
Or you constantly come across headlines about Kenyan actors and producers thriving in their craft, even gaining an international fan base, recognition, and going to the next level.
Like when Sarah Hassan joined the New York Film Academy in 2016 to perfect her craft. Since then, she has continued in her streak of awards including multiple Kalasha Award wins (Best TV Host-2014, Best actress-2019 and 2021, Best Film-2020 and 2021, Best Actress in a series- 2021), and an Africa Magic Viewers Choice Award for Best Film in 2019.
"She started acting at the age of five and became a household name when she played popular girl, Tanya in Citizen TV's long-running high school drama Tahidi High, a debut role that earned her an award for Best Actress at the CHAT Awards twice in 2010 and 2011. Since then she has starred in numerous TV shows and films produced a number of films as well as hosted various TV shows," Hassan's biography reads on her official website.
The glowing description of her career adds that through her company Alfajiri Productions, Hassan stepped more actively behind the camera.
"She produced the short film, The Company you Keep, the romantic comedy Plan B that has now garnered over 4.5 million organic views on Youtube, the short film Reflections, as well as the East African/West African Family Comedy-Drama, Just In Time that now streaming worldwide on Netflix. She also served as lead producer for the Kenyan Thriller 40 Sticks that is now streaming on Netflix and earned eight awards at the Kalasha Awards."
And before Hassan's resounding success, Lupita Nyong'o had already shown aspiring creatives that every dream is valid, and that there is indeed a promising career in the film industry.
She was under a massive spotlight when she won an Oscar award for her role as Patsy in the biographical period drama 12 Years a Slave in 2013.
In a 2014 interview, the starlet revealed that it had always been her dream to pursue acting - having been inspired by film growing up.
"What I wanted more than anything was to make believe for a living. When I watched The Colour Purple and watched Oprah and Whoopi Goldberg, a seed was planted in my heart to become an actor, but I dared not water it in public."
Now, she is ruling the big screens with an impressive portfolio of work under her belt, and her charismatic personality to boot.
From the Sci-Fi Star Wars films to the Black Panther Action films and even the Horror Film US, the Kenyan actress has demonstrated her undeniable talent and range.
The film industry in Africa is one we should have our eyes on, as it is set to grow exponentially.
Already labelled "a booming industry" in a report by UNESCO, it promises fulfilling careers for creatives, such as directors, producers, actors, technicians, writers, designers, and make-up artistes.
The industry can be looked at as a ray of hope or a silver lining of sorts, a promise that creators in Kenya and Africa can rake in monies as big as their international counterparts.
We are talking about the likes of Tyler Perry, who is now worth $1billion (Sh119 billion), according to Forbes. Or even Steve Spielberg, whose net worth Business Insider places at $3.7 billion (Sh440 billion).
The UNESCO report, The Africa Film Industry: Trends, Challenges and Opportunities for Growth notes that the Kenyan film industry directly employed over 129,000 people in 2019.
It adds that Kenya's film history can be traced back to the 1930s and that the country has built its reputation as a popular destination for foreign producers due to its beautiful scenery and landscapes.
"Due to the proliferation of training opportunities and the decrease in equipment costs, Kenya has experienced an explosion in small production houses which produce content for local TV, advertising, and the video market," the report states.
It adds that Kenya has distinguished itself as a centre for excellence in documentary filmmaking in Africa.
The 2021 report notes that multiple Kenyan productions have received international recognition and praise over the years. These include Softie, produced by Toni Kamau's We Are Not The Machine production house.
"The film premiered at the Sundance Film Festival 21 and won several international awards, including the World Cinema Documentary Special Jury Award for Editing and the Best Documentary Award at Durban International Film Festival (DIFF) 2020."
The study lists several productions including The Letter and I am Samuel as having attracted international praise.
This year, the popular Kenyan actor and creative director Abel Mutua made headlines when he made millions of shillings off a 24-hour screening of his new film Click Click Bang.
"For this weekend alone that figure is very accurate because everyone paid Sh1000 as entrance fee. So Sh2.5 million already is in the bag," Mutua said in a July interview, noting that 2,500 people attended the screening that happened over two days.
Related Topics