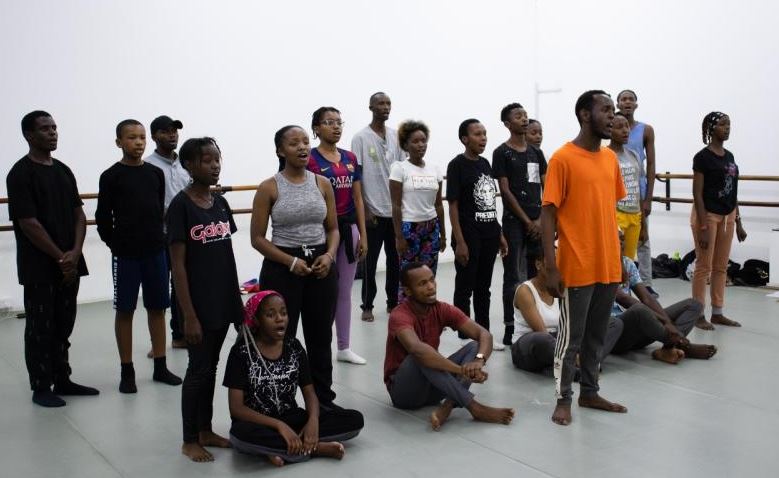 The months of April and May have been some of the busiest in the local theatre secen in the last two years.
Today, highly anticipated, and watched, play 'I Will Marry When I Want' comes to an end today at the Kenya National Theatre. The Kikuyu version is known as 'Ngaahika Ndeenda'.
The play by the Nairobi Performing Arts Studio, is one of those affected by Covid-19 restrictions, finally being staged nearly two years later than initially planned.
"By the time pandemic struck, rehearsals were on and we had to put everything on hold," Nash Stuart, Nairobi Performing Arts studio director.
The Ngugi wa Thiong'o and Ngugi wa Mirii written play is one of this year's biggest shows so far. The play has been performed in both English and Kikuyu. It also included special performances for schools at a reduced ticket price, which with the producer and director Stuart Nash said were aimed at making it accessible to students. He says the reception has been incredible.
"The reason we have a lot of students coming in is because plays are written to be seen," he said.
Before the show went live in mid may, Nash said it was exciting to be directing a play by such an iconic Kenyan writer. Something that was made even more impressive when the staging of the play got a nod from Ngugi wa Thiong'o himself. Something the cast and crew are in awe of.
The play features an impressive cast of big names like Nice Githinji, Mwaura Bilal, Martin Githinji, Angel Waruinge and Martin Kigondu, among others.
Other plays
Apart from 'I Will Marry When I Want', the theatre scene has been busy, and the plays coming up mean June will also see quite some action.
The ending week saw another show wrap up at the Kenya National Theatre, 'The Dying Need No Shoes' came to an end on Wednesday after a six-day run. It was written by Fred Mbogo and directed by Alacoque Ntome.
Heartstrings Kenya takes to the stage this week with a rib-cracking comedy, 'Who is Your Mother', this week at the Alliance Francaise, Nairobi. The play will run from Thursday June 2 to Sunday June 7. This week will also see the Christine Yohannes written and directed 'No More No Less' staged at the Kenya National Theatre.
Related Topics