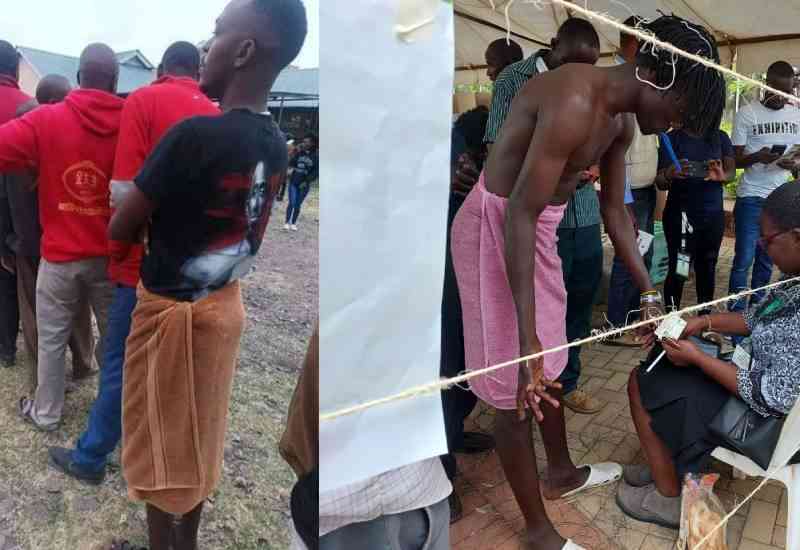 From celebrities to everyday people, there has been the return of the inked finger selfies, which are popular during this season.
Further, there have been funny moments making their rounds online, including a man pictured reportedly queuing in a towel and another 'helping' his wife to vote.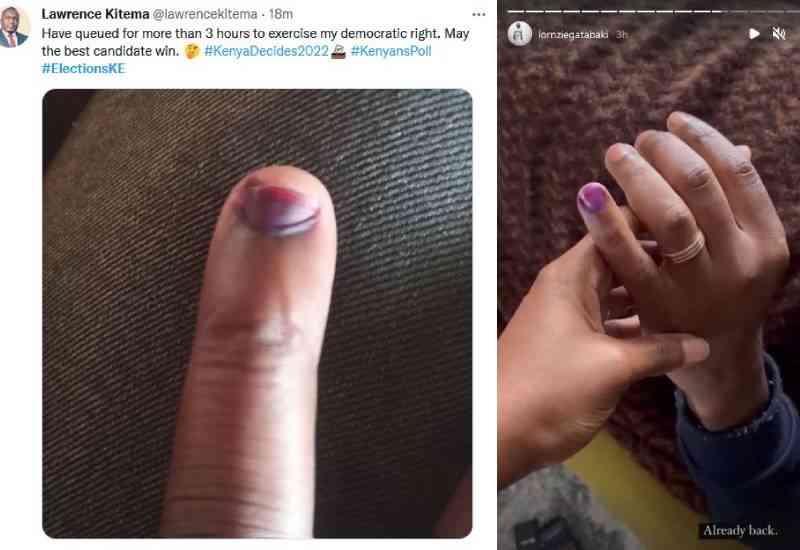 Kenyans have not been shy in discussing all the day's theatrics on Facebook, Twitter and Instagram. The hashtag ElectionsKe has been at the top of the trending list all morning.
"Let us do this," popular social media personality Anerlisa Muigai wrote on Instagram adding, "May we have a peaceful election."
The celebrated Tanzanian musician Ali Kiba also had a special message for Kenyans, urging them to stick together and remain calm during the process.
"Dear Kenyans, as you exercise your democratic right of voting in the general elections, I pray peace and unity prevails! Allah bless the Great Republic of Kenya," Kiba wrote to his 700, 000 Twitter followers.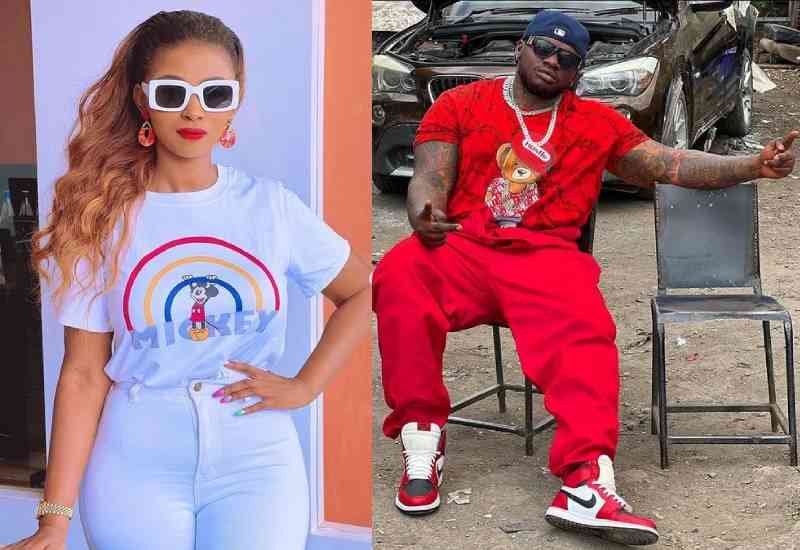 Lornzie Muchemi, who is a part of the popular YouTube channel 'Over 25', posted the inked finger selfie onto her Instagram stories in the mid-morning, writing, "Already Back."
The renowned live fusion trio H_art The Band also sent out a message of peace through their social media.
"Vote Wisely, stay peaceful," the band wrote in a message on their official Instagram page.
And before then, the rapper Khaligraph Jones also talked about the major event taking place in the country.
He uploaded a picture of himself and captioned it; "Niko kwa garage napiga showbiz. Remember to vote wisely tomorrow and maintain peace regardless of the outcome. Stay blessed."
By the afternoon of August 9, the hashtag #Electionske was used in over a thousand tweets. #Mypresident was also at the top of the list, with over 40,000 tweets.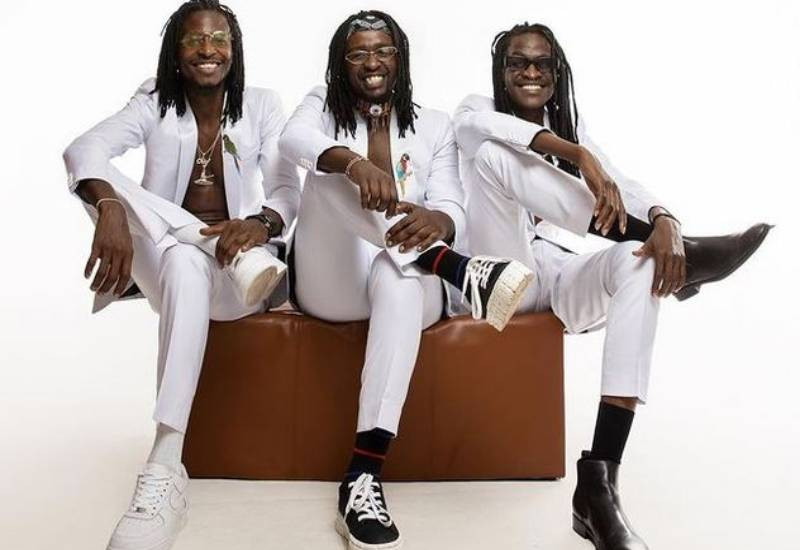 Social media was lit up by images related to the elections, and many Kenyans took to the platforms to urge each other to vote. Queues, inked finger selfies and party colours filled up Twitter and Facebook timelines.
"Unlike the conventional practice where people would wake up in the morning and queue for a chance to vote, the current generation doesn't find any significant value in voting. Change can't come if you and I do not Act! Let's vote in peace," tweeted one Indeje Innocent.
"Choose peace," a Twitter user going by Miroro wrote.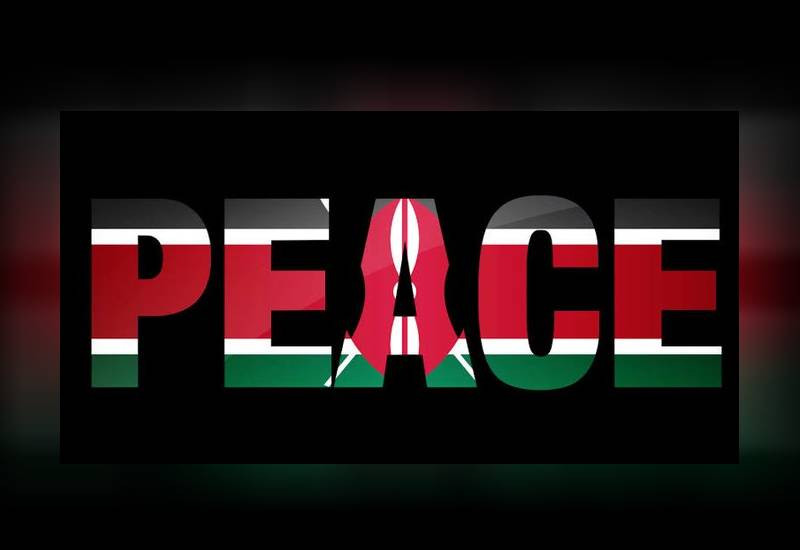 A voter who comically showed up to a polling station in Kisumu wrapped only in a towel told Standard Digital that he was in a rush, hence the hilarious get-up.
"Nilikuwa karibu kuoga nikapigiwa simu, nikatoka mbio," the man explained, a toothbrush in his mouth.
The hashtag #Towel was also a top one on Twitter, following the stunt.
Related Topics