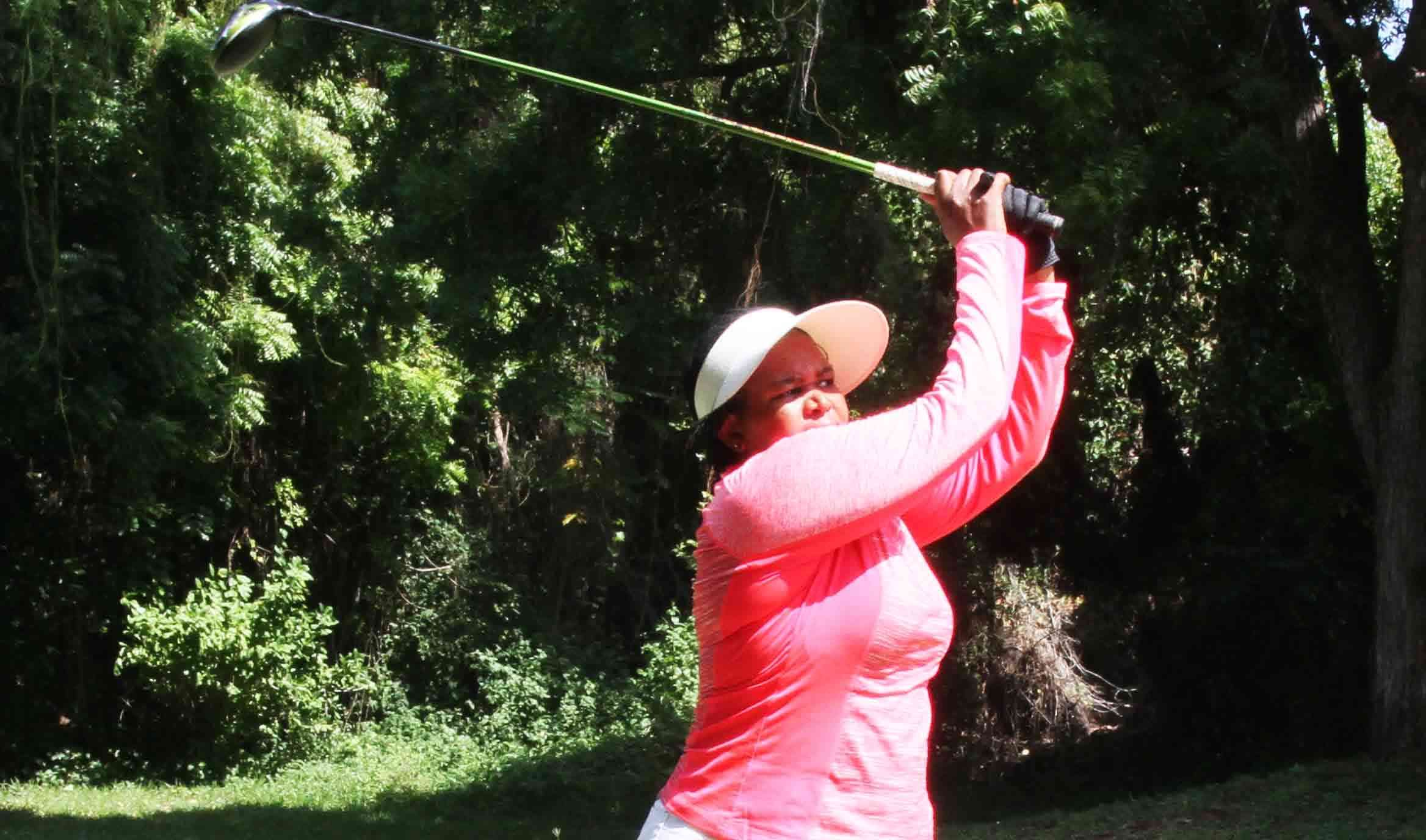 Mary Mariga utilized her home course skills to emerge the overall winner of the 2023 Kenya Pipeline Golf tournament played at the par 71 Nyali Golf and Country Club course in Mombasa County on Saturday.
The Club's Lady Captain playing off handicap 18 carded an excellent 42 stable ford points to claim the day's lead beating a team of 168 golfers in the day long tournament sponsored by Kenya Pipeline Company.
"I just played well today and emerged the winner. The course is in good condition, playing well and it was in fact my day,"said Mariga.
Handicap 23 Sam Muraya carded 41 points to win the Men's prize while Inayet Kudrati playing off handicap 23 was the Men runners up on 39 points and Veteran handicap 4 William Kaguta returned a two over par 74 gross to win the Best gross prize.
The Club's immediate Lady Captain Annmarie De-Jong playing off handicap 31 was the Lady winner on a count back score of 38 points.
Paul Macharia playing off handicap 29 went home smiling with the Best senior prize after returning 40 points while the same prize for the Junior was won by handicap 32 Tonny Gachau who had a score of 35 points.
The staff winner on 48 points was won by handicap 54 Diana Nthiwa while handicap 33 Joseph Lutta on 41 points and handicap 47 Navinder Kaur with 35 points were the Best handicapper men and lady winners respectively.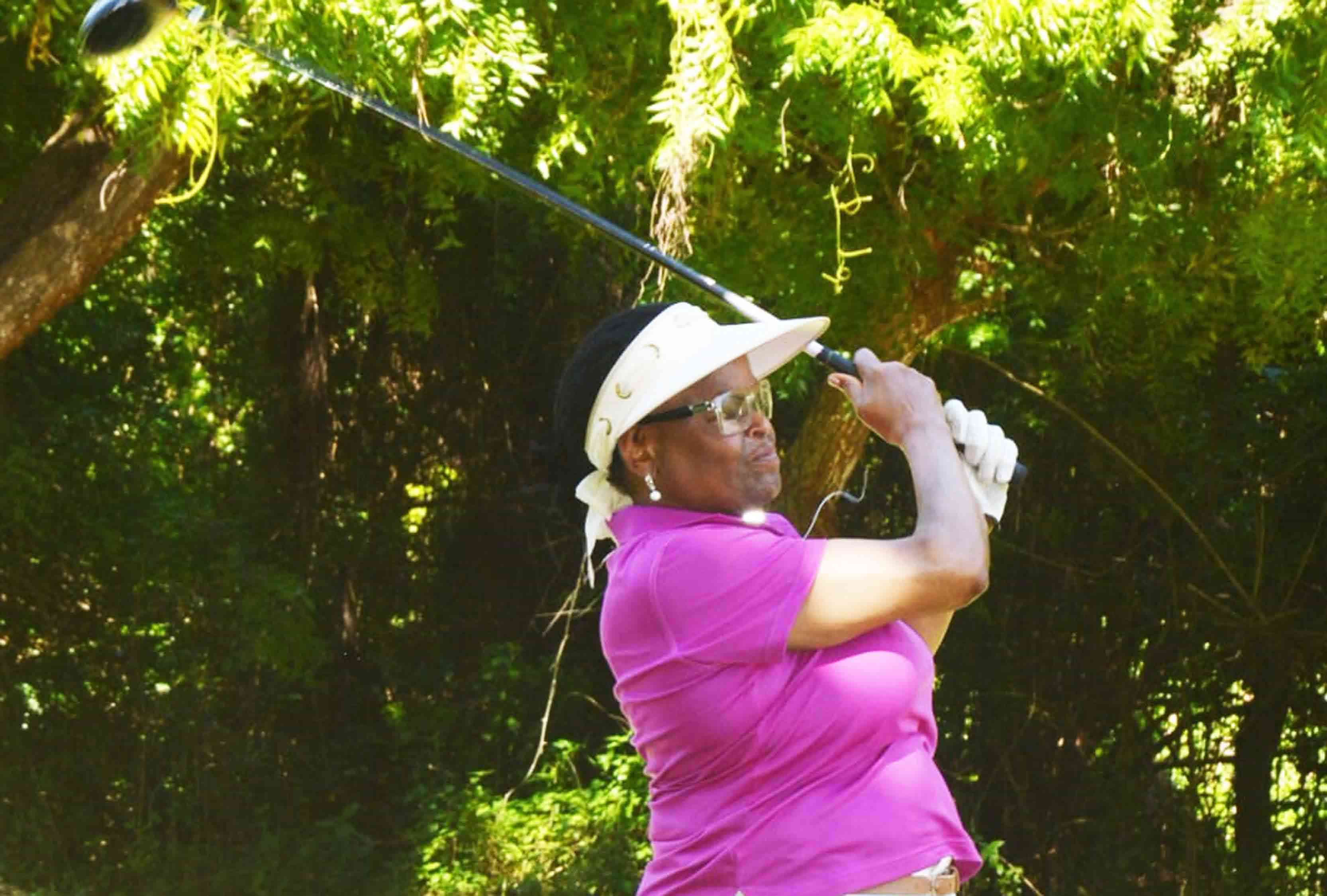 At the same venue on Friday, the Club's former Lady Captain Mary Kandu playing off handicap 13 carded 42 stable ford points to emerge the overall winner of the Chief Justice's (Martha Koome) sponsored golf tournament that attracted 138 golfers.
"Being a leader at the Club (Membership Director) and also a US Kids Junior Coach demands lots of time, especially coaching the juniors from scratch. But all in all I have to lead by example hence why I played my best today and am looking forward to more wins this year,"said kandu.
Handicap 13 Mburu Kariuki was the Men winner on 41 points while handicap 10 Martin Ombura returned a count back score of 40 points to claim the runners up slot and the best gross prize was won by handicap 4 William Kaguta on a four over par 75 gross.
Zaituni Mohamed playing off handicap 26 carded a count back score of 40 points to win the Lady's prize after tying on the same score with handicap 26 Jung Lee who was the runners up.
Handicap 23 Aaron Kikuvi was the best senior after returning 37 points and handicap 15 Rasmeet kaur won the best junior prize with 31 points.
Joseph Lutta playing off handicap 35 brought 41 points to win the high handicappers Men prize and the same prize for the lady was claimed by handicap 38 Farida Saeed who had a score of 37 points.
Chief Justice Martha Koome noted that it was a wonderful day, a beautiful amalgamation of friendship, competition, and the delightful sport of golf.
"Iam pleased to announce that, moving forward and following the generous offer by Nyali Golf and Country Club, the 'Chief Justice's Golf Tournament' will become a consistent fixture in our calendar. This tournament symbolizes more than just a game. It stands for unity within the justice sector, it stands for health and wellness, and it stands for the essential spirit of work-life balance. I see wellness programmes as key to getting a dedicated workforce that is committed to efficiency and high levels of user experience that can only be delivered by a well-balanced professional, "said Koome.
Meanwhile at the Thika Green Golf Resort on the same day,Machakos County team brought a combined score of 366 points to emerge the overall winner of the 2023 Inter County Golf series played on Saturday.
Dr.Fred Mugambi playing off handicap 22 was the Individual overall winner on a two way count back score of 42 points after tying on the same points with handicap 19 Moses Cheboi who was the Men winner of the day and handicap 22 David Ndirangu settled for the Member winner's prize.
The best County Captain prize was won by handicap 16 Martin Mutuma on 36 points, while Engineer John Ngugi with 41 points and Ash Makrani on 38 points were the Metumi and Rware winners respectively.
The Lady's prize was won by handicap 26 Veronica Wanjiku with 39 points, and taking the Individual Machakos winner's prize was Charles Kithuku who had a score of 40 points.
Andrew Muriuki returned 39 points to win the Abai prize while Maina Gaiti was the Happy Valley winner on 38 points.
The Embu winner's prize on 40 points was claimed by David Njiru and Jediel Muriungi went home with the Amerucans prize after carding 39 points while Veronica Wanjiku had the same points to win the Kabetshire prize.
Handicap 41 Charles Kithuku with 40 points and handicap 41 Alice Dan also on 40 points were the Subsidiary men and Lady Winners respectively.
NYAHURURU SPORTS CLUB;
Gen Kibochi Homecoming Golf Tournament;
Overall winner-M.Mugambi-Junior (26)-41points C/B,Men winner-Kega Isaac (26)-41 points, Runners up-Chege Macharia (14)-37points,KDF winner-Winnie Ogutu (34)-40points C/B,KDF runners up-Brig.Joseph Muracha (19)-40 points,KDF second runners up-Maj.Joel Machanga (16)-38points,Lady winner-Florence Wanjiru (11)-35points,Lady runners up-Caroline Wambaria (180-33points,Guest winner-Carol Nthiwa (24)-38points;
Related Topics