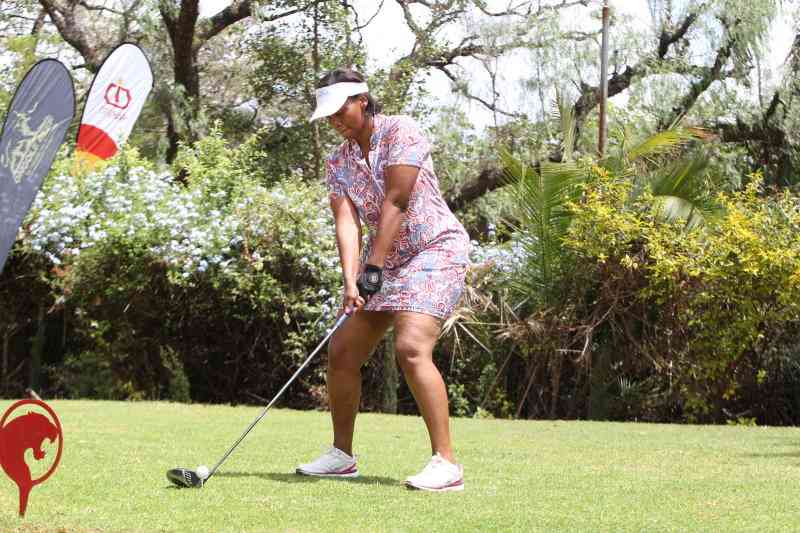 Fresh from the festive holidays, golfers are sharpening their golf sticks ahead of a fully packed season after the Kenya Golf Union (KGU) unveiled its 2023 calendar of events yesterday.
According to KGU, the 33 series that runs from January to December 2023 will include the Amateur Stroke play Championship that will all be played during the same month to enable school going elite players to participate and identify winners of the Kenya Open early for better preparation.
The series starts at Muthaiga Golf Club with the Nairobi District Foursomes on January 13-15 followed by the traditional Sigona Bowl on January 20-22 at the Sigona Golf Club.
The amateurs will then move to Nyeri Golf Club for the Mt.Kenya Championships on February 4-5 and then pitch camp at Windsor Golf Hotel & Country Club in the Windsor Classic on March 3-5.
Muthaiga Golf Club will host the Magical Kenya Open on March 9-12 before staging the Muthaiga Open on March 25-26.
The amateurs will play the Winston Churchill Trophy at Thika Sports Club from March 31 to April 2 before the traditional Tannahill Shield (Easter Tournament) that will run on 7-9 the same month at Royal Nairobi Golf Club.
The dates are yet to be confirmed for the Africa Amateur Strokes play Championship that will be staged in South Africa.
Golf Park Golf Club and Kitale Golf Club will play host to the Golf Park Open and Trans Nzoia Championships on April 15-16 and April 21-23 respectively, while the Railways Invitational will run from May 6 to 7 at the Kenya Railways Golf Club.
Njoro Country Club will be the next venue of action hosting the Ronald Marshall & Toby Gibson Trophy on May 20-21.
It will be followed by the Coronation and Bendor Trophy on June 2-4 at Nakuru Golf Club.
The Africa Region IV is set to be held in Addis Ababa Golf Club, Ethiopia on June 5-11 before the amateurs travel to Tanzania for the Victoria Cup on June 22-25.
July will be a busy month with four series starting with the Goldfields Trophy (1-2) at Kakamega Sports Club, the Limuru Open & Brackenhurst Trophy (14-16) at Limuru Country Club, the Coast Open "Barry Cup" (22-23) at the Seafront Mombasa Golf Club Course and the Kenya Amateur Match play Championship on 27-30 at the Great Rift Valley Golf Resort.
The golfers will then move to Malindi, Kilifi County for the second Malindi Open "Vasco Da Gama Cup" on August 12-13 followed by a trip to Karen Country Club for the Kenya Amateur Stroke play Championship on 17-20 of the same month as the Patron's Cup takes place at Muthaiga Golf Club on 25-27.
The lakeside Kisumu city hosts the Nyanza Open "Hippo Pot" at Nyanza Golf on September 9-10. [email protected]
Related Topics