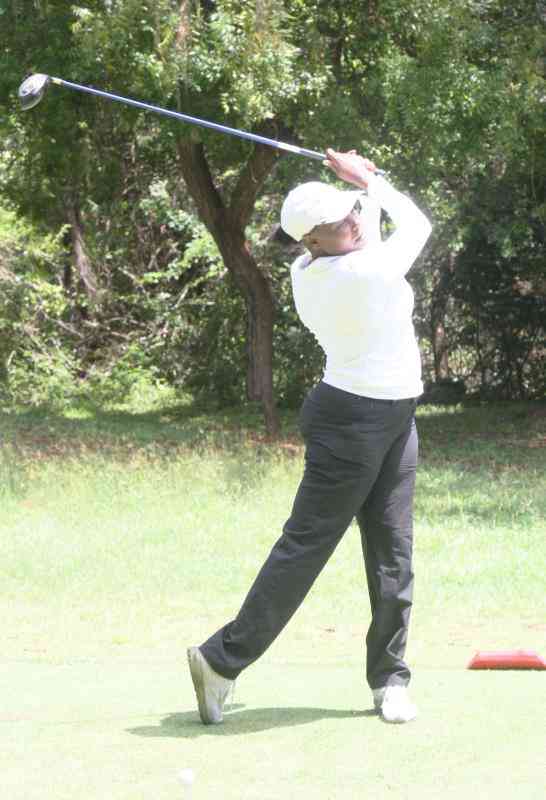 Playing at par 71, George Felix of Railway Club, floored 150 golfers to triumph in the Linda Maji Pro-AM tournament at Eldoret Sports Club.
The two-day tournament organised by Eldowas Company in partnership with the Standard Group PLC.
"Winning the Eldowas tournament is not a surprise to me. I have been working really hard ahead of this tournament. I didn't get this win from a silver platter," said
"I was well prepared for this event. I want to thank my team that consists of Shem Orwenyo and Isaiah Otukke for the encouragement."
Eldowas Managing Director Peter Biwott said theme of the tournament "Linda maji mtaani" is aimed at sensitising the local community on addressing commercial and physical water loss.
Meanwhile, Mombasa security expert Gladys Mueni displayed her skills to floor over 85 golfers in the 2022 ICPAK Charity tournament at the par 71 Nyali Golf and Country Club, over the weekend.
The handicap 23 Lady golfer carded 39 stableford points to emerge the overall winner and register her first major victory in the year.
"This has come as a surprise to me since I have not won any major event this year. I will not take it for granted but I'm planning on training more in readiness for more upcoming tournaments," said Mueni.
The day-long stableford tournament was organised by ICPAK and supported by Konza Technopolis and golfer Yobesh Obero. It's aim was to raise funds in support of needy university students.
George Mokua, playing off handicap 33, was the Men winner on 39 points, beating handicap 31 Mukesh Shah to the runner-up slot by a single shot. Handicap 27 Kamau Kuria carded 36 points to finish third.
Handicap 35 Winfred Ndunge was the lady winner on 37 points, while handicap 15 Truphena Oyaro settled for the runner-up slot after returning 36 points.
Handicap 24 Wesley Kiprono won the ICPAK member prize on 41 points, while handicap 21 James Gathairu claimed the runner-up slot with 36 points.
J.C.Patel, playing off handicap 24, brought 34 points to win the Best Senior title, while handicap 37 Sibylle Hariz, with 42 points, won the Best Guest prize.
At the Vet Lab Sports Club, handicap 3 Steve Orinda carded 28 differential points from his 69nett and 41 points to emerge the overall winner of the 2022 Captain's (Brian Akun) Prize golf tournament.
The tournament was jointly sponsored by Vivo Energy, KPC, Stanbic Bank, Equity Bank, Solvo Chem, Sense of Africa, Britam, Liberty, RoamTech, Sunset Golf Society, Sense of Africa, EABL, AAR Insurance, MTN Insurance, EABL, MultiChoice, Friends of the Captain, among others. [Peter Ochieng and Maarufu Mohamed]
Related Topics