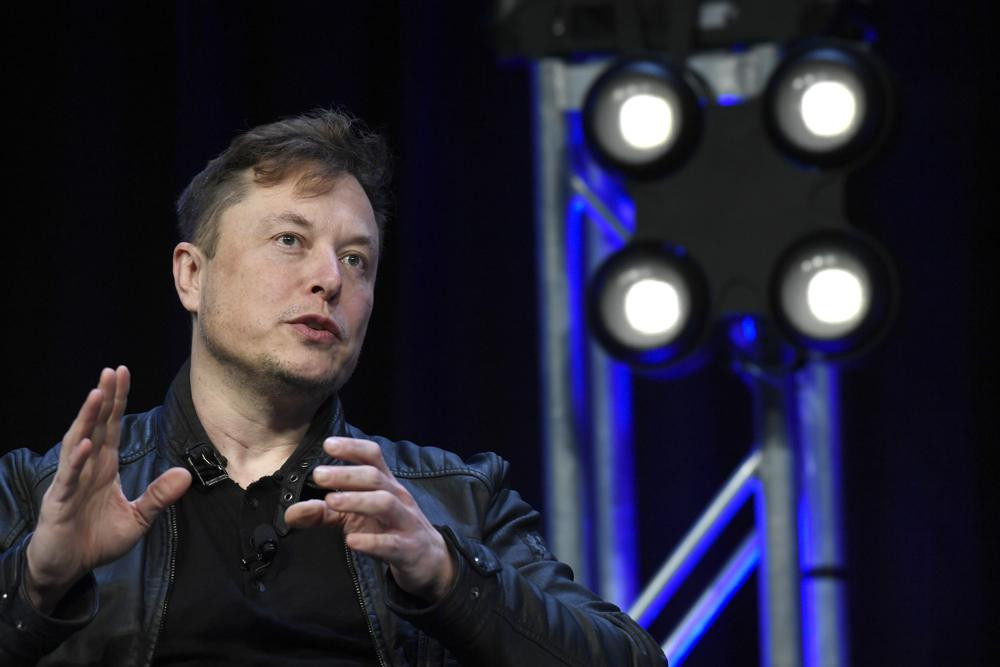 Elon Musk on Tuesday tweeted that he was buying Premier League giants Manchester United, without offering any details.
According to the Forbes list, Manchester United is currently worth $4.6 billion, making it the third largest football club in the world after Real Madrid and Barcelona.
With a fortune of $270 billion, Musk remains the world's richest man, according to the Forbes Rich list.
While Musk was in the midst of a political ideology discussion on Twitter, he ended his tweet thread with the following message: "Also, I'm buying Manchester United ur welcome".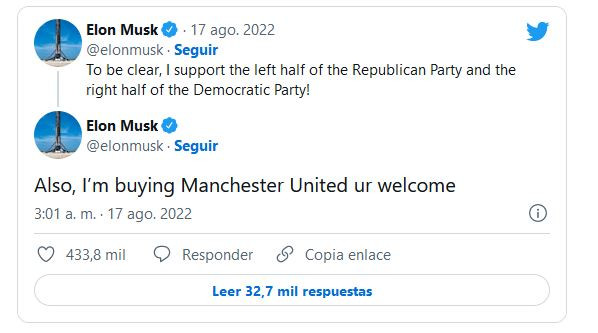 To be clear, I support the left half of the Republican Party and the right half of the Democratic Party!

— Elon Musk (@elonmusk) August 16, 2022
However, about four hours later, the world's richest person, tweeted on Wednesday that he was joking when he said that he was going to buy English soccer club Manchester United .
"No, this is a long-running joke on Twitter. I'm not buying any sports teams," Musk said, when asked by a user if he was serious about buying the club.
Some Manchester United fans, disgruntled by their club's declining fortunes of late, had previously urged Musk on Twitter to consider buying the club.
Manchester United had a market capitalization of over $2 billion dollars as of this Tuesday's stock market close, according to Reuters.
The Glazer family is the current owner of Manchester United, after they bought it in 2005 for around $1,000 million dollars, with the clubs valuation only going up since.
But unfortunately for the Glazer family, the team's play on the pitch hasn't matched their economic success.
Related Topics