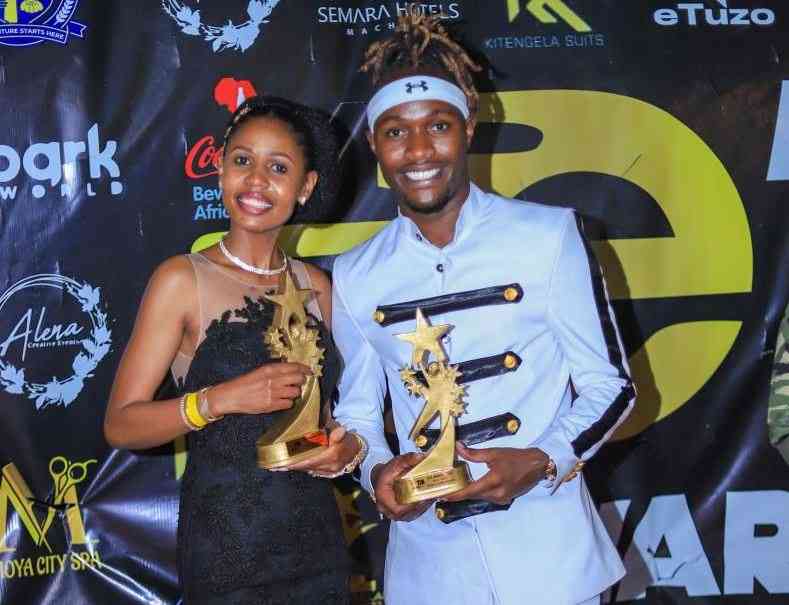 Mindless Mag, a lifestyle website that explores social issues predicted the impact of digital culture on the evolution of trends in 2020, noting its effect on fashion, and even our "sense of belonging."
"Today, there is no doubt that trends have many manifestations. Digital media means that we now live a primarily visual life and consume images on a greater scale than we do words," the magazine reported, adding, "We have got trendy memes, catchphrases, activities, clothing items and so forth circulating our devices."
The piece adds: "As much as we think they do, trends do not happen out of the blue. We, as a society, carefully construct them. They emerge and evolve depending on a variety of factors including pop culture, the streets and socio-political movements."
Let's talk TikTok
Top social media influencers are always updated on the latest dance, lip sync or challenge on this platform.
I like it Picasso
This trend was all the rage in January and February, and featured a sound conversation between two people.
"At the start of the audio someone says 'What is this?' and someone else responds with 'It is an art project.' And the person who asked the original question then says the famous line: 'Ok, I like it, Picasso,"" UK youth news site The Tab writes in its description.
The piece adds that people across the world used the sound to make funny clips.
Inverted camera trend
This wholesome trend has been credited by creators for "boosting their self-esteem" by showing them how good they may potentially look from the point of view of onlookers.
"Creators apply the inverted filter to their face and see how symmetrical their face is or is not," Clipchamp, a video editing app, notes on its blog.
Technology website Cnet however argues that the trend also had a negative effect on the esteem of those who "did not appear quite as symmetrical" on the 'inverted camera'. "Videos of people seeing whether their faces are symmetrical (apparently a beauty standard we should aspire to) have garnered millions of views, with some users celebrating their appearances and others crying real tears in dismay."
My money don't jiggle jiggle trend
By June, the sound of Louis Theroux' viral song Jiggle Jiggle was all over the app.
Creators either danced to it, lip-synced or made other intriguing clips with the sound in the background.
"On February 18, Theroux was asked if he remembered the rap during an appearance on the YouTube series Chicken Shop Date, and he switched into star rapper-mode once again," Cnet reports.
It adds: "That is the version of the jiggle-jiggle song we have been hearing on TikTok. It is also no longer a cappella, thanks to Manchester-based producers Duke and Jones. They posted their music-accompanied video on March 16, and it is since gotten more than 50 million views."
As the year rolled on to July, another popular sound was one once spoken by reality star Kourtney Kardashian- where she says "no thanks." TikTokers have used this to make all sorts of humorous clips. In August, the will blow up" trend was incredible for content creators who wanted to show off how they got popular on the app. They would upload throwback videos that once went viral to remind followers; new and old, what "made them blow up" on TikTok.
Towards the end of the year, another big trend was the "Your love is toxic", which was super funny and heart-warming in equal measure.
Instagram
In 2022, blurry, hyper-zoomed pictures were all the hype, according to digital media platform Mashable.
"Instagram was once a place to share over-edited, glamorised depictions of our daily lives. But as the pandemic spread across the world, that grew tiring. Users who did have extravagant lives were punished for that because, obviously, a pandemic was raging on," Mashable reports.
"Folks started posting blurry photos to their Instagram grid in late 2021, and as 2022 rolled around, it was not only acceptable but encouraged to take a beautiful photo of a 'tablescape' and then zoom in so tightly on something so random that the edges become blurry and tough to decipher."
Dance routines, social justice causes and online shopping pages also thrived on the app in 2022.
"Four out of five Gen Z Instagram users agree that creators have as much or more influence on culture as more traditional celebrities. And, with the rise of the creator economy during the pandemic, there are more of these content wizards out there on Instagram than ever before: 50 million, as of 2021, in fact," Hootsuite blog reports, while noting the continued significance of Reels and Instagram Live.
"While TikTok continues to grow its user base (1.023 billion active users and counting as of Q3 2022), it is also consistently the number one app in terms of time spent and overall positive sentiment," Hootsuite notes, adding that users spend up to 95 minutes per day and 23.6 hours per month on the app.
Related Topics