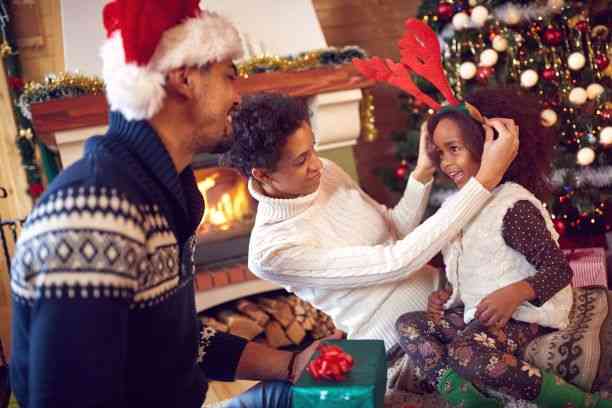 When it is almost Christmas time, 33-year-old Brian Musee heads to Kitui with his wife and their four young children.
He is keen to look at the projects he has set up on some stretches of land he inherited from his late grandfather. There is a water well in construction as well as a rural house that he has been slowly putting up through the years.
Brian's grandma will be there - she is never alone over Christmas as a majority of her children and grandchildren head to Kitui just in time for the holidays.
She has 10 adult children, and although a few will celebrate the festivities in various towns where they are based for work, most will come home for the holidays.
"I set aside at least Sh55,000 for the visit, and this will be my contribution for some dry foods like grains, flour, cooking oil, sugar and a goat that will be slaughtered on the day," he tells The Sunday Standard.
His uncles and aunts are in good spirits as meals and beverages are prepared one after the other, and grandma beams while being surrounded by her grandchildren.
For the young ones, it is a memorable experience. They marvel at the cattle reared upcountry, from the dairy cows to majestic bulls with frightening horns. They chase chickens around the compound, periodically stopping to scatter maize for them.
They run, wild and free in the fields and climb up mango trees. It is also during this time they polish up on their Kamba speaking skills.
Uncle Sam Katunge, who Brian says used to run a small hotel, is the certified chapati cook for the special day.
Brian is based in Mombasa, where he works as a businessman, and he explains that the most hectic part of going home for Christmas is the travel and the limited transport budget.
"During this holiday season, buses typically charge us Sh2,000 per head," he says.
"I do grocery shopping at the Coast, and they charge me extra fees for the luggage. There is also a level of insecurity when it comes to travelling such a long distance using public transport."
The family man adds that the most important part of this visit is teaching his children about their roots, having them explore and bonding with his extended family.
"I want them to breathe that fresh country air, and for their family to see how big they have grown," Brian says about six-year-old Adrian, five-year-old Aiden, Leila, three, and the newest addition, a four-month-old.
He reflects that although costly, the sentimental value is more important.
"Seeing each other after a long time, eating together and bonding is the point of it all."
Linda Ratemo*, a mother of three based in Nairobi, says that on the occasion that her family doesn't head upcountry for Christmas, they attend Holy Mass to "observe the celebration of the birth of Jesus Christ."
"The whole family will ideally attend mass, and it is an obligatory mass for Catholic faithful. Christmas Mass is typically one full of high spirits, jubilation, dancing and joy," Linda says.
She adds that in the past, the special Mass would be held in the evening of December 24 and stretch up to midnight, as churchgoers await the birth of Christ.
But in the wake of rising insecurity in the country, Mass is held earlier so that Christians can get home safely.
A Christian non-profit organisation, which runs in East Africa and Haiti, The 410 Bridge talks about the uniqueness of how Kenyans celebrate Christmas on their blog.
"Kenyans make each holiday tradition their own, even opting for a cypress tree to decorate rather than a more Westernized pine. And compared to the dozens upon dozens of dazzling lights you see strung up on homes, churches, and restaurants here in the United States, Kenyans will often use colourful ribbons and greenery to decorate their homes and churches," The 410 Bridge report reads in part. The post adds that for Kenyans, it is less about the 'shiny decorations' and more about "celebrating the birth of Christ and spending good, quality time with family and loved ones."
It notes many churches hold night vigils referred to as 'kesha' on Christmas Eve.
"After the church service, families will gather to take part in 'nyama choma,' which is a traditional Kenyan barbecue where chickens, goats, sheep, and cows are most likely to be seen on the menu. These meats will be paired with delectable sides like rice and chapati, which is a flatbread with a similar texture and consistency of a tortilla."
Christmas celebrations vary around the world. From decorating Christmas trees and baking delicious treats in the United States to festive outdoor markets in Germany, there are many cultural variations of the festivities.
Good Housekeeping, a lifestyle magazine lists some of the wholesome practices across the globe.
"Filipinos take the Christmas season seriously, with big Nochebuena parties on Christmas Eve. Many will attend Mass, called Misa de Riso in the evening, and then feast and dance into the wee hours. Decorations often go big too, with the parol, a lighted star lantern, featuring prominently," the magazine reports on Christmas in the Philippines.
It adds: "In Germany, you can do your Christmas shopping with a mug of mulled wine in one hand and a bratwurst in the other at festive outdoor markets. The sprawling seasonal markets pop up all over the country with artisans selling gifts for everyone on your list."
Back home, we cannot forget the party-goers, who also swarm entertainment joints to make merry, drink and dance the special evening away.
Last year, local publications reported that thousands of Kenyans attended church while a similarly large number filled up nightclubs on Christmas Day.
"Several entertainment spots along the busy Nairobi-Nakuru-Eldoret Highway and in other towns such as Naivasha, Molo, Njoro and Gilgil were packed with revellers," a spot check on one report read in part.
The 2021 report added: "In Narok, the Maasai Mara Game Reserve was teeming with local and foreign tourists. In Naivasha, hundreds of holidaymakers thronged resorts, hotels and campsites, including the Great Rift Valley Lodge, Lake Naivasha Resort and the Enashipai Resort and Spa."
Related Topics