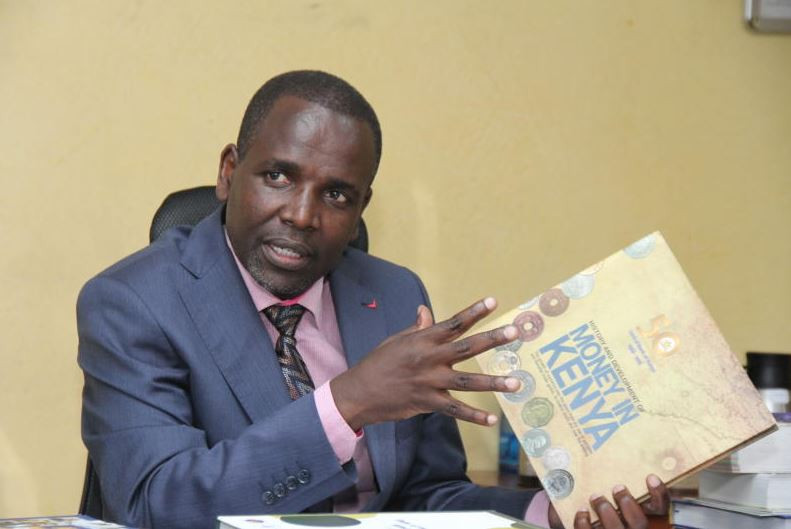 When Kenya Yearbook Editorial Board CEO, Edward Mwasi, sat for the national art exam in high school, he did so without ever having sat in an art class. Due to his high level of interest in the subject, he registered for the exam as a private candidate.
He passed and pursued the discipline at the University of Nairobi, where, for the first time, he attended an art class.
Since then, art has been his bread and butter, taking his life and that of his family to places he hardly dared to dream of when he was younger.
"I have looked back and realised that had I not gone through a system that sparked my creativity and my talent in art, I would probably not be who I am today," he said.
The Competency Based Curriculum (CBC) rekindles memories of the 7-4-2-3 education system he went through, and his story might give the critics of the system some food for thought.
"When we were in primary school, there was a lot of arts and crafts, and in as much as people were not sitting exams per se, and they were not being tested properly, it was part and parcel of how teachers were trained," he says.
"We used to have nature corners, or corners of interest. At the back of the classroom, we would prepare something like a shop or an art corner. During our spare time we would see children making vehicles and drawing. That time there were fewer books, they were standardised, and more practical activities."
He even remembers inter-school competitions where they would meet in halls and then children would display their arts and crafts, events that were a big deal to them.
"I earned my first coin in Standard Five back in 1979 courtesy of some handcrafts of flowers I had done from recycled Kimbo (cooking fat) tins and aluminum cigarette package papers I had picked from a dustbin.
The shilling was my motivation to keep doing it, as I was able to buy some nice fountain pens for school. It did not stop there," he says.
His mother was struggling to raise school fees for him and his siblings, and, trying to think of ways to ease the burden, he stumbled upon an idea – supplementing the family's income by drawing.
"Drawing was one area I was good at. I made portraits of politicians and businessmen in Kisii town and beyond at a very tender age," he says.
Years later, in high school, he would start making sculptures from clay when a friend who was also a private candidate and had studied art in another school introduced him to it.
"I am glad to have met this friend, Gerald Olewe, and been allowed to add the unique subject to the many sciences I pursued. He used to see me drawing as a hobby and he told me it was a subject whose exams I could actually sit and pass," he says.
"The only time I revised and planned for the art exam was in Form Four in the third term shortly before exams, otherwise in the other classes it was just but a hobby."
The other closest thing that had come close to being a lesson in art was when he had a session for only one day with Elkanah Ong'esa, then a tutor at Kisii Teachers' College. He wanted to know what it was exactly that one looks out for in a piece of art.
When he finished his O-Levels at Mbita High school, he did better in art than in subjects like geography, which he had been studying his entire schooling life.
"I had distinctions in all the science subjects and that took me to A-levels to take up maths, physics, and chemistry. Fortunately, I was able to convince the head teacher of Rapogi High School, Mr John Dache Pesa, that I could take up art because I was convinced that my future was in it," he says.
He had a lengthy discussion with his parents and the head teacher who wanted him to pick "good" courses, rather than study Design at university.
"I stuck to this subject because I was already earning from it even before taking up a degree course. I won the battle and stuck to where my heart was. In university, sitting in a formal class for the first time, I met students from other schools who had actually been taught art from form one to six," he says.
As a result, theory, which he had never learned but whose concepts he had internalised, was difficult, but when the rubber met the road in practicals, it was a smooth ride for him.
"I knew that pictures needed some brightening of some areas and darkening of others but I did know that they were called shades and tones. I was ahead of the syllabus and only needed to reverse my thinking so that I could be on the same page with the others," he says.
"First year was full of theories, which the other students excelled in and I registered average scores at the end of first year. Come second term, the theory papers were reducing and my star started shining and at the end of it, I was in the upper quarter in class."
By the time he graduated in 1991, he was a star in the class. He got his first job the same day after bringing down his display at the university. He infused science into his art and design, making his work stand out from the rest.
He had already become a creative director at an advertising agency when Nation Media Group poached him because they loved his creativity in advertising.
"I joined a department whose duty was to do advertisements for a business directory, Kenya Business Directory. As if that was not enough, after completing my light assignments, I would go to the newspaper division to offer graphics services, which they did not have," he says.
"The services I had offered then became outstanding and helped in projecting the image of the newspaper. Going by the feedback from the readers, the institution had no option but to transfer me to the newspaper division as I had outgrown my first job."
That marked the creation of the newspaper graphics at the paper, which eventually became a fully-fledged department with Mwasi heading it as the Chief Graphics Designer.
"The journey as a beneficiary of this great talent has evolved to becoming a trainer, judge and consultant in the region on matters graphics," he says. Today, he is the CEO of the Kenya Yearbook Editorial Board.
This is not typical of many other talented people whose talents were never discovered, because the school system was not conducive to their discovery, and are today languishing in careers that they are miserable in, or worse, poverty.
Because of his experience, Mwasi believes that an education system like CBC comes with it the opportunity to discover people like him who would have otherwise been lost in an education system that favours people who are better at rote memorisation.
"With a good system such as CBC, more unique talents could be identified and earn our jobless youths a living. Circumstances helped me identify my path early, for I needed to raise money to support my family, and art was my saviour," he says.
"Let's identify opportunities and talents when it's early in life. Not everyone would be employed in an office and not everyone is blessed or gifted to get those high scores through memorising subjects. Talented people are just good at their thing, it's inborn and this should be rewarded."
Related Topics