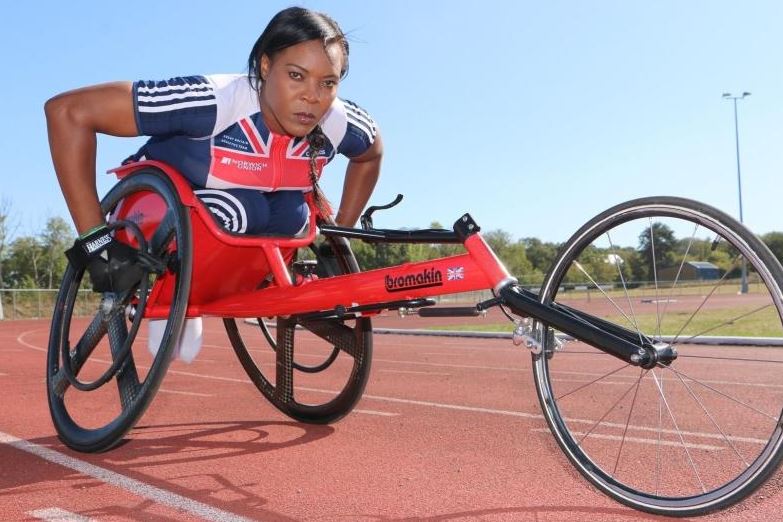 As a journalist, you do not always get to work on intriguing stories, and some days can be rather ordinary. But sometimes you get an opportunity to interview a personality with a life-changing testimony. On this day, it is a call from BBC World Service that makes the difference.
The broadcaster has just started a new weekly podcast, Lives Less Ordinary. The show is all about stepping into someone else's life and expecting the unexpected. My subject is the podcast's subject of the week.
Meet Anne Wafula-Strike, a Paralympian, a mother and a wife.
Anne was born in rural Kenya. Unfortunately, she got polio and as a child, her life was nothing close to what others enjoyed. "When you are young, you do not know anything different from your circumstances. You just get on with life as it comes. But what my parents said to me is I wanted to be like any other normal child.
"I would get frustrated when I wanted to get up and run and chase other children, to play hide and seek with them. But I learned to adapt. From a very young age, I knew I was different because I did not do whatever other children did," says Anne.
"To be honest the stigma was there. I knew I was different from the way I was being treated by people around me. As I became older, I realised there was no equality and fairness. I started to ask myself why am I being treated differently from other girls. I could not move without the use of callipers and crutches; later on, I would use a wheelchair."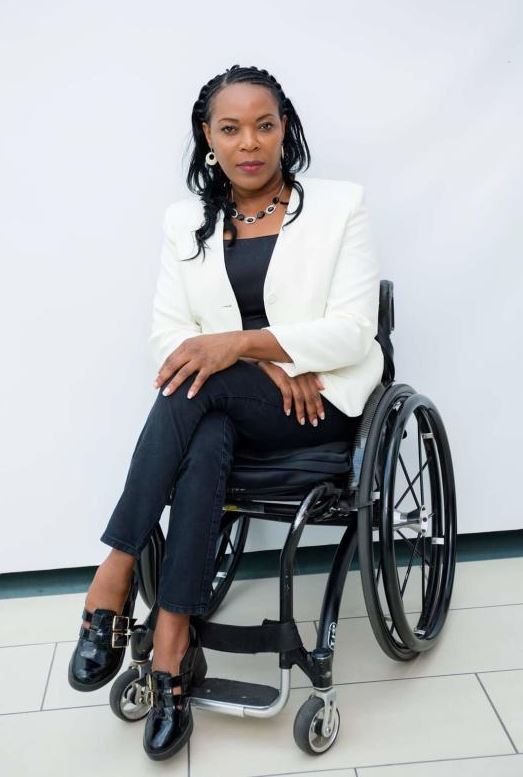 It was during her teens the truth dawned on Anne. Something was not right. Yet she could not do much about her state. It was a life where she suffered exclusion. Only she could start advocating for the change she wanted.
"I told myself there must be a different way to do this. I would be an advocate for fairness, to advocate for the inclusion of people with disabilities. Growing up, I faced lots of exclusion. Thankfully, my immediate family and friends accepted me. When I joined university I was motivated to see fairness. I wanted to change the world. I needed to stand up, put my hand up and be counted," says Anne.
Anne attributes her success to her father, George Paul Wafula, who has always stood by her even when all looked hopeless and when no one else believed anything good could come out of her life. Through the power of a father's love, she learnt to forgive the unforgivable and in the process achieve big things.
Anne was the first person in her family to get a university degree and the first East African to compete in wheelchair racing at the Paralympics.
She recalls how villagers turned against her family as rumours started spreading she was cursed. Villagers called her the 'cripple', but her loving father would tell her she was not that name. He empowered her to get an education. He also taught her to believe in herself.
"Those who do not believe in heroes have not met my dad. He is my hero. When villagers turned against us, when the gossip mills went into overdrive saying I had been cursed and bewitched, it is my dad who handled them. The situation forced my dad to flee so that my siblings and I could grow up in a place where the stigma was not so rife," says Anne.
"We moved to Nairobi. I grew up in the barracks because dad was in the army. He would tell me I was capable of so much. That I should not let anyone tell me I could not do this or that."
Anne also credits her friends for accepting her as she is and for helping her find herself. Together, they laughed at life's challenges.
"When I went to Keriri Girls High School, I had a circle of fantastic friends, peers who would laugh with me. I would fall because I was struggling to walk using my crutches. Sometimes I would slip and fall flat on my face.
Initially, I would cry and get embarrassed, but my friends took away the pain and shame, they would rush to pick me up and we would all have a good laugh. That I was brilliant in academics was a plus, it endeared many to me. I must also admit that I had a circle of fantastic friends at Moi University," she says.
In school, Anne could not fully participate in PE (Physical Education). When her friends were at it, she would be on the sidelines, cheering them on.
She would be holding their jumpers, and their water and now and again the PE teacher and games master would give her glucose to give out to the students when they were done exercising. That way, she felt included.
After moving to the UK, Anne got a child and in her quest to lose weight after the arrival of the baby, she was introduced to disability sports. "I had just gone to the gym to lose some weight after I had had my child. That is how I landed into disability sport. Within a few years, I was in Athens to participate in the Paralympic Games representing Kenya. That was in 2004 before I became a British citizen.
I started representing the UK in 2006. Paralympic sport is something I had hitherto never dreamed of. It has opened up so many doors for me. It has given me a platform where I can advocate or amplify the voices of people with disabilities and the issues that affect them," says Anne.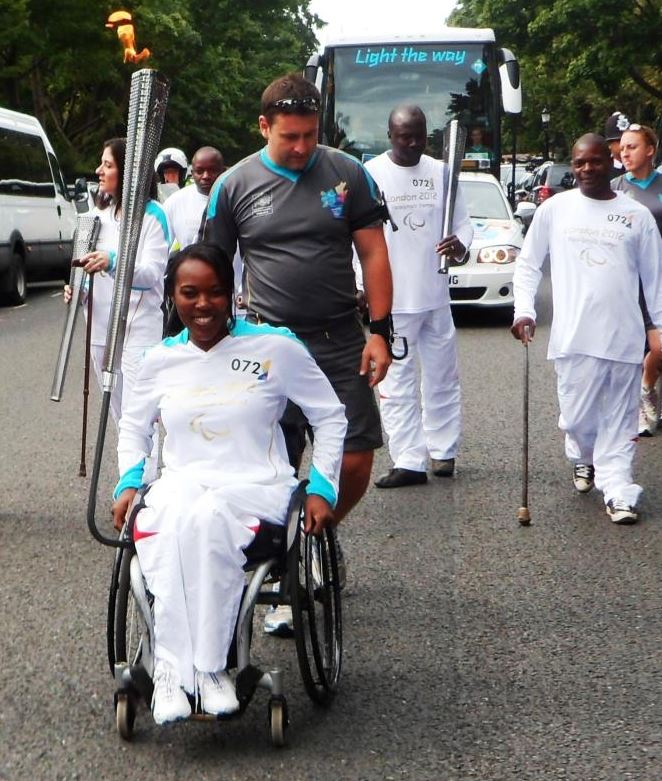 Anne and her husband, are enjoying their blended family. They have a son and two daughters. The mother of three, however, says she has many children across the globe and is particularly fond of the disabled young people she supports.
"One thing my son is learning from me is resilience. He has also picked up respect and love for humanity. He has an attitude of gratitude and is thankful even for small things. Often, my son and I talk about life; we realise we do not have to count our blessings in the millions or the mansions and the cars. We are thankful for each day we live," says Anne.
The Paralympian says it is rather regrettable that years on, rural Africa still believes in taboos that hold society back. She reasons that if disability representation is given meaning, that will help break down stereotypes and ignorance.
"There are stereotypes that when you are a disabled person you will amount to nothing, that you are a second class citizen. People with disability are not just crying for sympathy. They are crying and asking for opportunities because it is only when you give people opportunities and platforms they can thrive. I would like people to know that disability does not mean inability," says Anne.
Related Topics