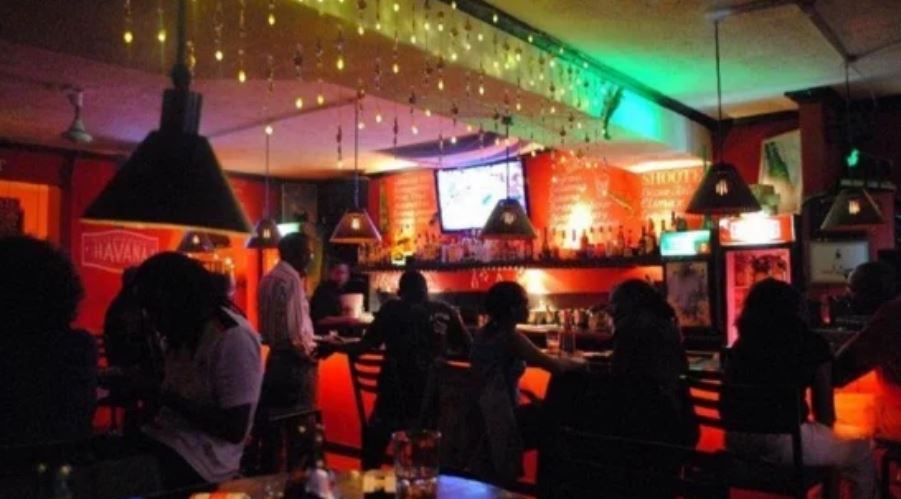 The car crept into the compound, but the burly security ran over quickly to stand in front, then shouted to the driver to go back.
"Rudi nje boss. Hakuna space!" he said, agitated by the driver, who had half his body out of his window to state his case as a patron.
The driver animatedly pointed to some non-existent space beyond the guard, where enough cars sat. Some patrons were in between the cars and everywhere else, standing with tumblers in their hands, resigned to the fact they would not get any seats at the popular establishment in Kileleshwa.
Behind the driver, more motorists kept hooting, impatient at the impasse, trying to drive in for safety reasons, the cars parked outside usually at the mercy of muggers and side-mirror snatchers.
For those who know, there is a trick.
With as little as Sh200, all you need to do is shake the hand of a guard and you can park your car in adjacent compounds.
Something else was happening outside.
As you walked in, revellers, male and female, could be seen relieving themselves on the fence and on the ground between cars, too drunk to use the washrooms inside the establishment.
"Aki this place is packed…" a female reveller walking in is heard saying, her friend adding, "Panakuanga hivi!"
But it is the place to be, the turn-up joint for everyone who is anyone, a place to be seen at and tell tales about. In fact, you will be frowned upon if you confess not having set foot at the place.
"You know us Nairobians!" said a reveller called Jim, tumbler at hand. "We all party at the same place until it is done, then we move to the next hot club."
His friends agreed. They had managed to get a table because they arrived a few minutes past 6 pm; and at 10 pm, they were not leaving anytime soon.
Around us, waiters looking overwhelmed are trying as hard as they can to deliver the orders, some revellers rudely seeking their attention.
There are more people standing than seated, the place packed to the rafters.
"Us guys (Nairobians) will take s&*% just to be seen to have fun. Trying to get to the washrooms, especially for the ladies, ni PE," said Tabitha, on Jim's table.
"You have to sort yourself the number two somewhere else before you come here!" someone at the table joked.
We look around and people are hugging, dancing, kissing, taking pictures and toasting to life. They seem to have accepted the mediocrity around them. Clearly, life is for the living, not the pessimists.
Not a new phenomenon, the city has always partied at the same places.
A few years ago, the crowd was at 1824, then moved to Brew Bistro, then to the upper floors of Galana Road, Milan, before the exodus to Kileleshwa. In between, Kiambu Road, Thika Road and Mombasa Road featured as favourite destinations.
According to a marketing executive who once owned a popular club in the city, what is happening in Nairobi happens everywhere else.
"Go to London, Cape Town, Lagos, or evenDar es Salaam, , people will always go where it is happening," said a reveller seeking anonymity.
"And club owners are cognisant of it, so they make sure they milk the place until the people move on. That is why they have top deejays and events almost every day, including Mondays."
What about the bare minimums, like access, parking, enough waiters, and more washroom space?
"Do you think drunkards care about that? Watu wanakujia pombe na vibe!"
We are not done. There is talk to head to Westy, to a club whose staff have been accused of exhibiting racism tendencies. Why would people subject themselves to that?
"You go there to party. Everything else ni by the way…"
Related Topics